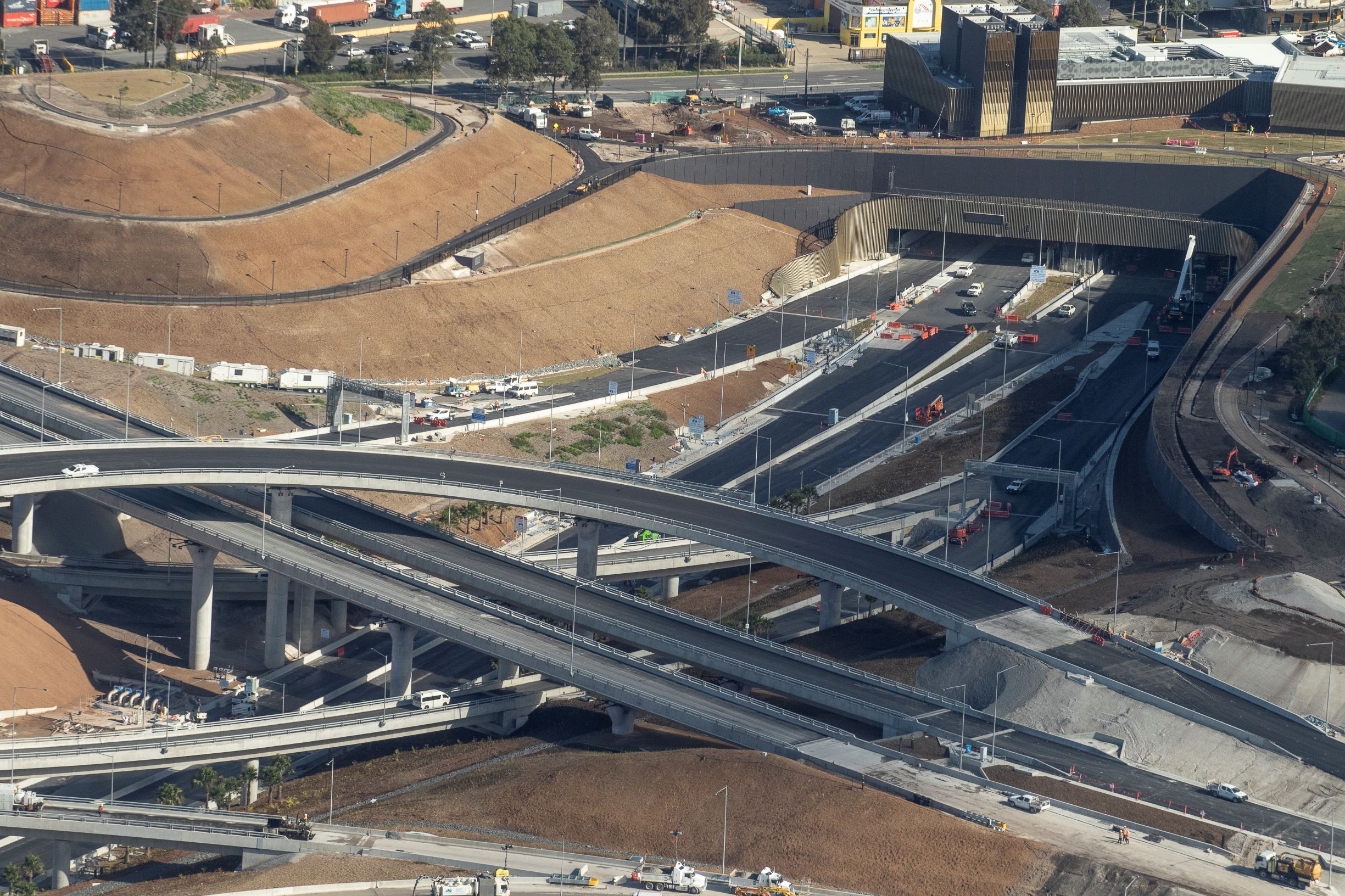 WestConnex Leadership Team
Andrew Head

Group Executive - WestConnex

Andrew joined Transurban in 2003 and was appointed Chief Executive Officer - WestConnex in September 2018. In his role as Group Executive - WestConnex, Andrew is responsible for delivering and operating Australia's largest road infrastructure project.

Prior to his current role, Andrew held various roles on the Executive Committee including Group General Manager, New South Wales, Group Strategy, and Group Development. Before joining Transurban, Andrew held senior roles at PricewaterhouseCoopers, and has also worked in the New South Wales Government.

Andrew is Treasurer and a Director of Roads Australia and a member of the Australian Institute of Company Directors.

Alisa Hitchcock

Head of Public Affairs NSW

Alisa has worked in the infrastructure, construction and property sectors for more than 18 years for a number of leading organisations including Transurban, Lendlease and Thiess. During this time, Alisa has worked on several career-defining projects including WestConnex, Barangaroo, the Epping to Chatswood Rail Line, National Broadband Network and Lane Cove Tunnel. 

Terry Chapman

Project Director M4-M5 Link Tunnels

Terry has had more than 38 years' experience in project and engineering management in the engineering construction sectors, including oil and gas, mining, water, power transmission, rail transport, road and rail tunnelling and communications.

He has been involved in many of Australia's road and rail tunnels regarding the electrical and mechanical design and supply, installation and commissioning, primarily with Alstom Australia and UGL limited. Projects include Sydney Harbour Tunnel, Eastern Distributor, Epping to Chatswood Rail Line, M5 Motorway, and Lane Cove Tunnel, as well as tunnels in Melbourne, Brisbane and Perth.

In 2015, Terry Joined WestConnex as Project Director on the M4 widening and New M4 Tunnels, which opened to Traffic in 2017 and 2019 respectively. Terry then went on to deliver the WestConnex M8 in 2020 and is currently Project director on the M4/M5 Link Tunnels.

Terry holds a Bachelor of Electrical Engineering Degree from the University of NSW, is a member of the Institute of Engineers and is a graduate of the Australian Institute of Company Directors.

Monique Williams

Head of Transport Technology for NSW & WestConnex

Monique joined Transurban in September 2021 as the Head of Transport Technology for NSW supporting both the WestConnex and Transurban NSW Assets. Monique's responsibilities include overseeing the Intelligent Transport Systems (ITS) across NSW where she leads the technology, engineering and operations function for the NSW market. Her previous industry experience has been primarily within the airline, transport and telco sectors. She has held senior roles that create sustainable and intuitive technology solutions that achieve strategic outcomes and deliver premium customer experiences. Her global career has spanned iconic brands such as Opal, Etihad, Qantas and Optus.  Monique has a Masters in Business Administration from Charles Sturt University where she specialised in Leadership.

John Morton

General Counsel, WestConnex

John has nearly 30 years legal experience and has held senior executive roles in large, international engineering, construction and contract mining companies.

Prior to joining WestConnex, John held senior legal positions at ABB Engineering Construction and ABB Australia, was General Counsel for nearly a decade at Leighton Contractors (now CPB Contractors) and Group General Counsel at Leighton Holdings Limited (now Cimic Group Limited) with responsibility for the group's legal function which included Leighton Contractors, Thiess, John Holland Group and Leighton Asia.

John holds a Bachelor of Arts from UNSW, a Bachelor of Laws from Sydney University and is a graduate of the Australian Institute of Company Directors.

Sharon Yates

General Manager People and Culture Partners Delivery Risk and Australian Markets

Sharon joined Transurban as the Head of People & Culture NSW and WestConnex in January 2019.

With an extensive background in global blue chip organisations, including Banking, Finance and Professional services, Sharon brings significant experience in driving alignment between business and people strategies and has held senior roles in strategic HR Partnering and Organisational Development portfolios.

Peter Redwin

Head of Operations & Maintenance WestConnex

Peter has been with Transurban for 7 years commencing as the Asset Manager on the Eastern Distributor. With Transurban, he was involved with delivering Operations and Maintenance on all of the Transurban NSW controlled assets. Peter was appointed as the Head of Operations and Maintenance for WestConnex in 2019 and has lead the Operations and Maintenance team through the opening of the New M4 Tunnels, M8 tunnels and the integration of the M5 East tunnel.

Nicki Darnell

General Manager Finance NSW & WestConnex

Nicki is a senior finance executive with over 25 years of experience working in both the UK and Australia. Prior to joining Transurban Nicki has held several senior finance positions in the Financial Services, Property and Professional Services sector bringing significant experience in strategy development, finance, M&E and leading transformational change. 
Search WestConnex