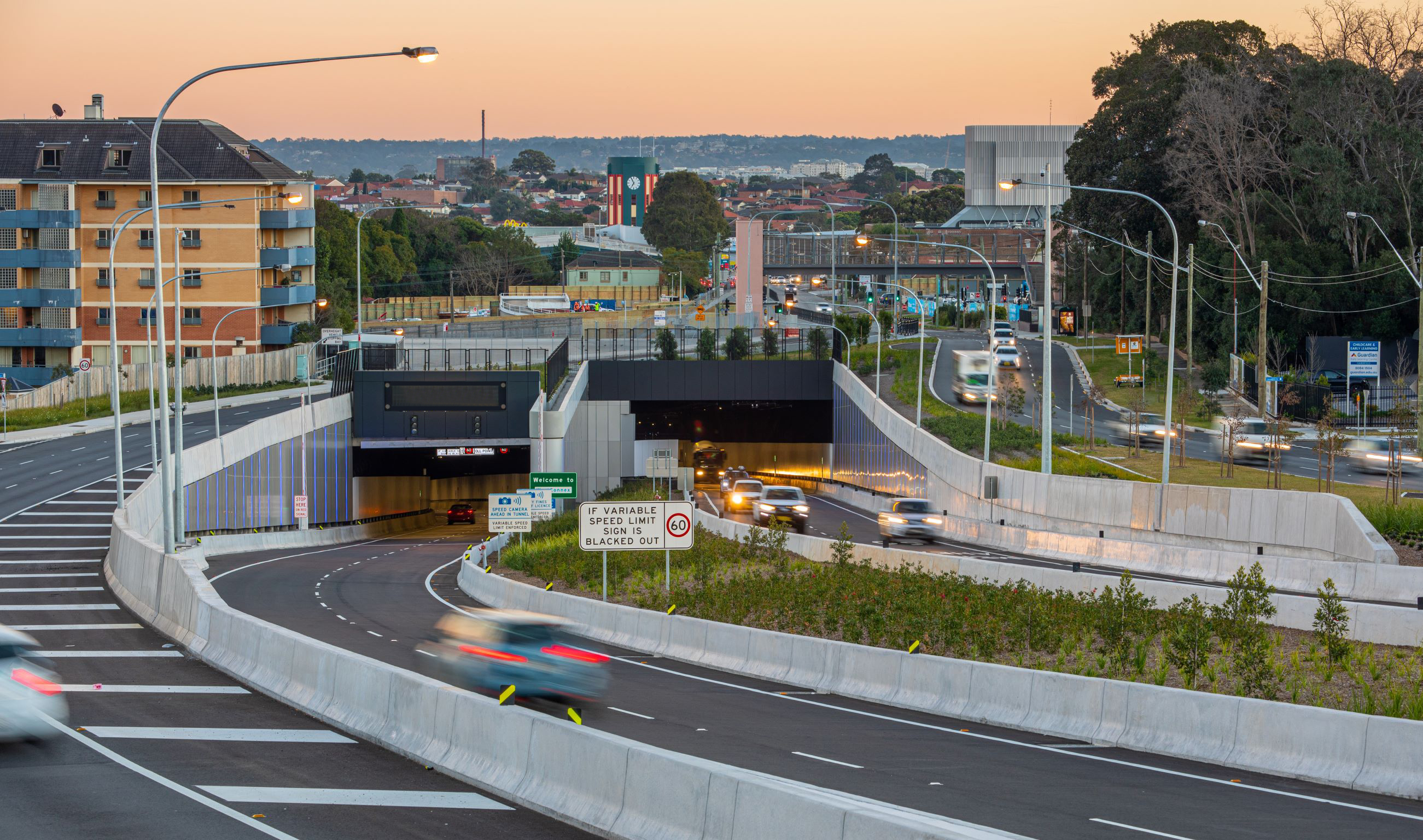 Getting NSW moving
WestConnex is Australia's largest road infrastructure project and is a critical part of a broader plan to get Sydney, and Australia, moving again. Along with the NSW Government's record investment in public transport infrastructure, WestConnex is easing congestion, creating tens of thousands of jobs, and connecting communities.
When complete in 2023, WestConnex will provide motorists with a continuous, 33km traffic-light free motorway network, with connections for future projects linking the north shore and northern beaches, Sydney Airport and the southern suburbs.
Mostly underground, WestConnex is freeing up large areas in communities that are being turned into 18ha of parks, playgrounds and recreational facilities. In addition, WestConnex is delivering and planting more than 1 million trees and plants.
Through in-tunnel technology, removing congestion and by taking the roads underground, early indications show that air quality around the tunnels improves once the tunnels open.
Construction of the projects has also created a skills legacy, with thousands of workers undertaking certified training that will help staff future projects.
WestConnex is being delivered in four major stages:
The New M4, opened in July 2019. The WestConnex M4, including the 5.5km New M4 Tunnels, connects Haberfield to Parramatta and the M4. Motorists on this section of WestConnex are saving an average of 35 minutes on their westbound peak time journey compared to Parramatta Road.
The M8, opened in July 2020. The 9km twin tunnels connects the M5 at Kingsgrove to a new interchange at St Peters, with 6ha of new open space, built on a remediated former landfill site. The tunnels cut up to 30 minutes off a trip between Liverpool and the southern CBD.
The M4-M5 Link Tunnels, opening in 2023. The M4-M5 Link Tunnels will be 7.5km tunnels linking the New M4 at Haberfield with the M8 at St Peters, with connections to the Anzac and Iron Cove bridges via the Rozelle Interchange.
The Rozelle Interchange, opening in 2023. The Rozelle Interchange, being delivered by the NSW Government, connects the M4-M5 Link to the Anzac and Iron Cove bridges, and the future Western Harbour Tunnel and Beaches Link. The Rozelle Interchange is being built almost entirely underground, freeing up space for a new 10ha regional park.
Search WestConnex