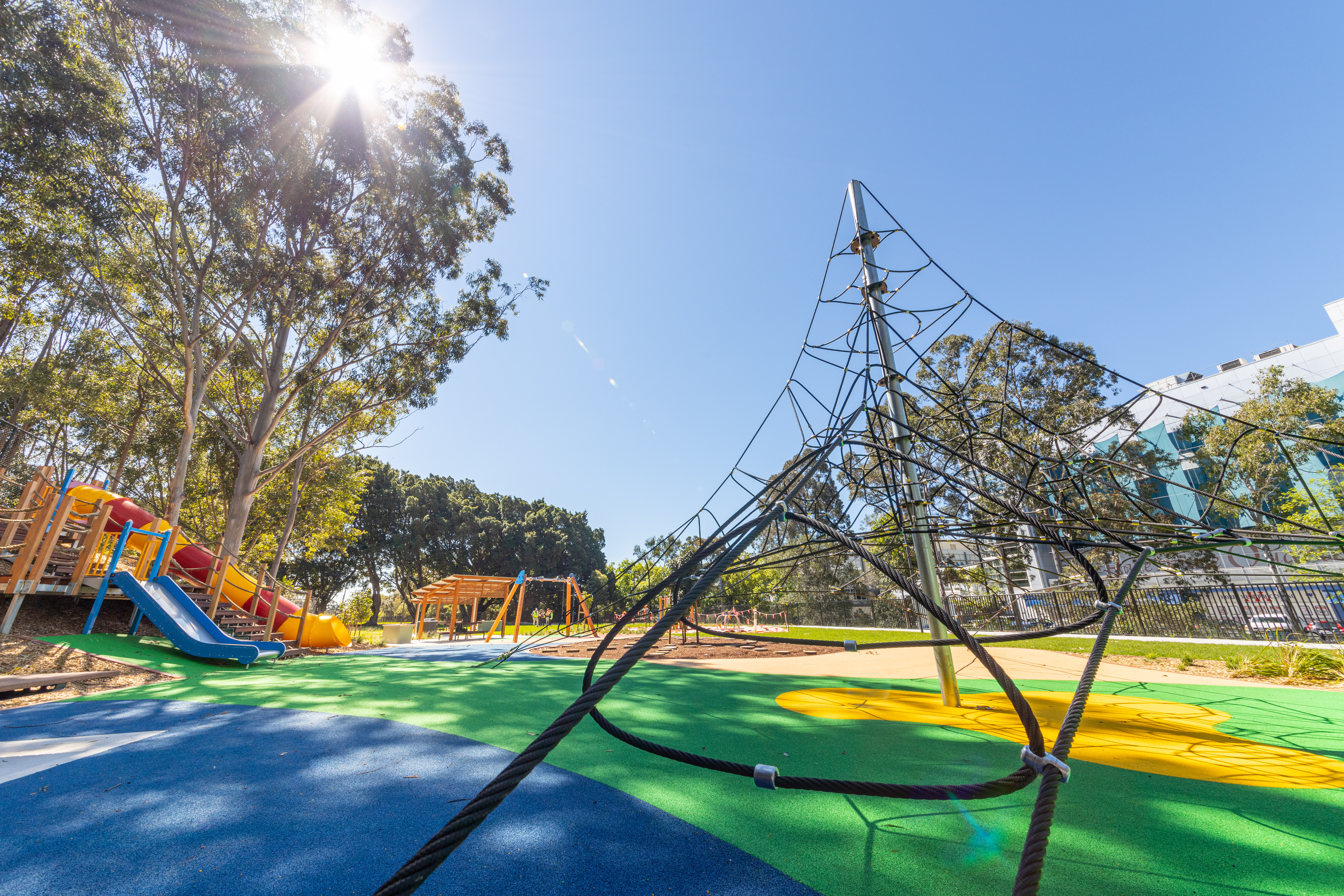 Community Benefits
WestConnex understands that building major projects can be hard for the people who live nearby. WestConnex is committed to giving back to the communities along the project corridors and returning open space areas in better condition when construction is over.
As part of this commitment, WestConnex is delivering more than 18 hectares of open space, as well as 23km of new and improved cycleways and walkways. This is in addition to planting more than 1 million trees, plants and shrubs, a net increase.
In St Peters, WestConnex has been the catalyst for the renewal and reuse of one of Sydney's most contaminated sites, the former Alexandria landfill opposite Sydney Park.
After undergoing extensive remediation works for the construction of the St Peters Interchange, the site will eventually include more than 8.5 hectares of new, accessible open space.
Other legacy projects include upgraded parks and fitness equipment along the M8, an upgrade to the Haberfield Library and a comprehensive public art program.
A large public artwork featuring shells and traditional Bidjigal designs in the colours of the coastal sands and waters has been created at St Peters Interchange as part of the M4-M5 Link Tunnels. 
The artwork, by Marilyn Russell in collaboration with her mother, celebrated Indigenous shell worker Esme Timbery (Aunty Esme), features their favoured "starrie shells"  which are collected from their local beaches in and around La Perouse as well as some south coast beaches. 
These shells feature in many of Aunty Esme's works, which are held in public collections including the Art Gallery of NSW, the National Museum of Australia and the Powerhouse Museum.
You can find out more about this artwork here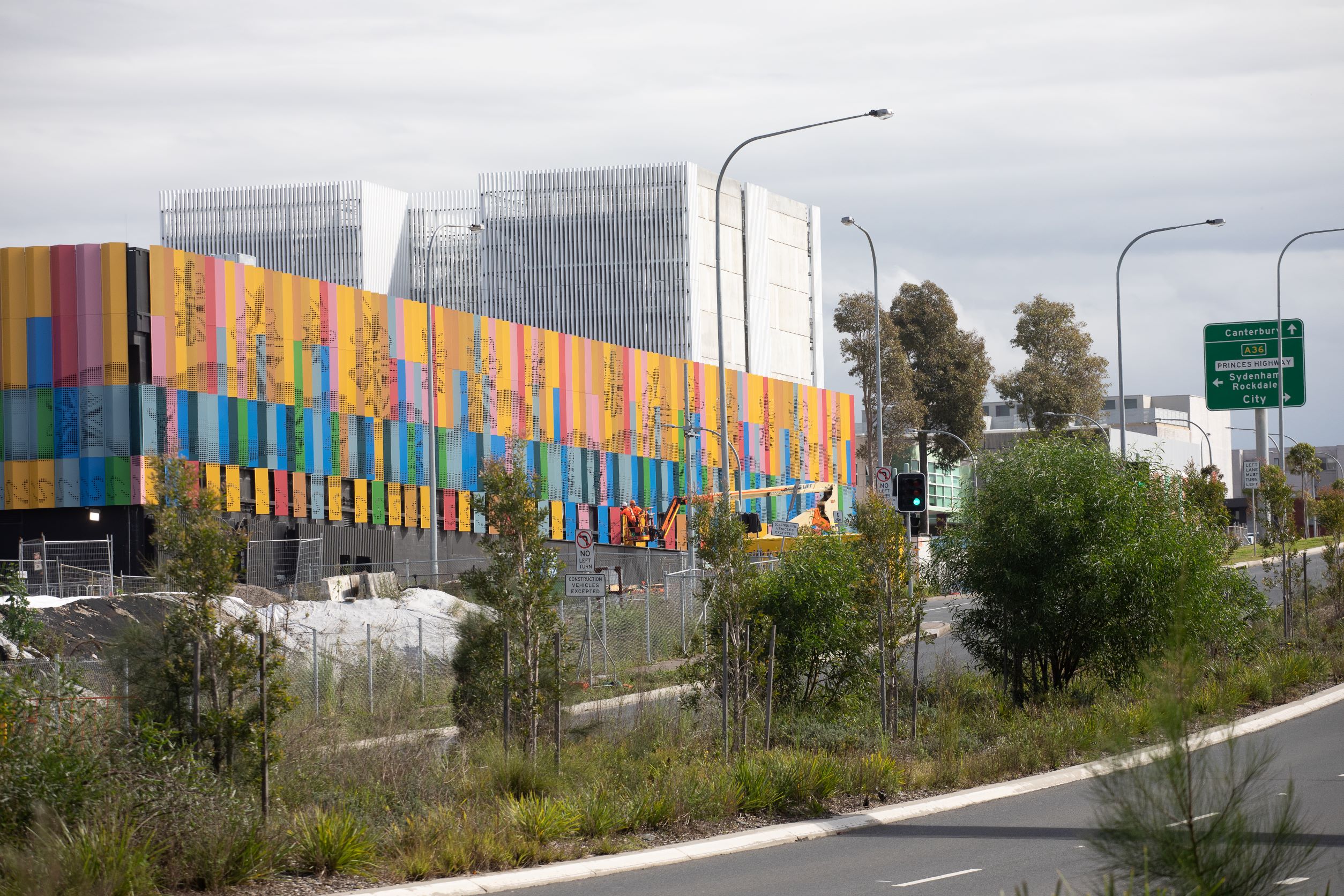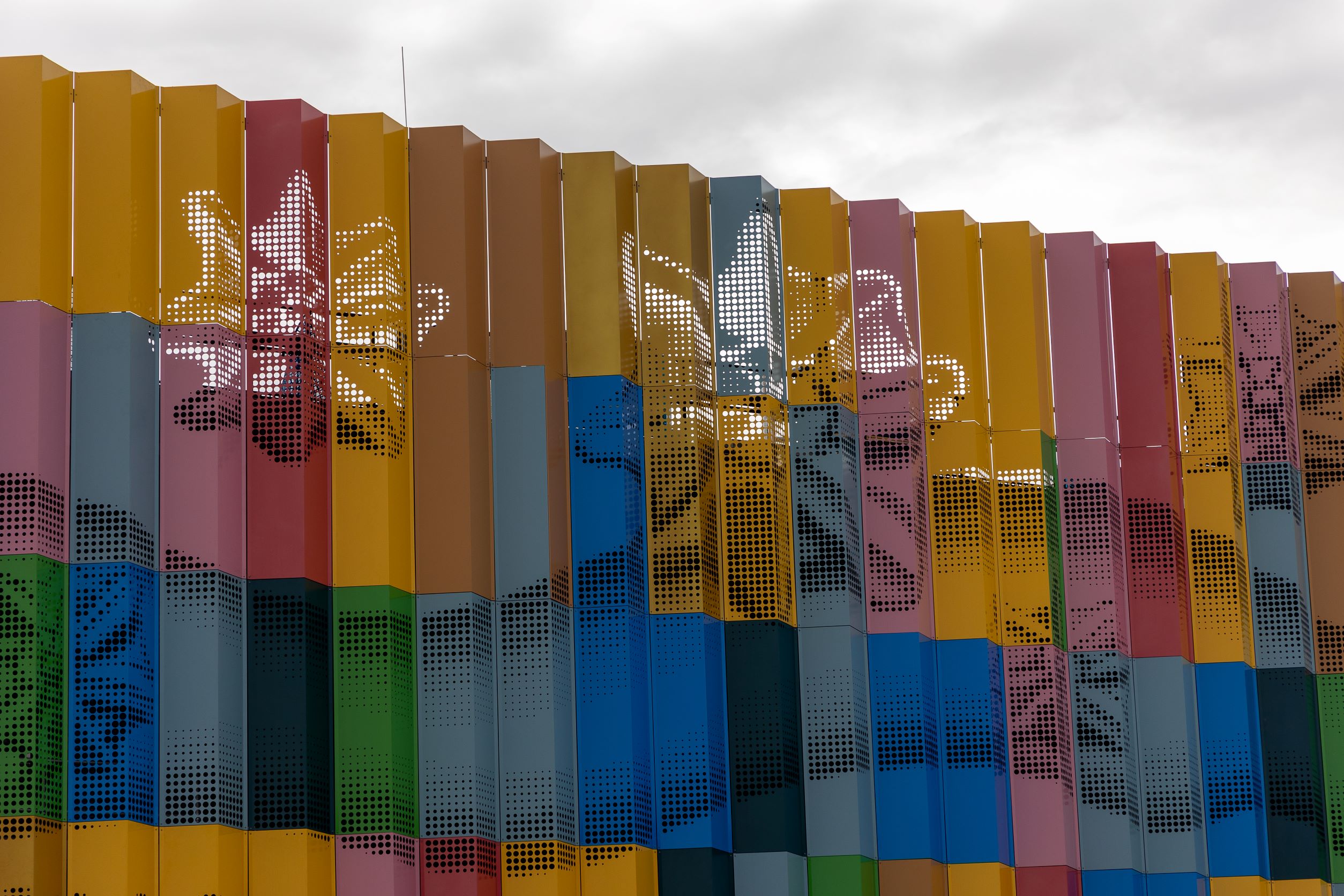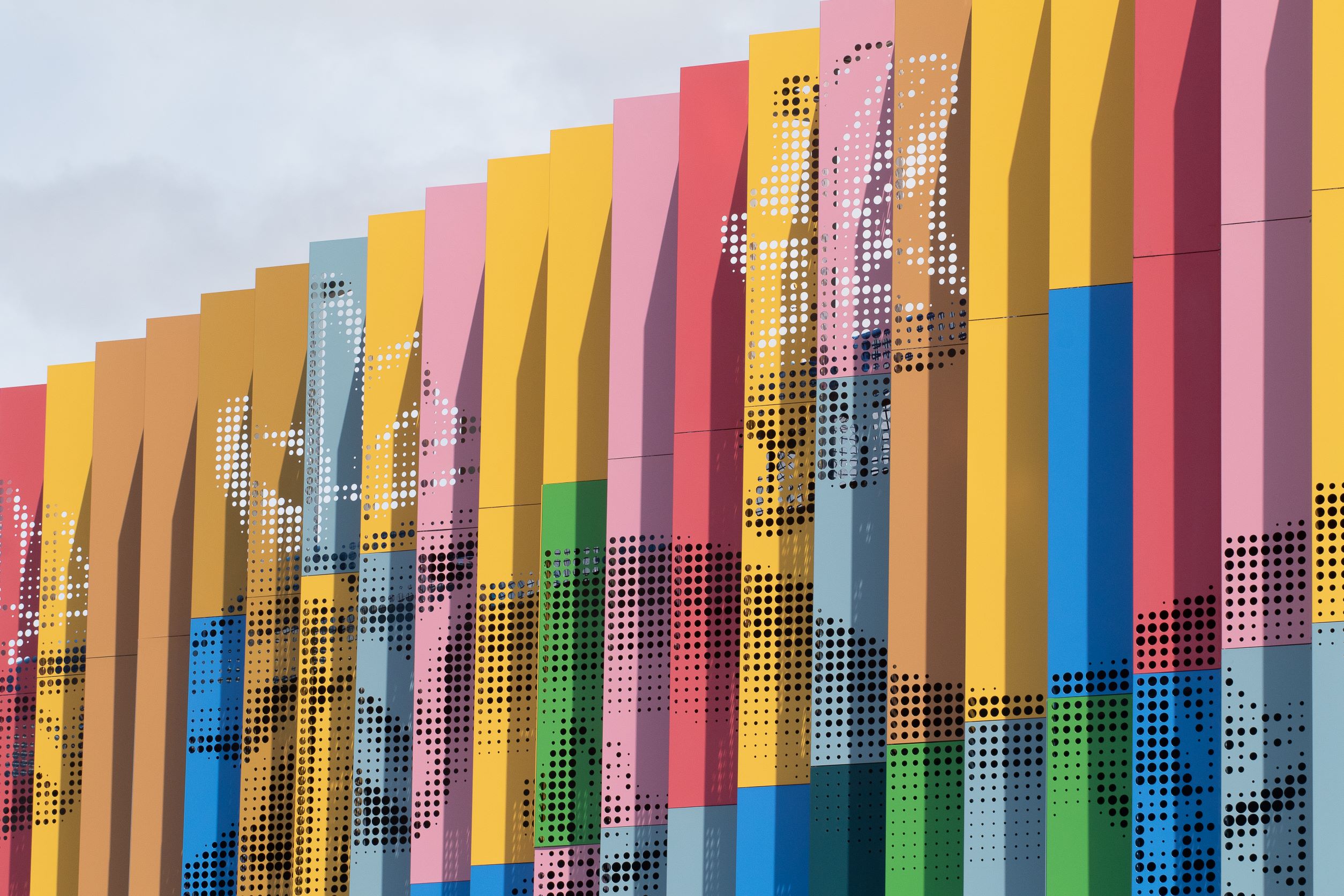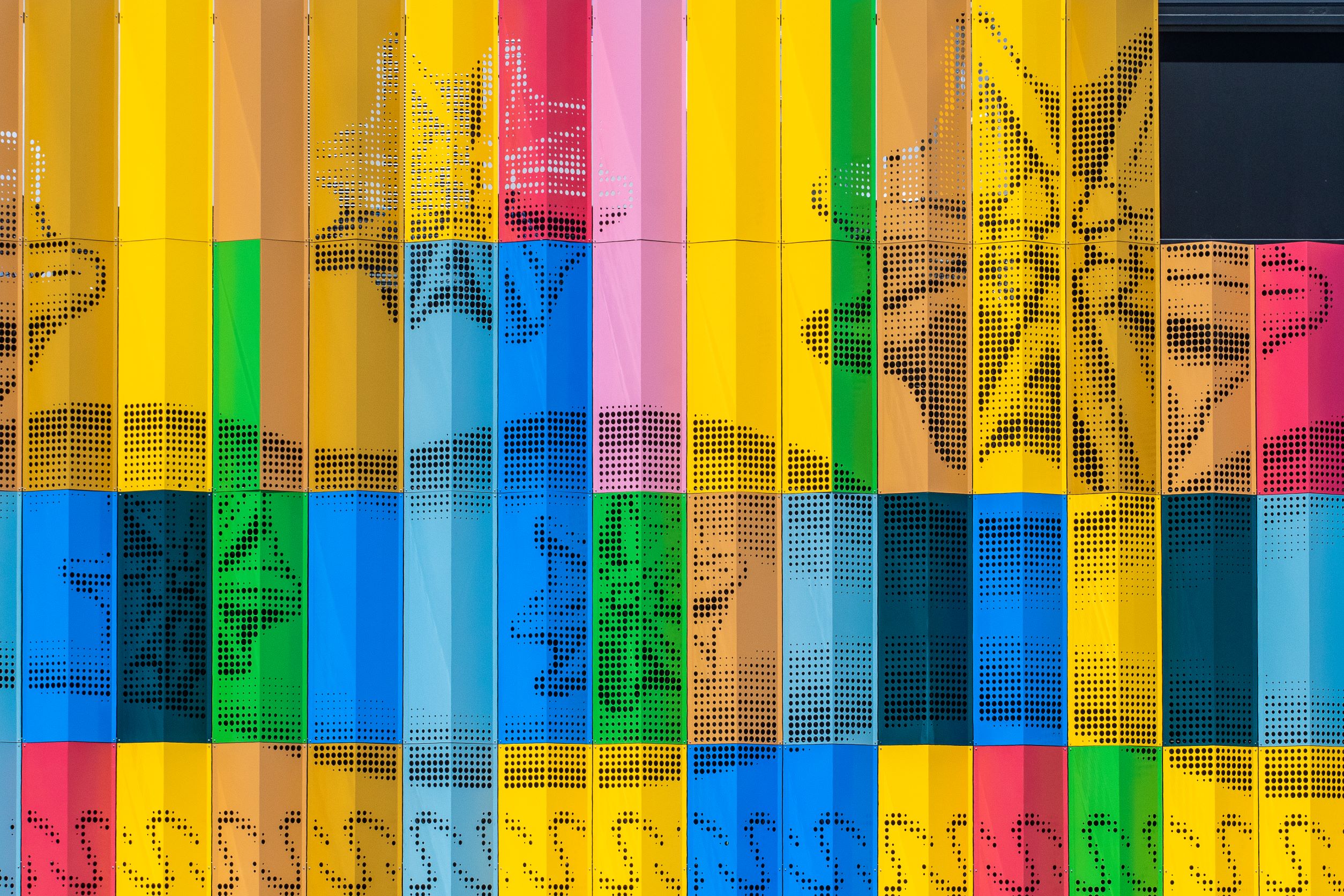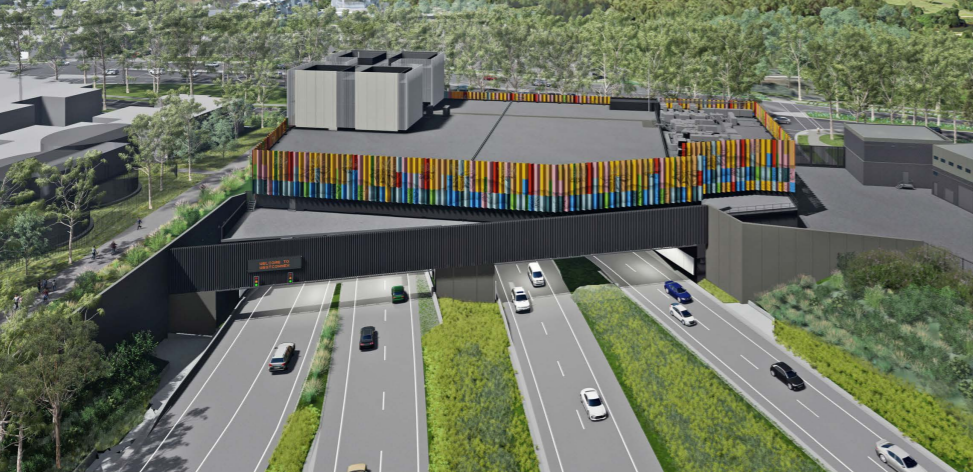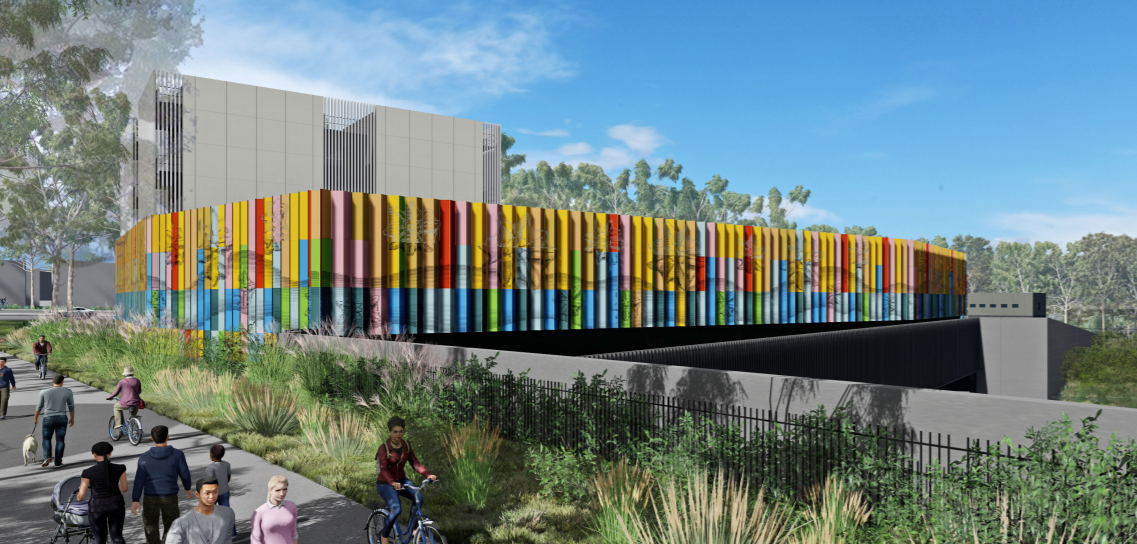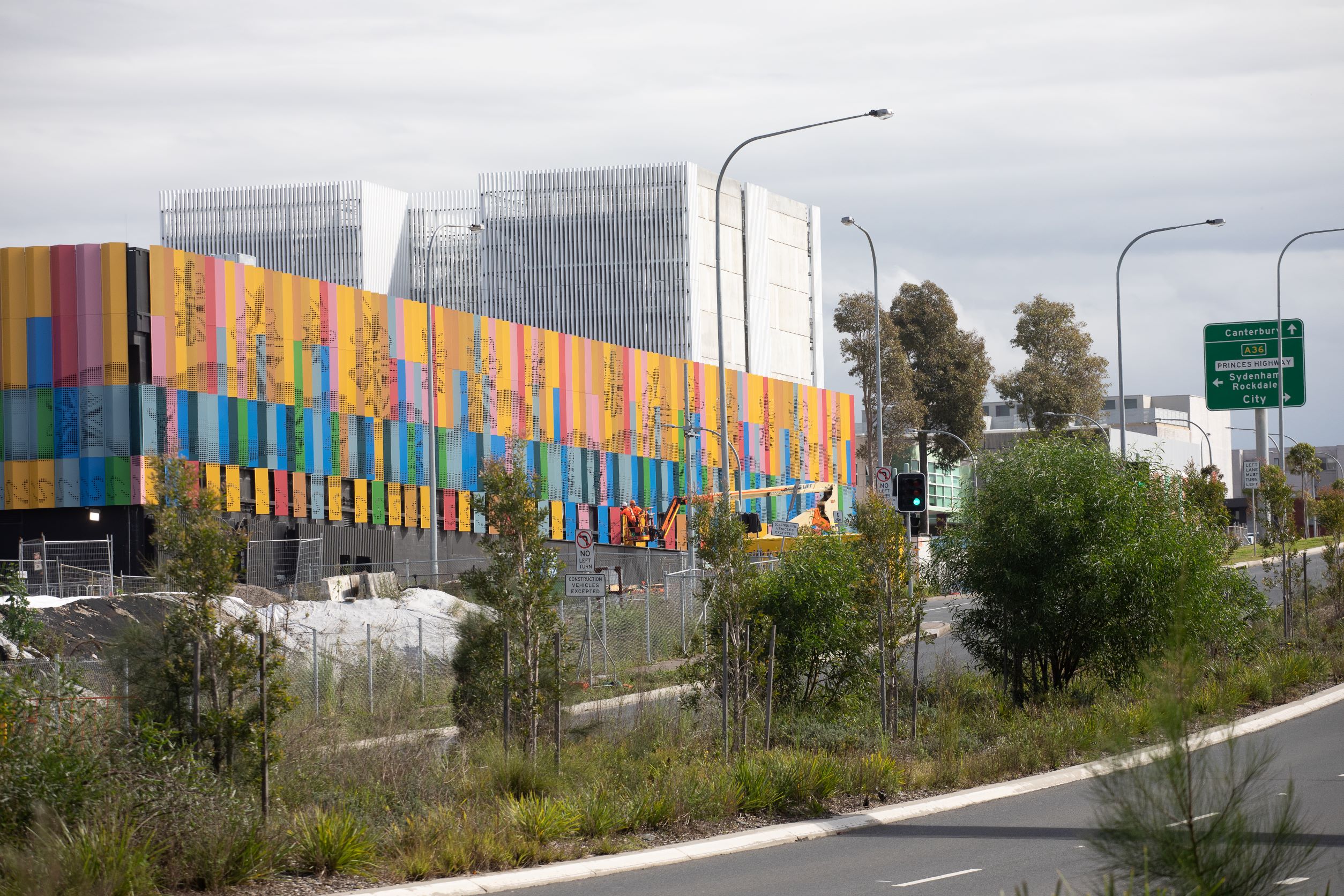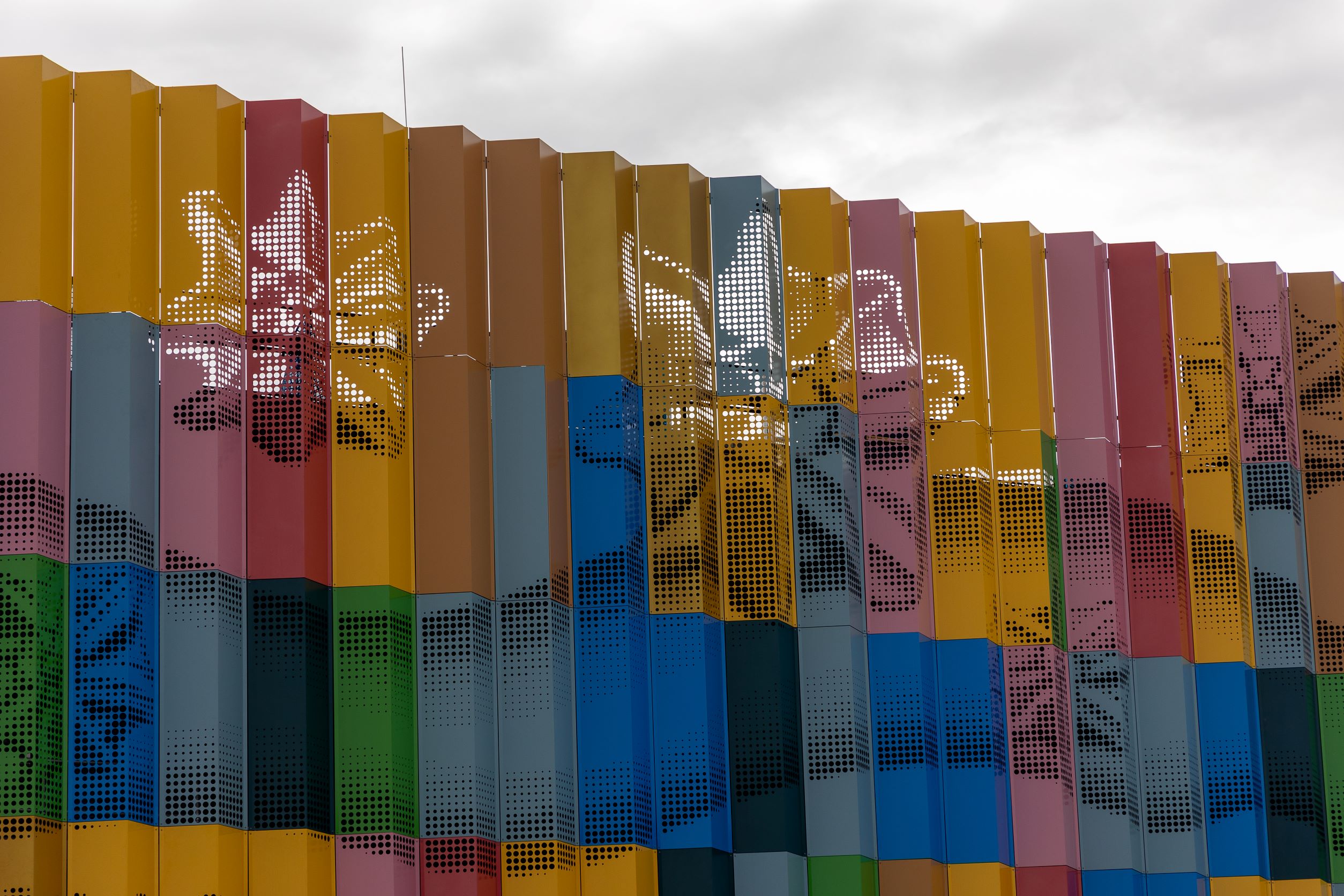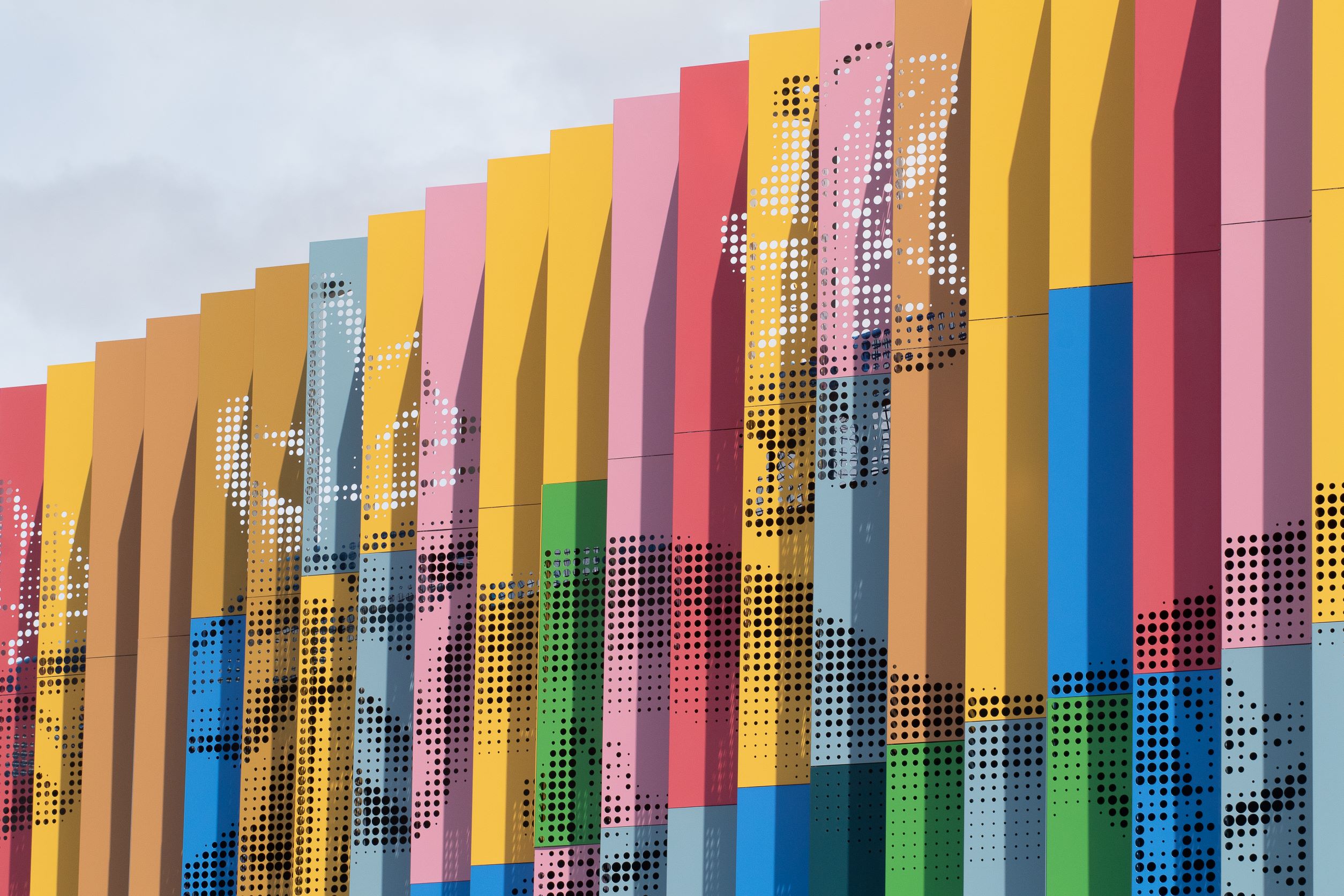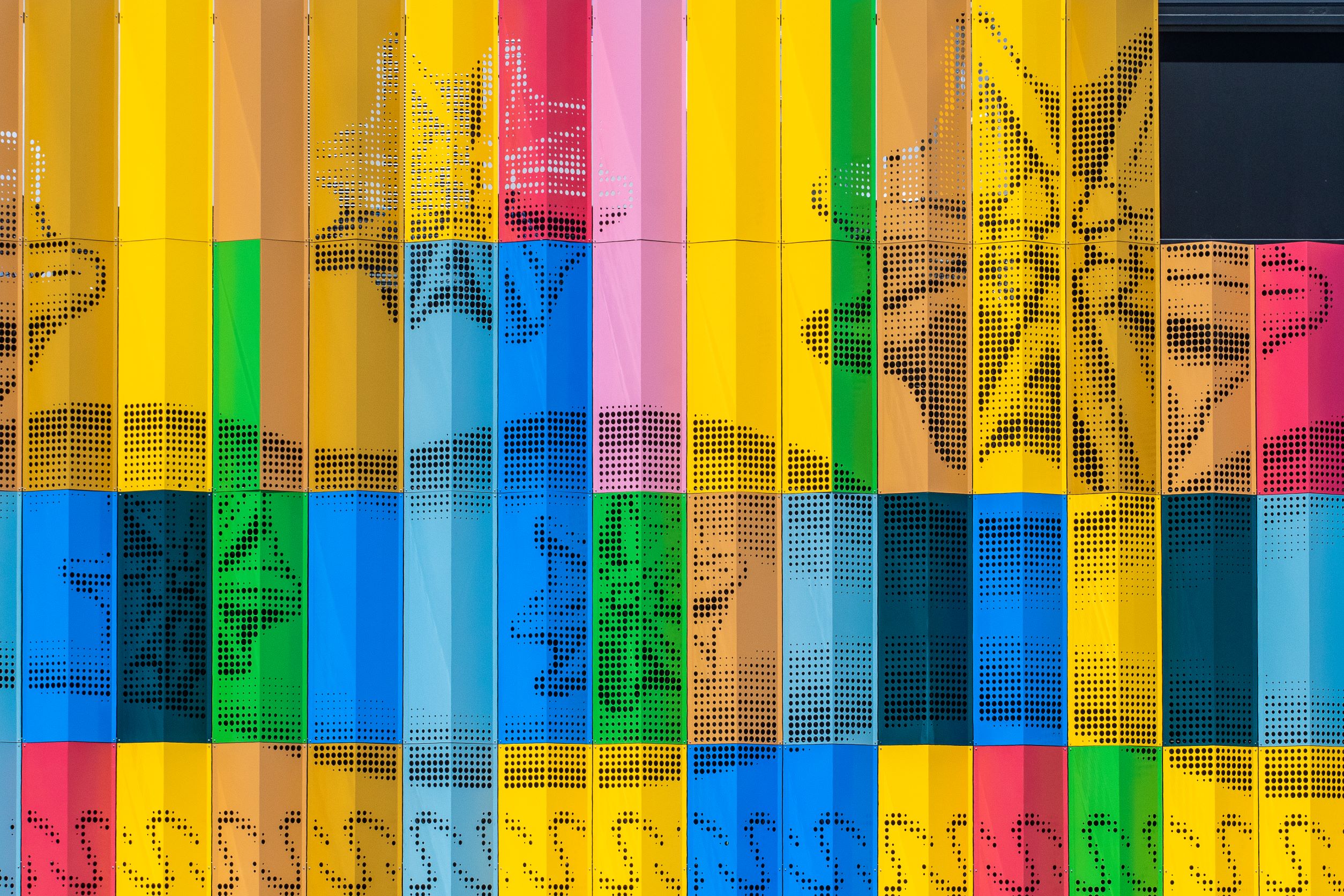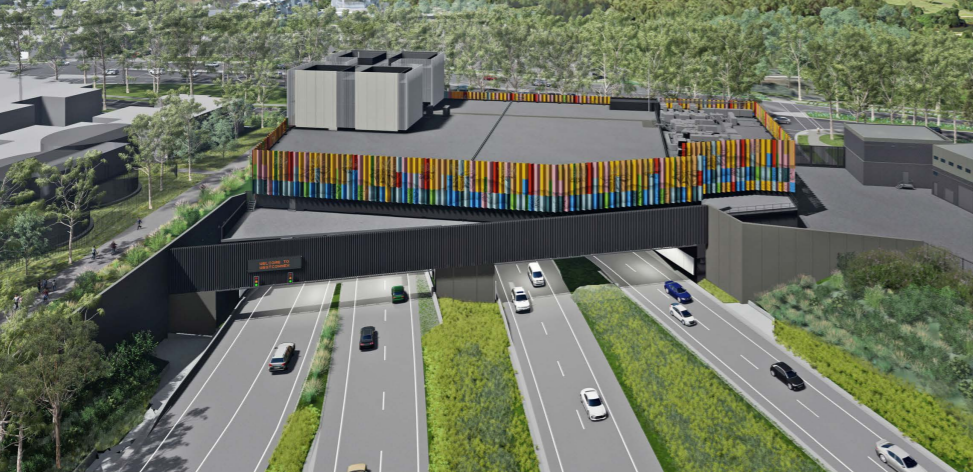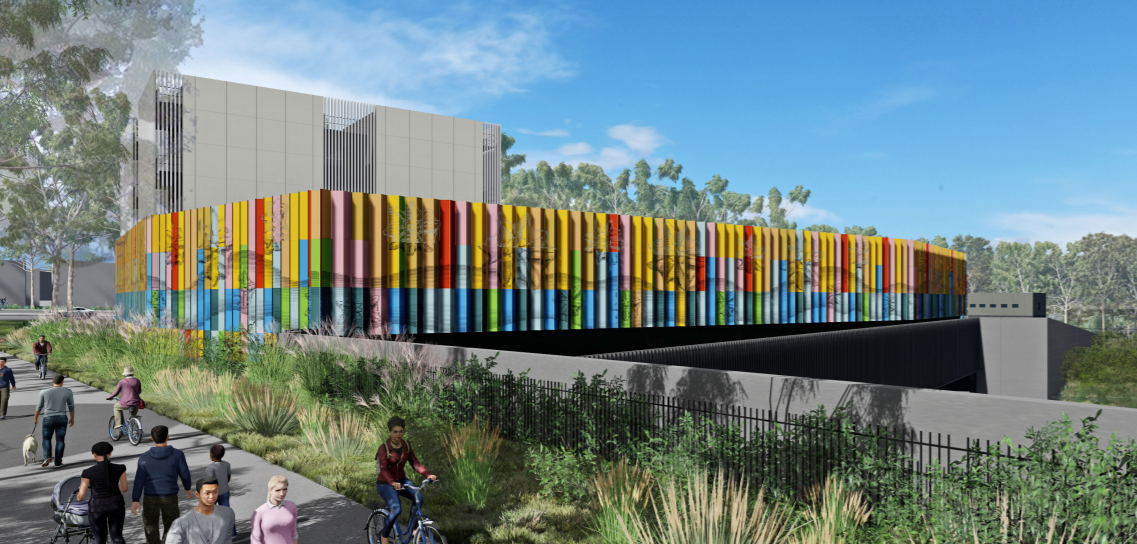 The Sprinter, made famous as one of three sculptures to sit on top of Sydney's Centrepoint Tower during the 2000 Olympic Games, was refurbished and relocated as part of the New M4 Tunnels project.
The Sprinter now stands at the gateway to the Sydney Olympic Park precinct as a landmark on the New M4. .
WestConnex worked with The Sprinter's sculptor, Dominique Sutton, as well as workers previously involved with the project almost 20 years ago to refurbish and relocate the sculpture in a workshop in Western Sydney. The Sprinter has been fitted with new LED lights, with colours that can vary to reflect events at Sydney Olympic Park or raise awareness of charities.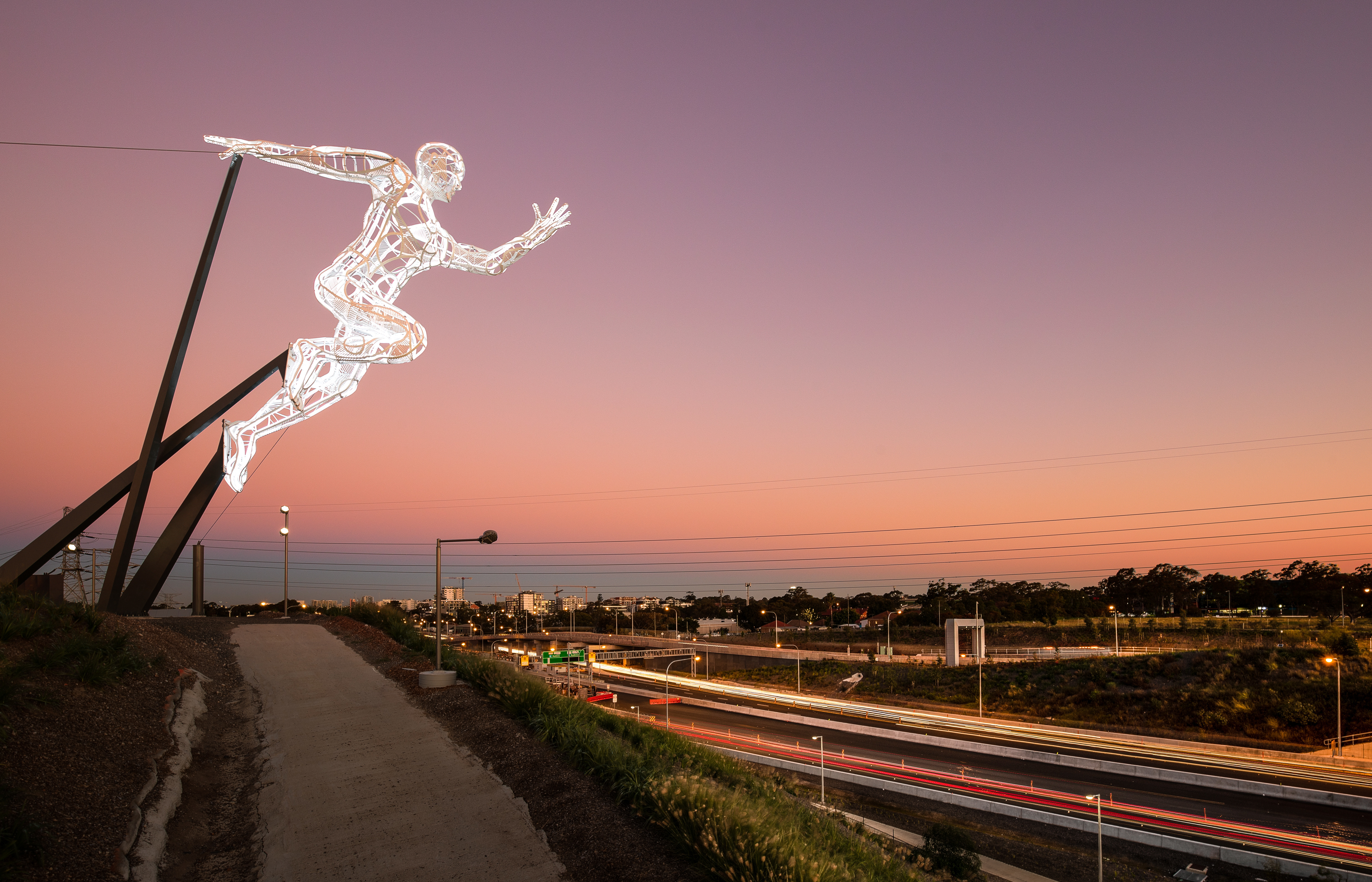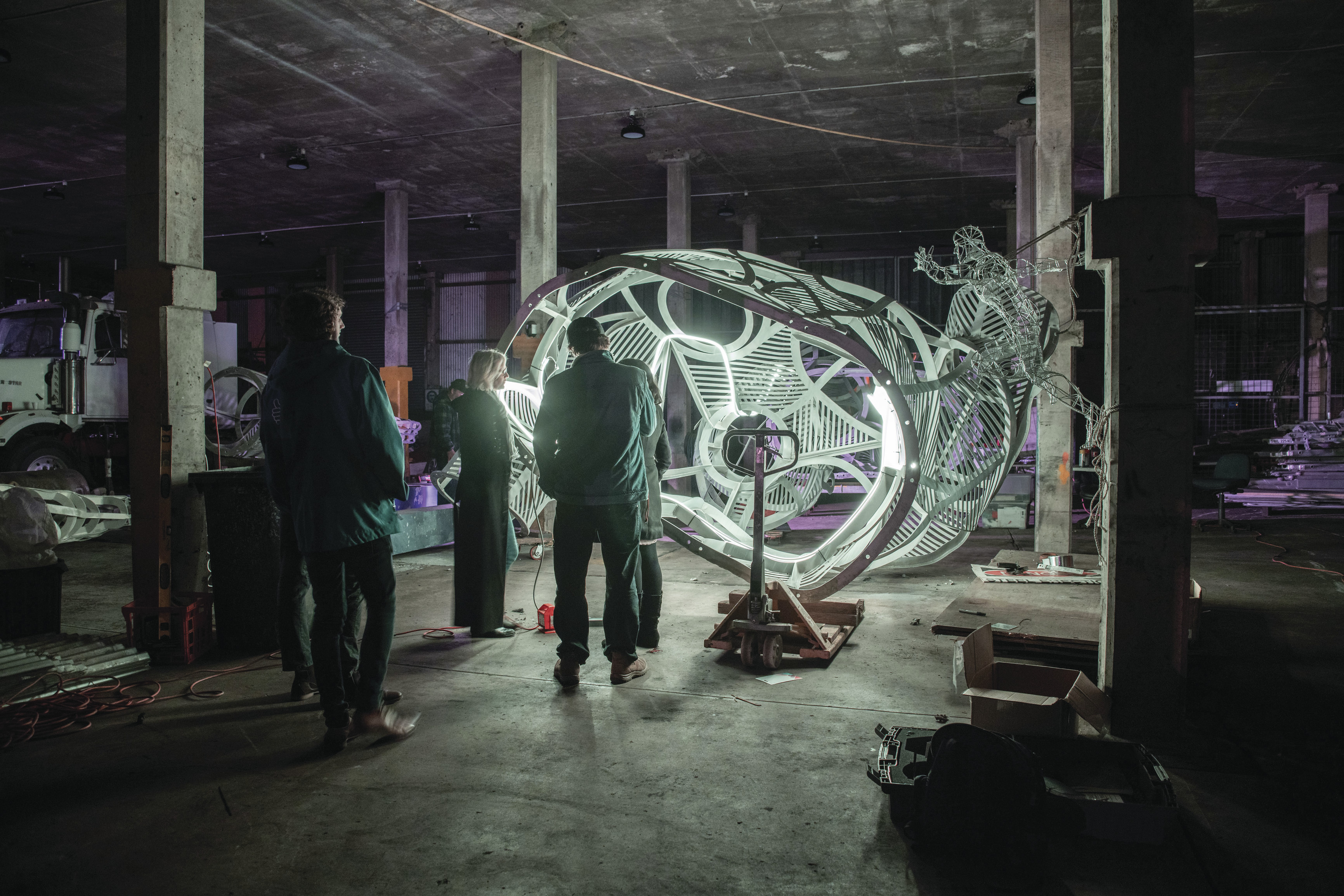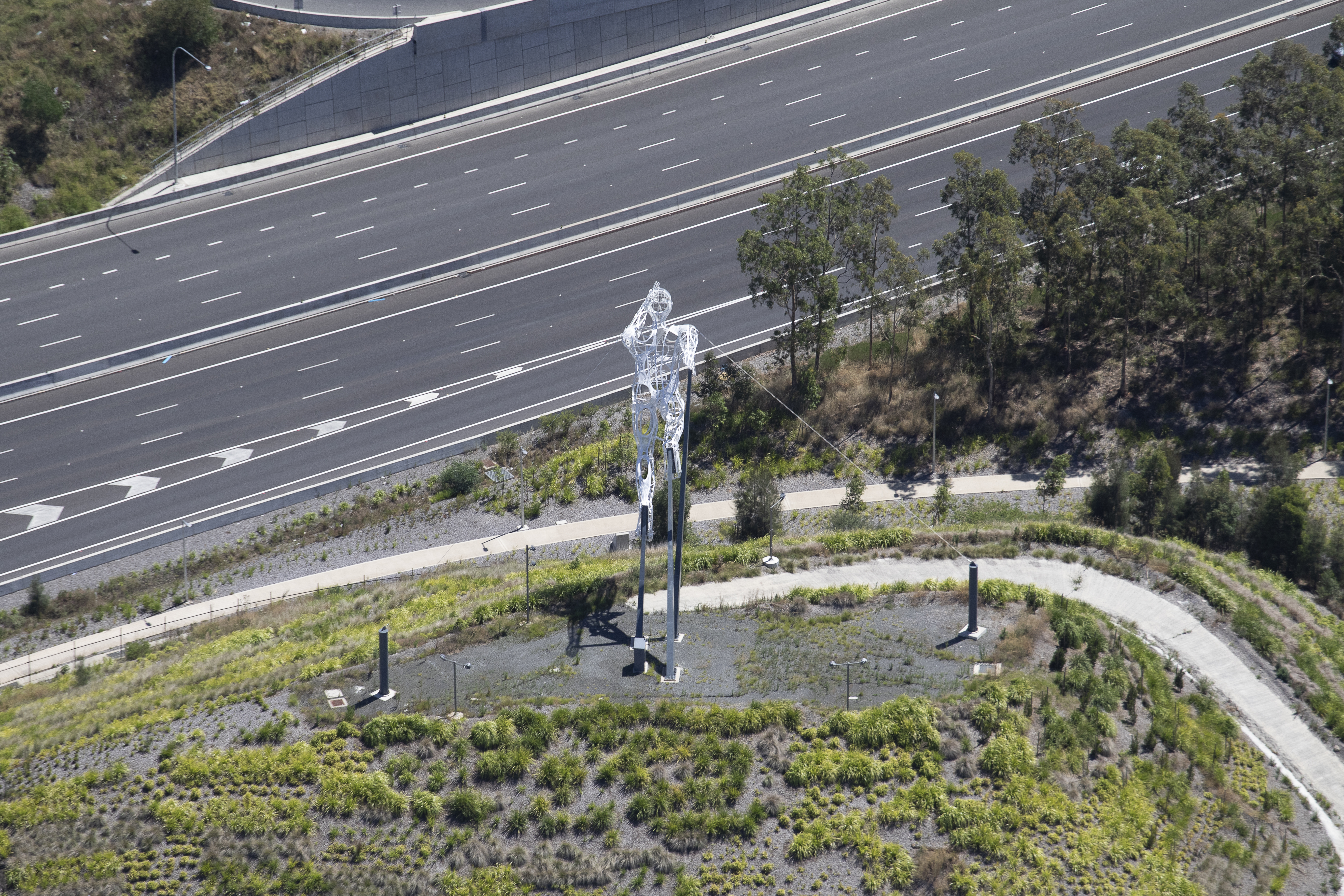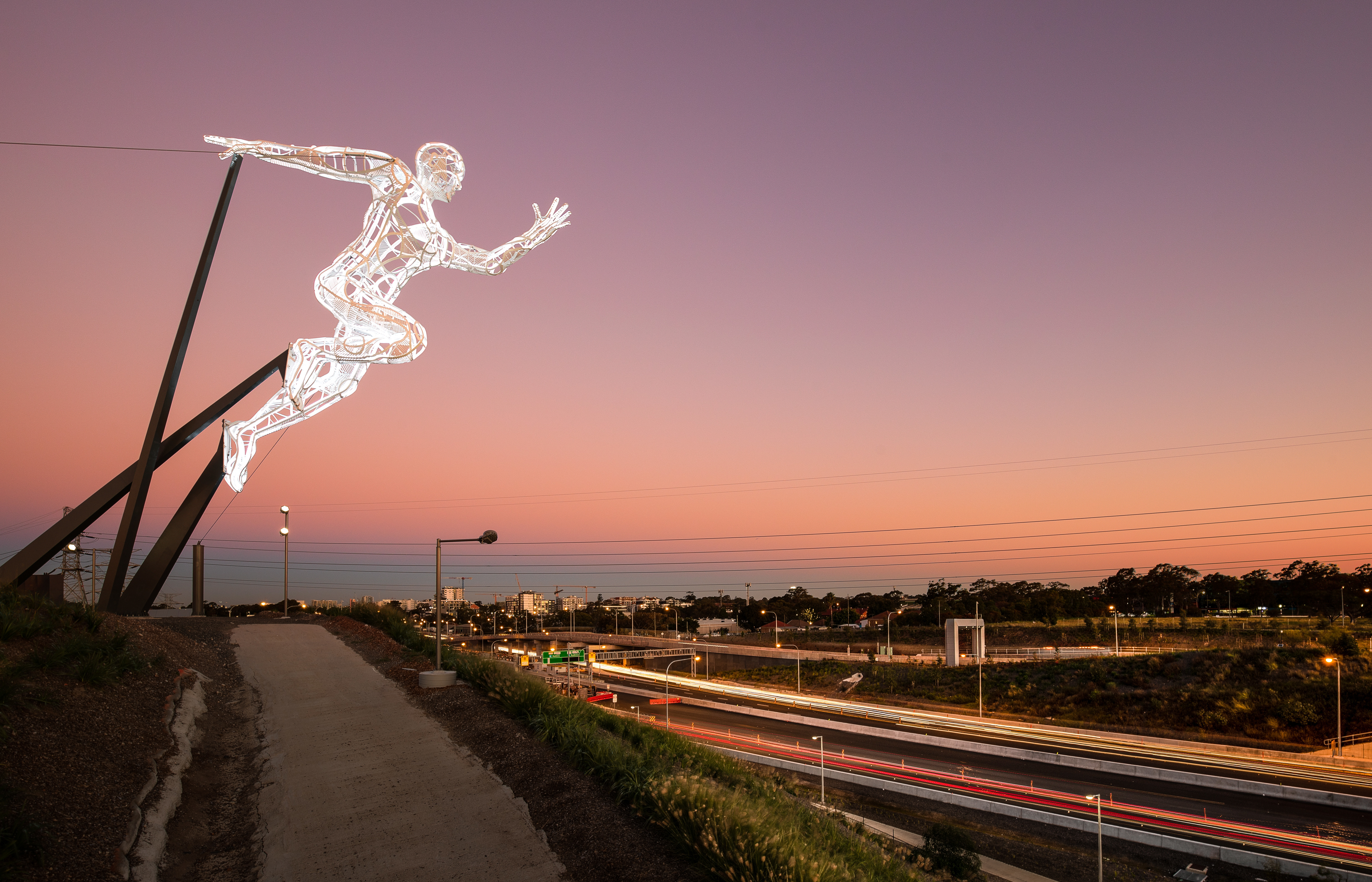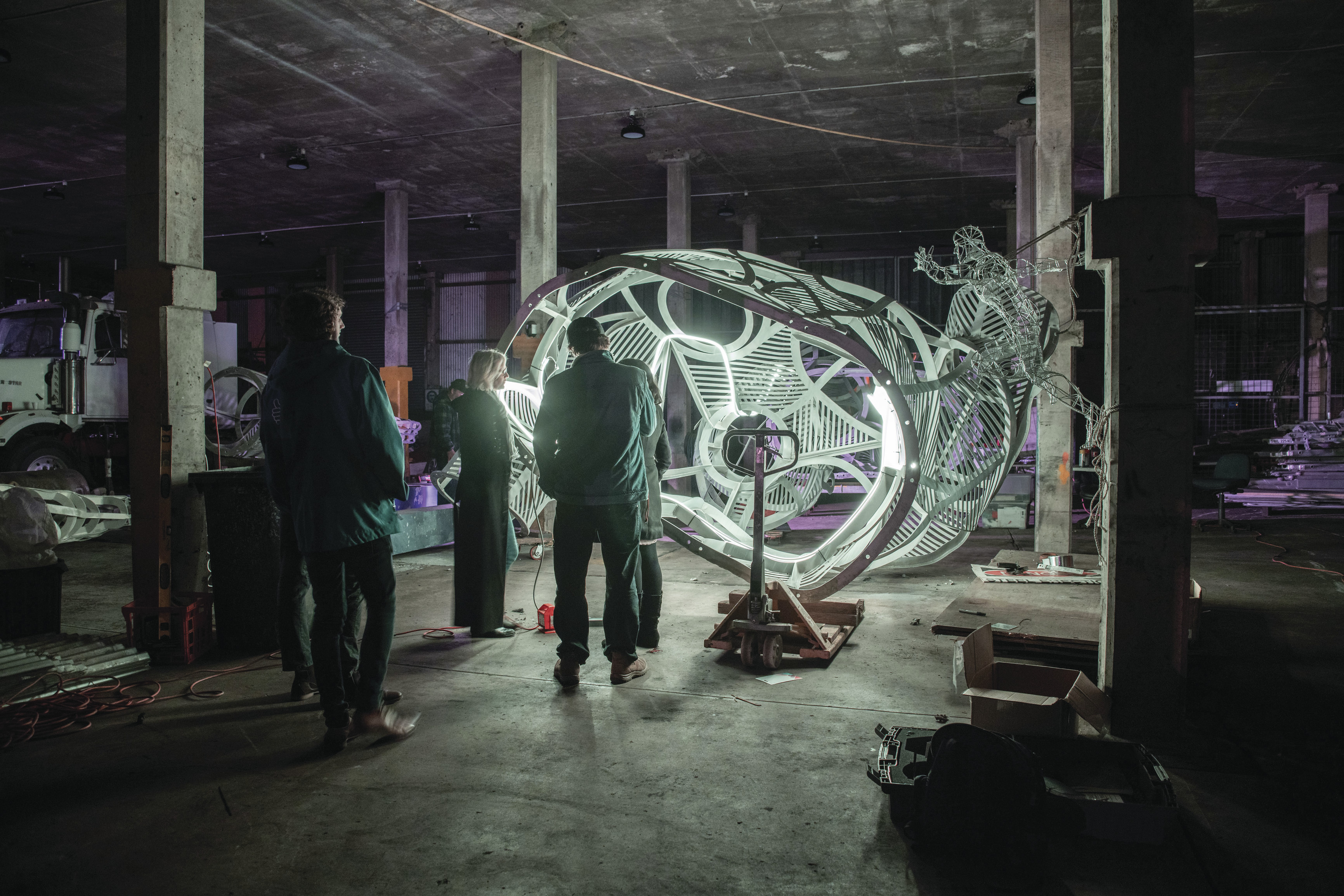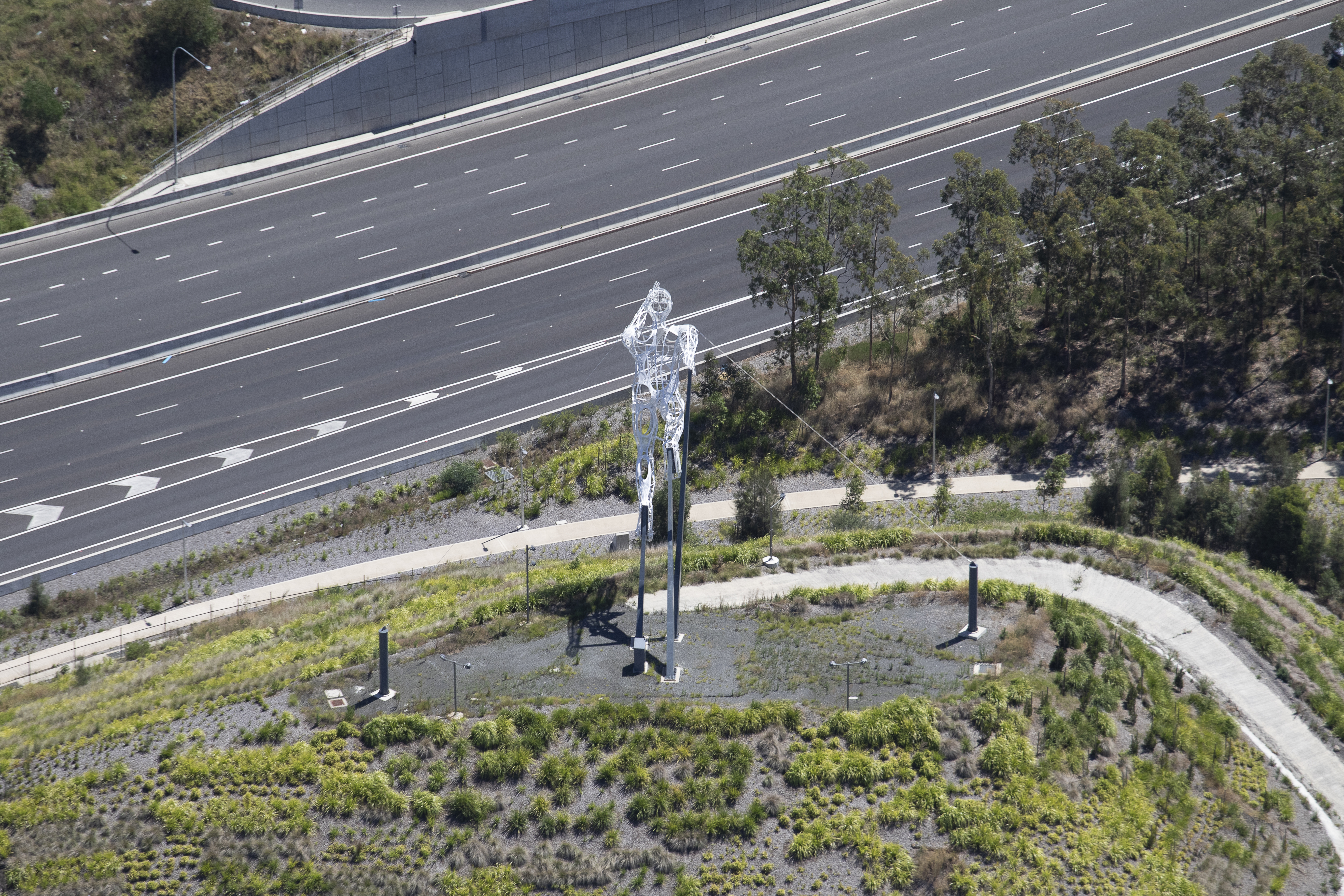 Haberfield Gardens is a new 5,200 square metre park linking Wattle Street and Walker Avenue, Haberfield. The park was designed in close consultation with the Haberfield community. 
Haberfield Gardens draws on the heritage character of the Haberfield Conservation Area, with a formal entry plaza on Walker Avenue, a playground for children under five years of age and an informal grassed area for passive and active recreation.
A noise wall was designed in consultation with the community and features a mosaic of the Waratah flower and an historic map of the local area. The park is fully accessible.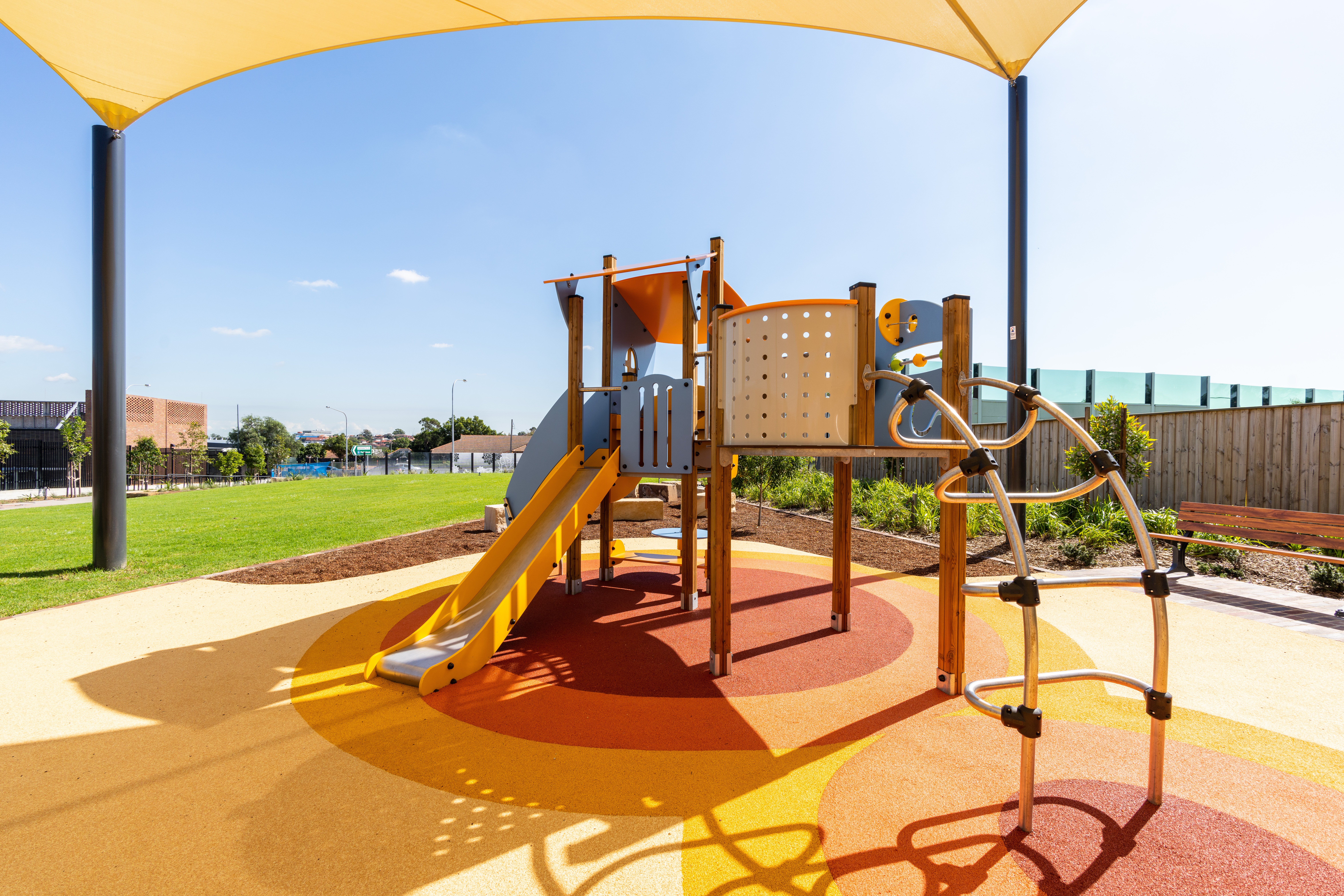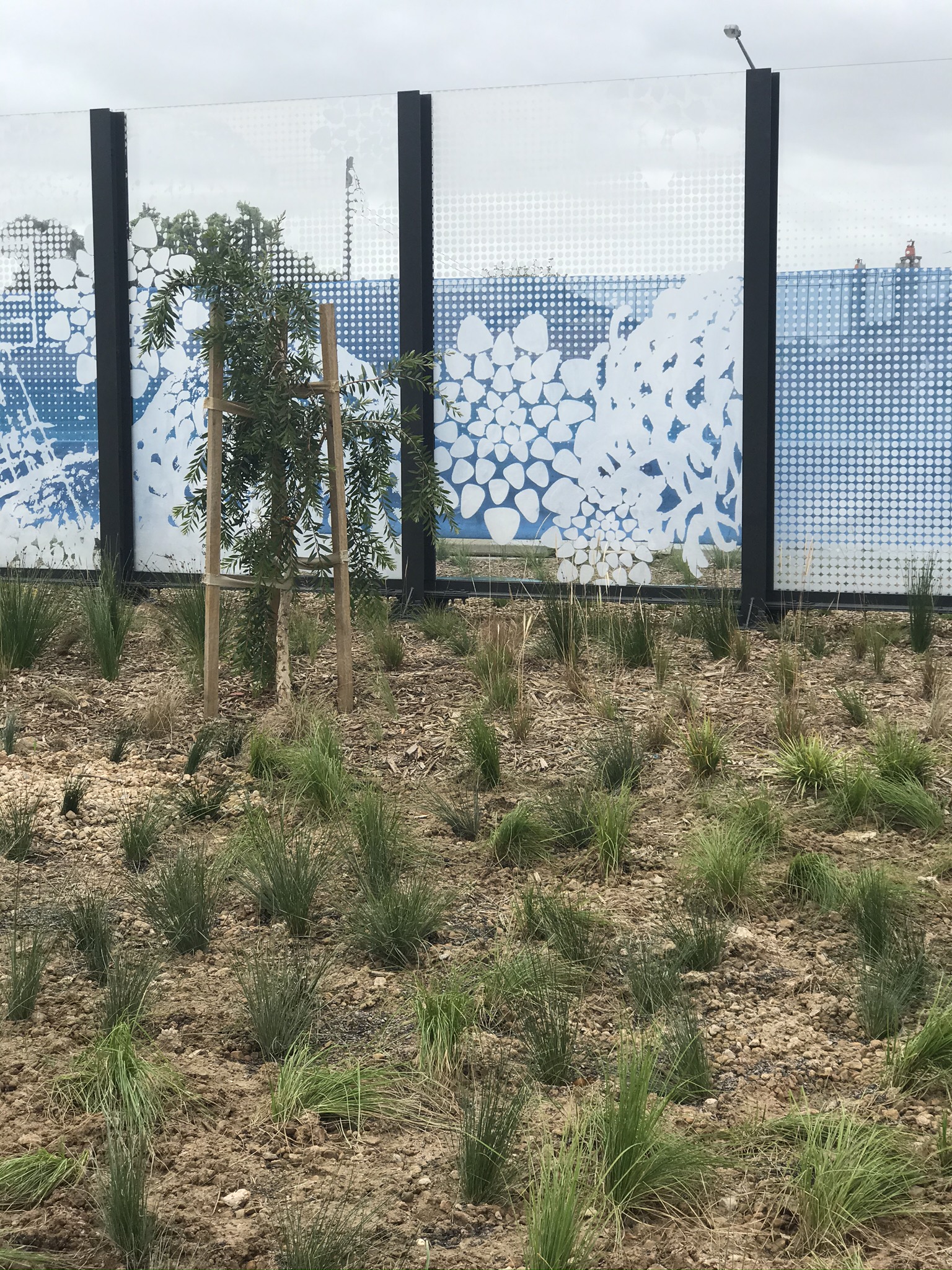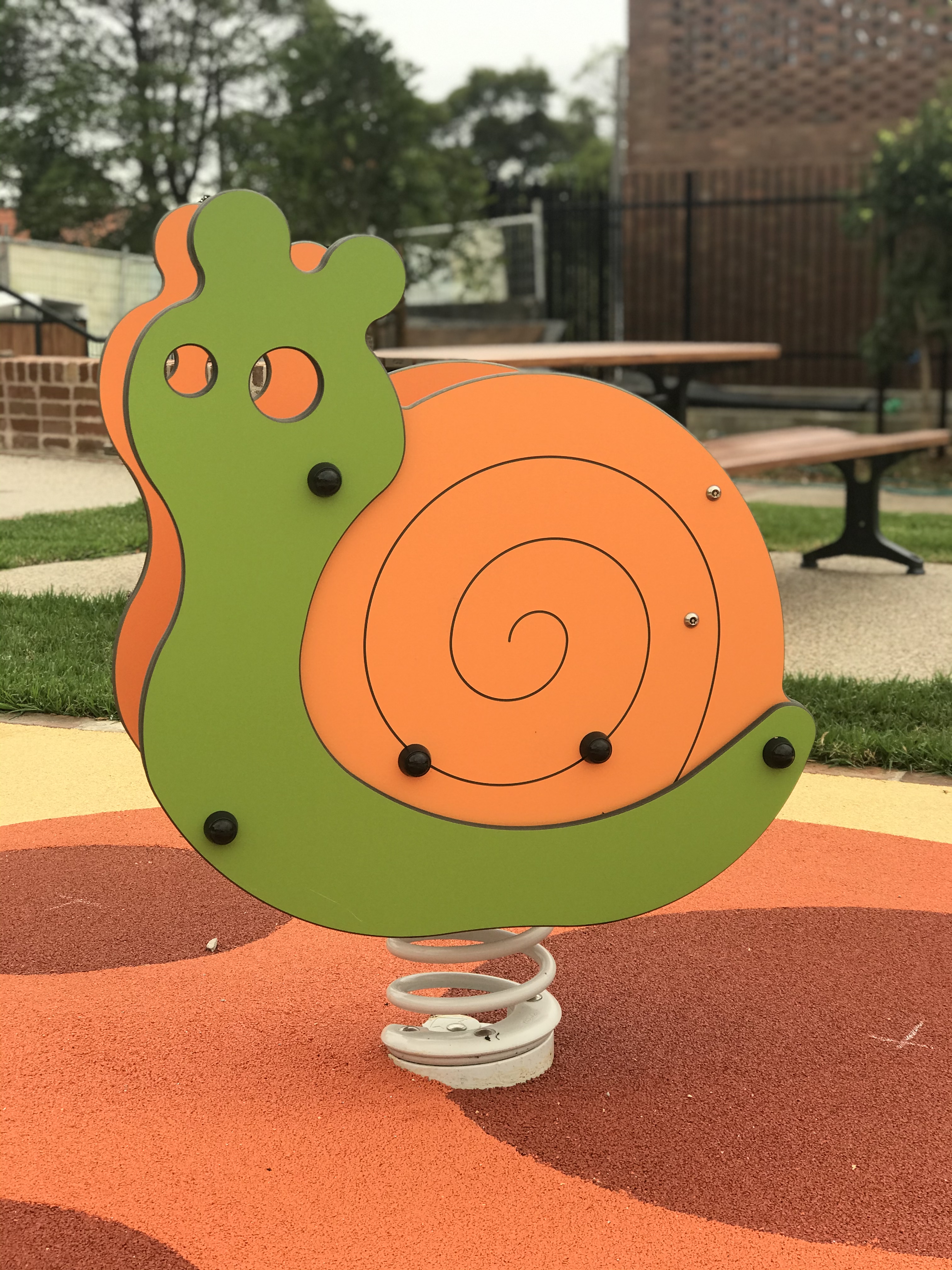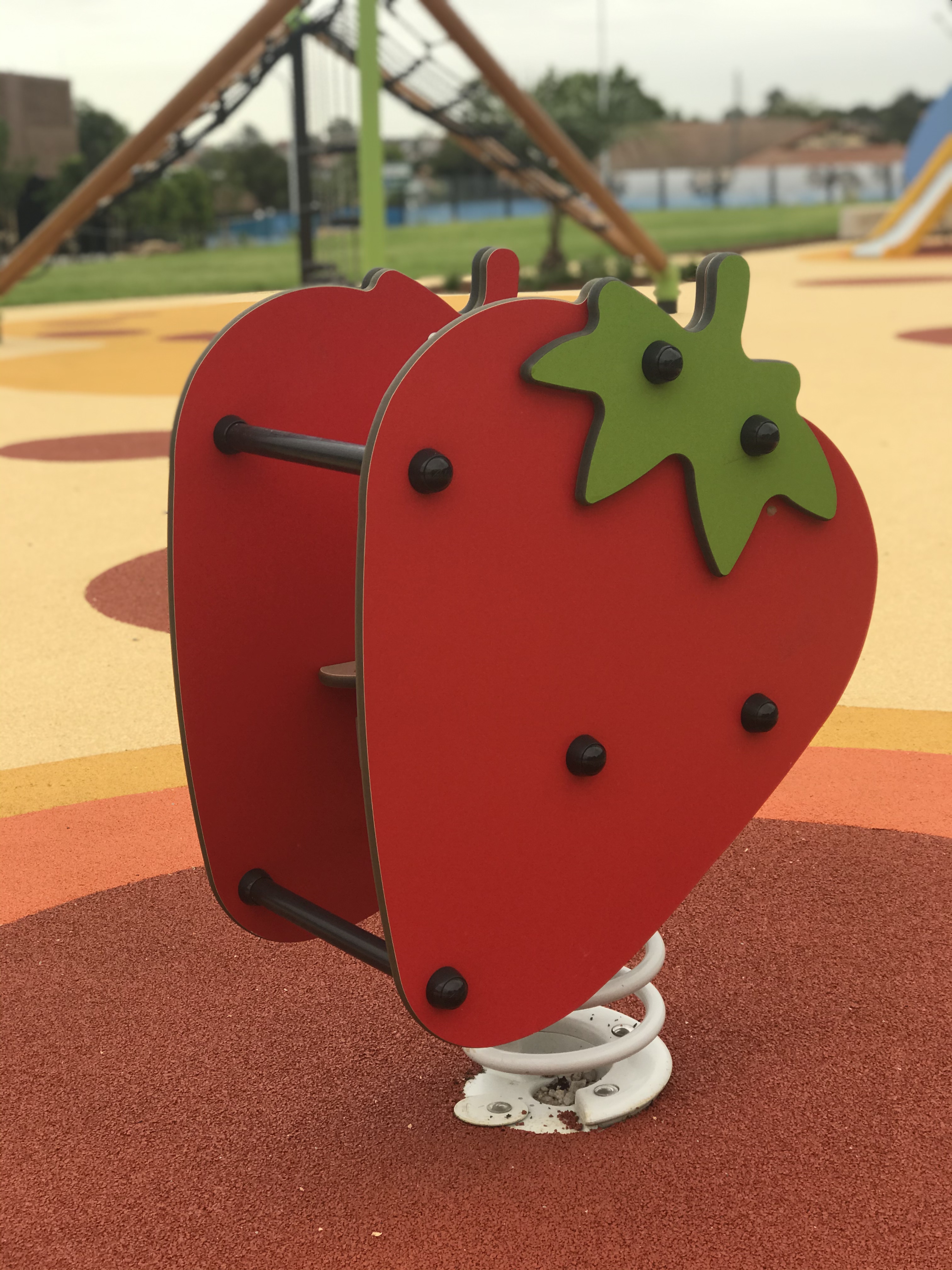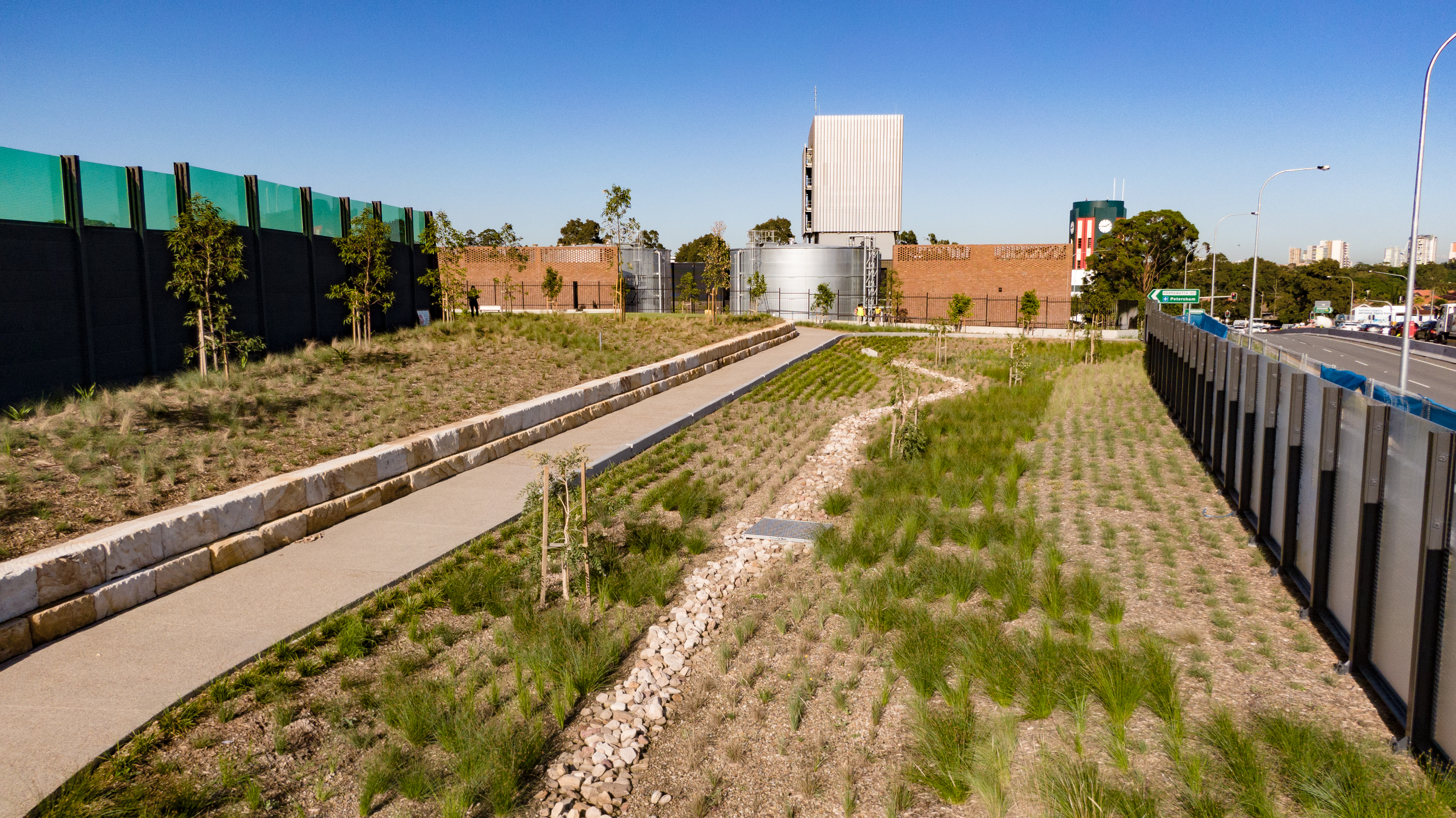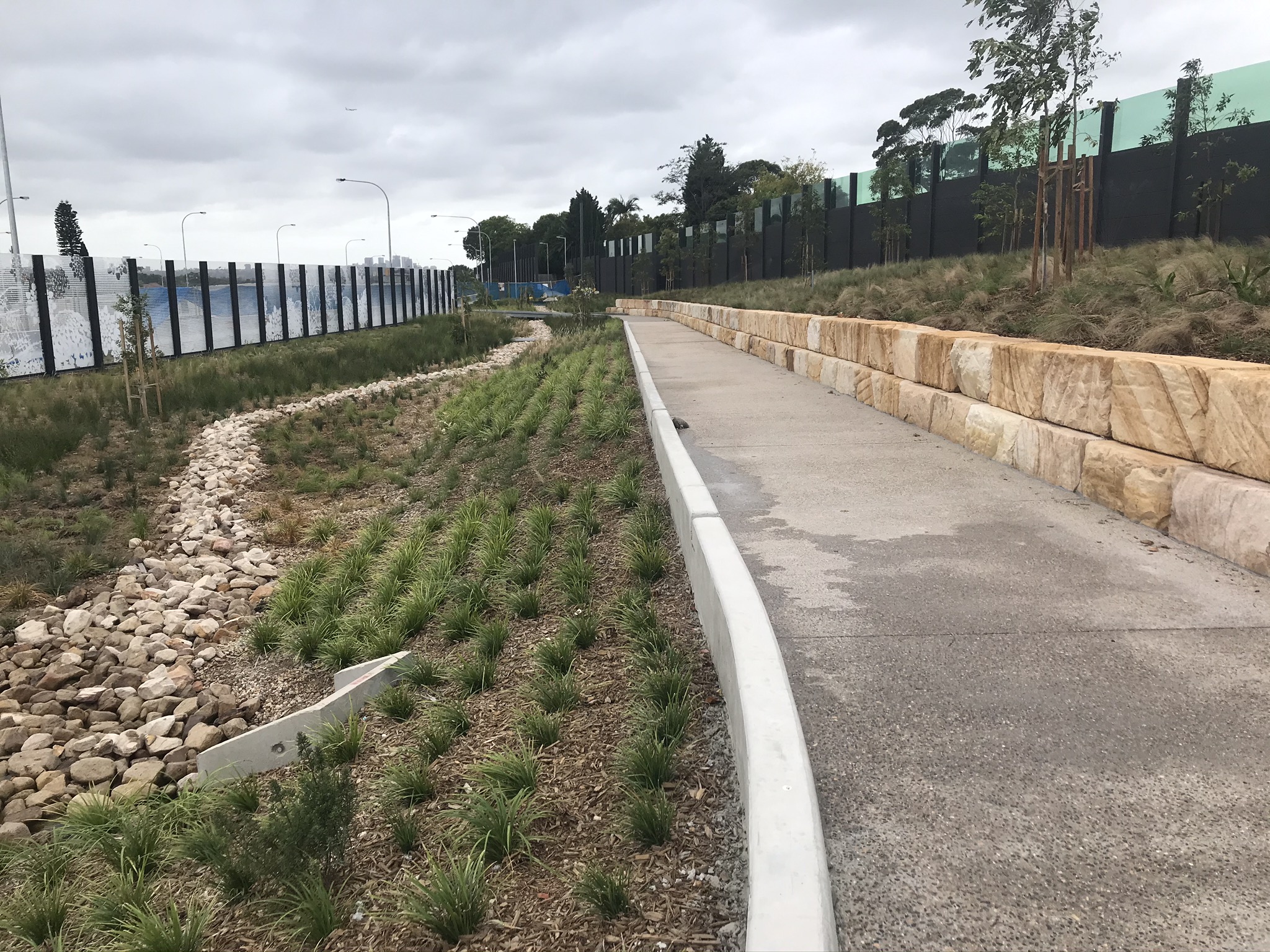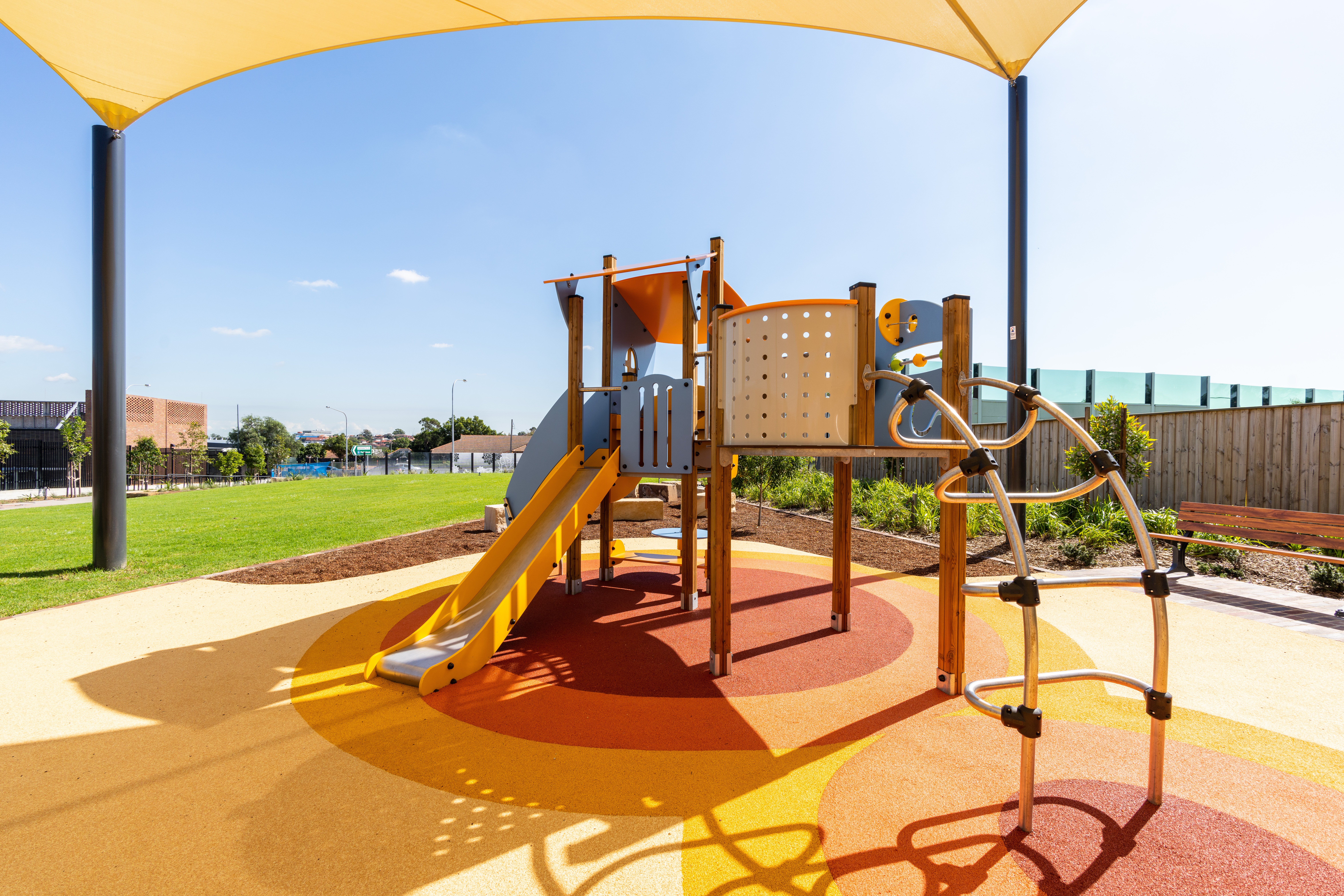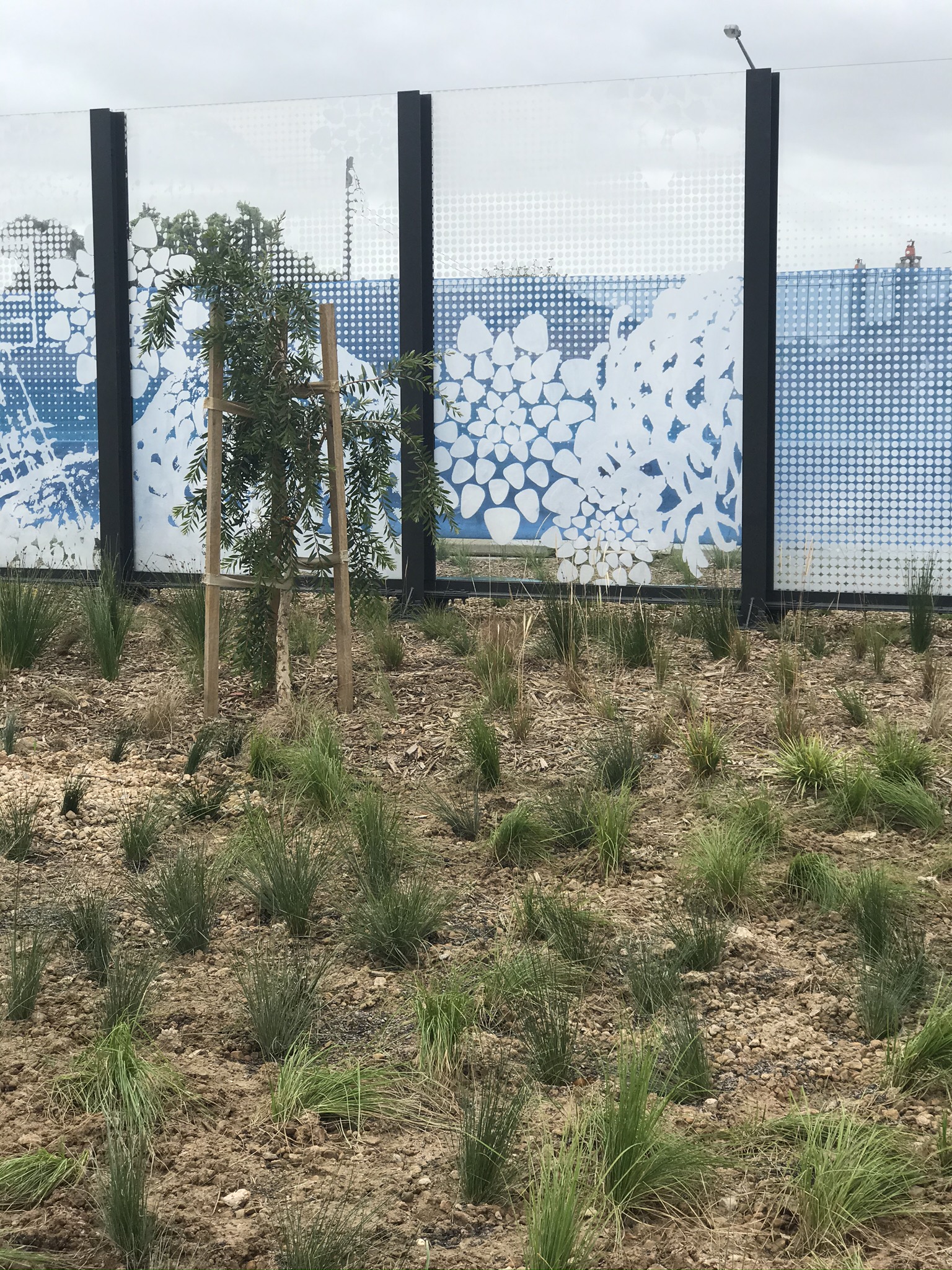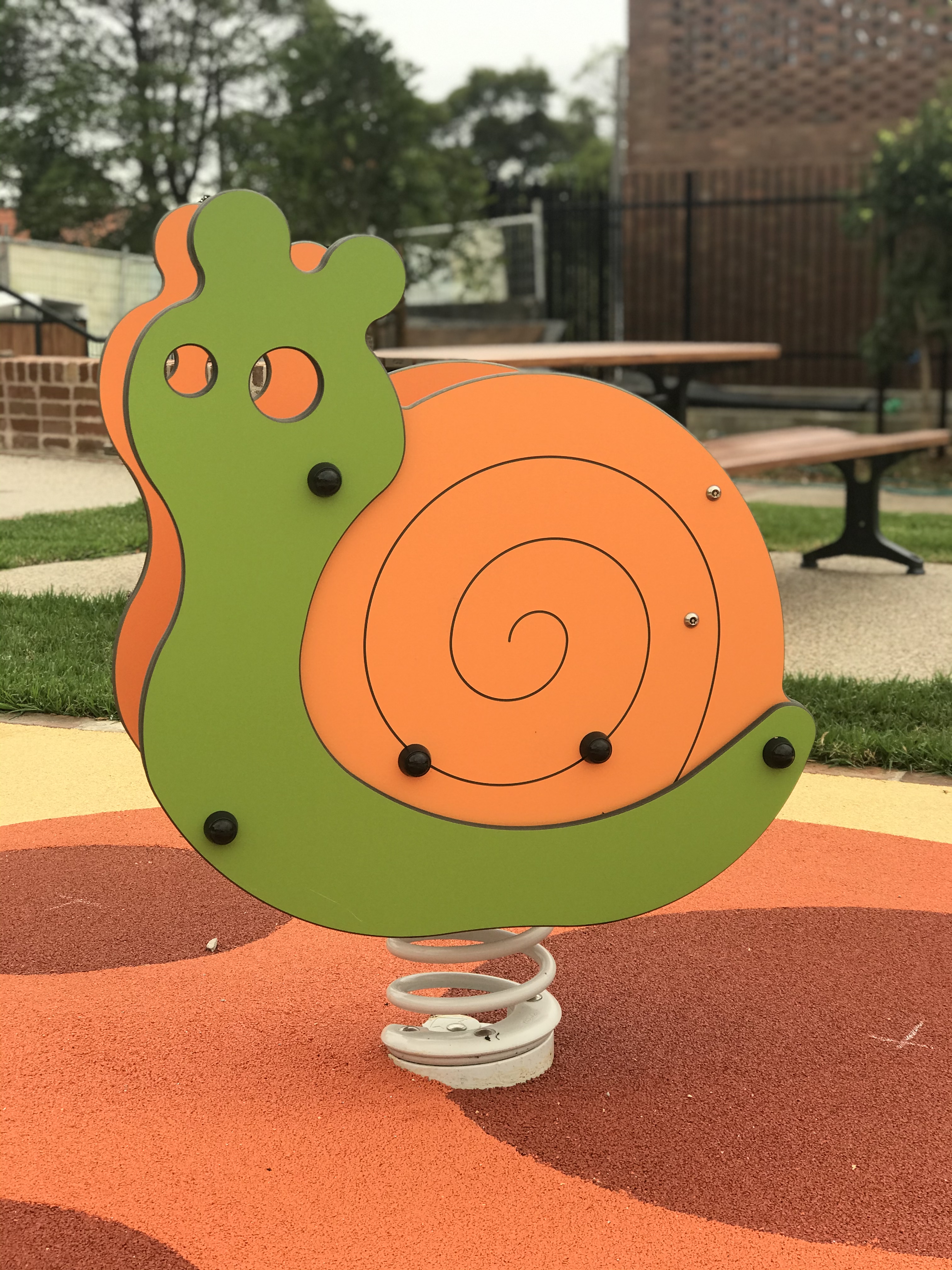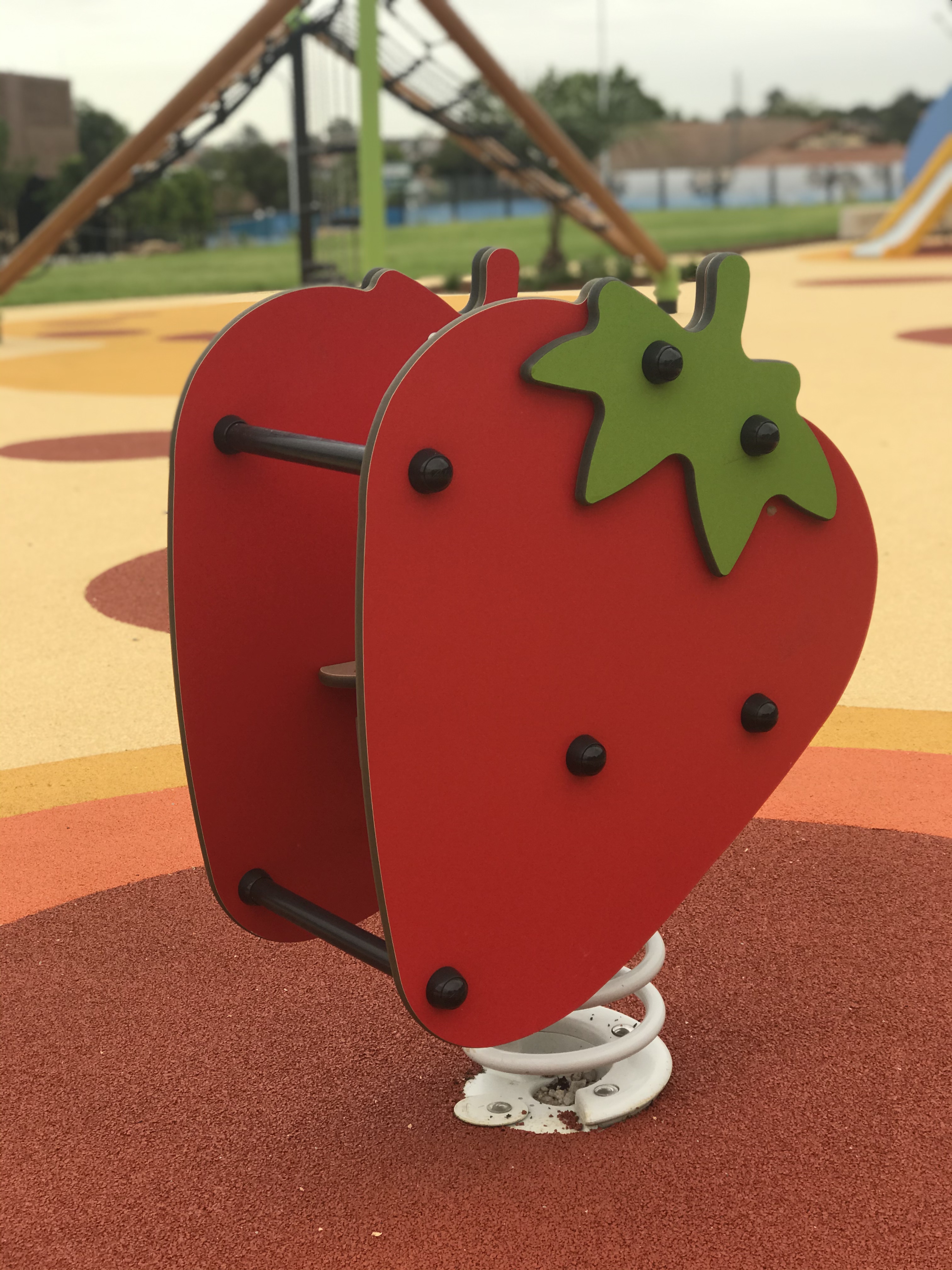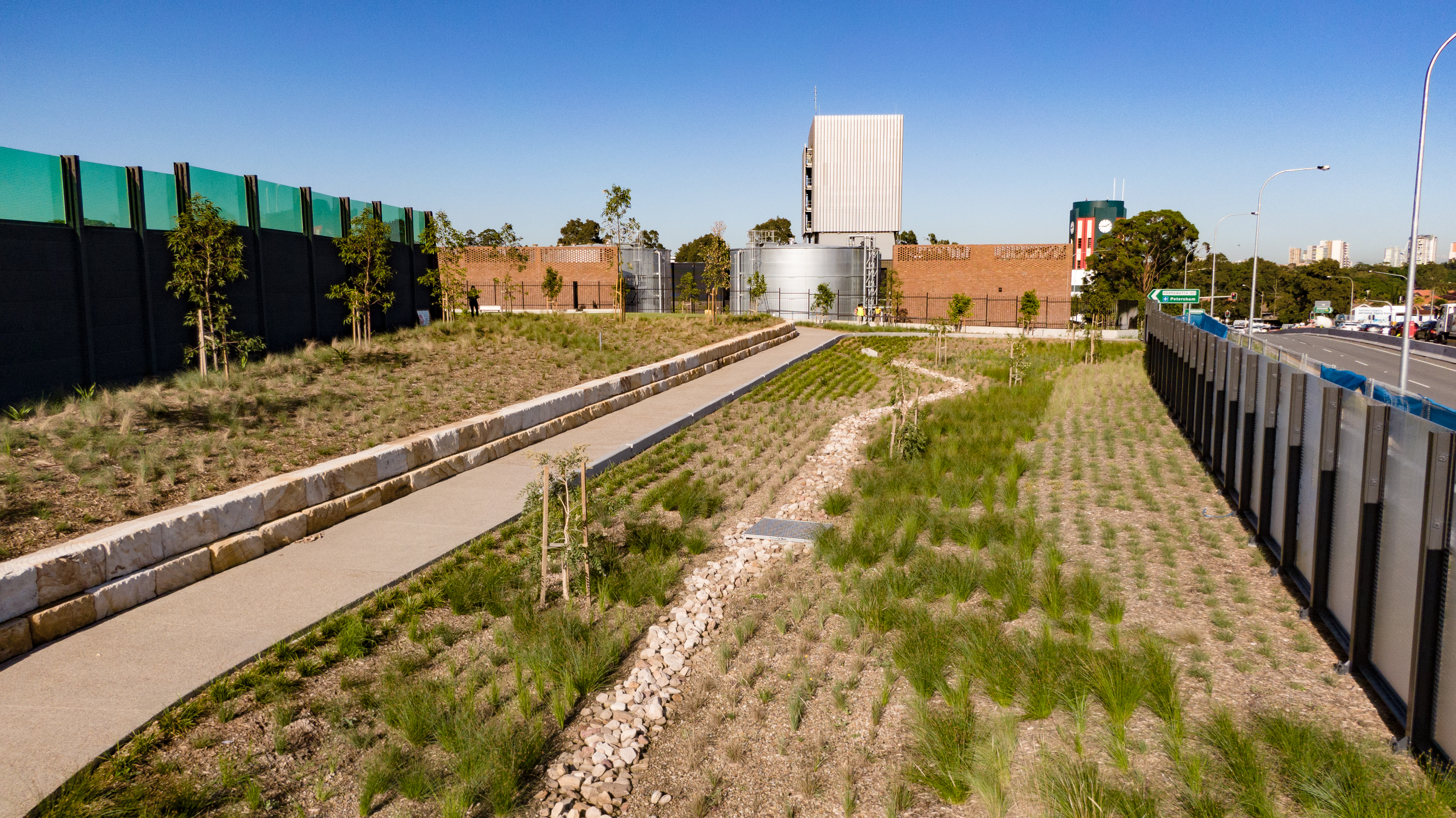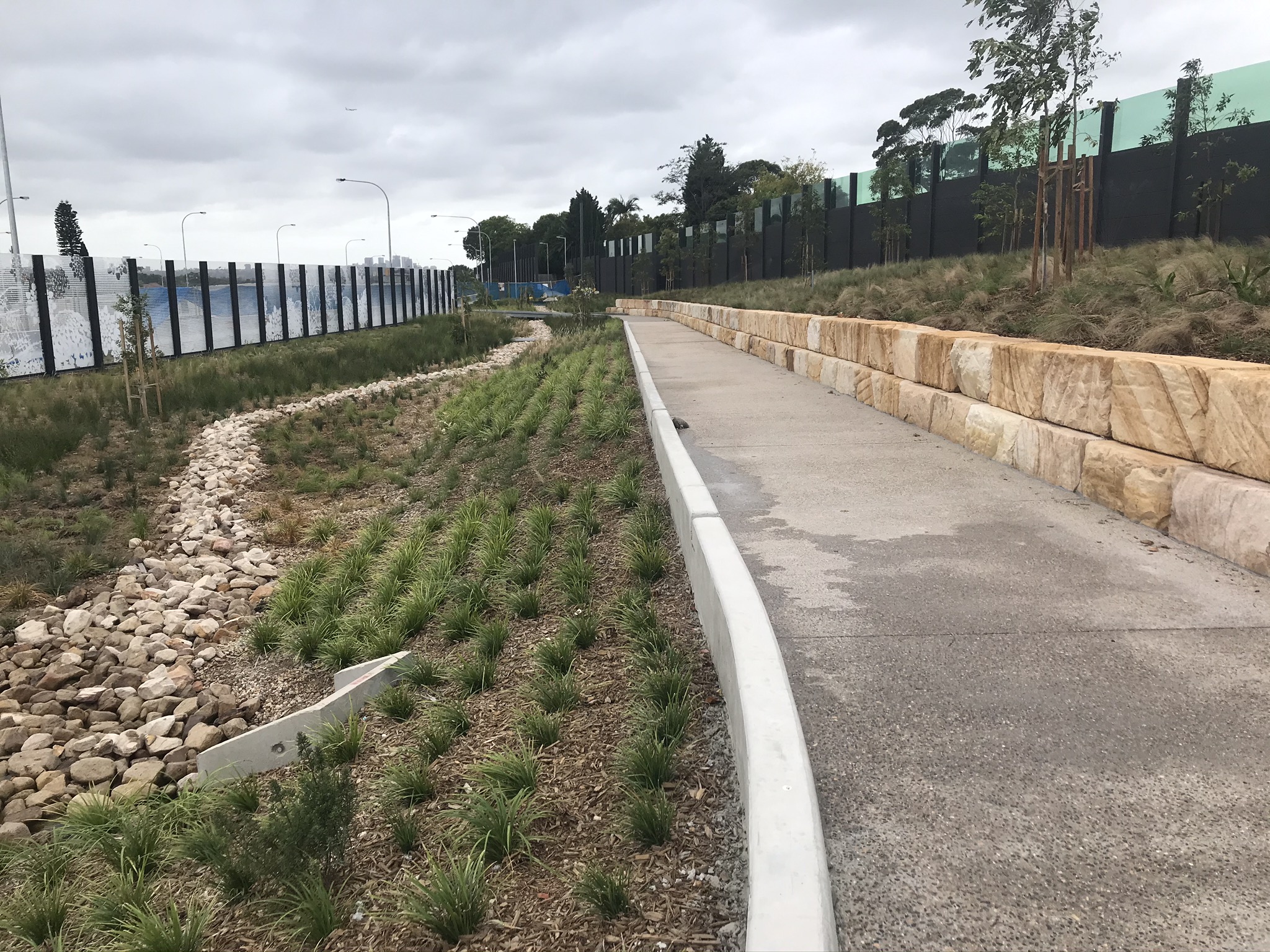 Ismay Reserve is a new, 2.5ha park at Powell's Creek, Homebush. The park features play areas, pedestrian and cycleways, open space areas as well as sports and barbecue facilities. The park was designed and delivered by WestConnex following consultation with Strathfield Council and the Greater Sydney Commission. The park was opened by WestConnex in 2019.
Ismay Reserve creates an enhanced regional park from Underwood Road through to Powell's Creek. Ismay Reserve Legacy Project is a linear park which incorporates M4 Motorway land, residual land and existing council parks to provide increased connectivity and accessibility for users in the area. The park includes areas of open space, active play areas, new pedestrian pathways, landscaping and streetscape improvements.
The park was delivered in collaboration with Strathfield Council and the Greater Sydney Commission.
Features of the new park
The Ismay Reserve Legacy Project provides the following key features:
A large park which provides more than 6 acres (or 24,536m2) of open space.
a series of interconnected parks along the Project's north boundary
pedestrian and cyclist connections with more than 1,000m of new walking circuits
a children's playground
exercise stations
a futsal court
barbecue facilities
two all-weather ping pong tables
an amenities block
a variety of open grass park areas for sitting, playing and picnicking
new landscaping throughout the park
formal new park entries at Parramatta Road, Allen Street, Ismay Avenue, Underwood Road and Powell Street.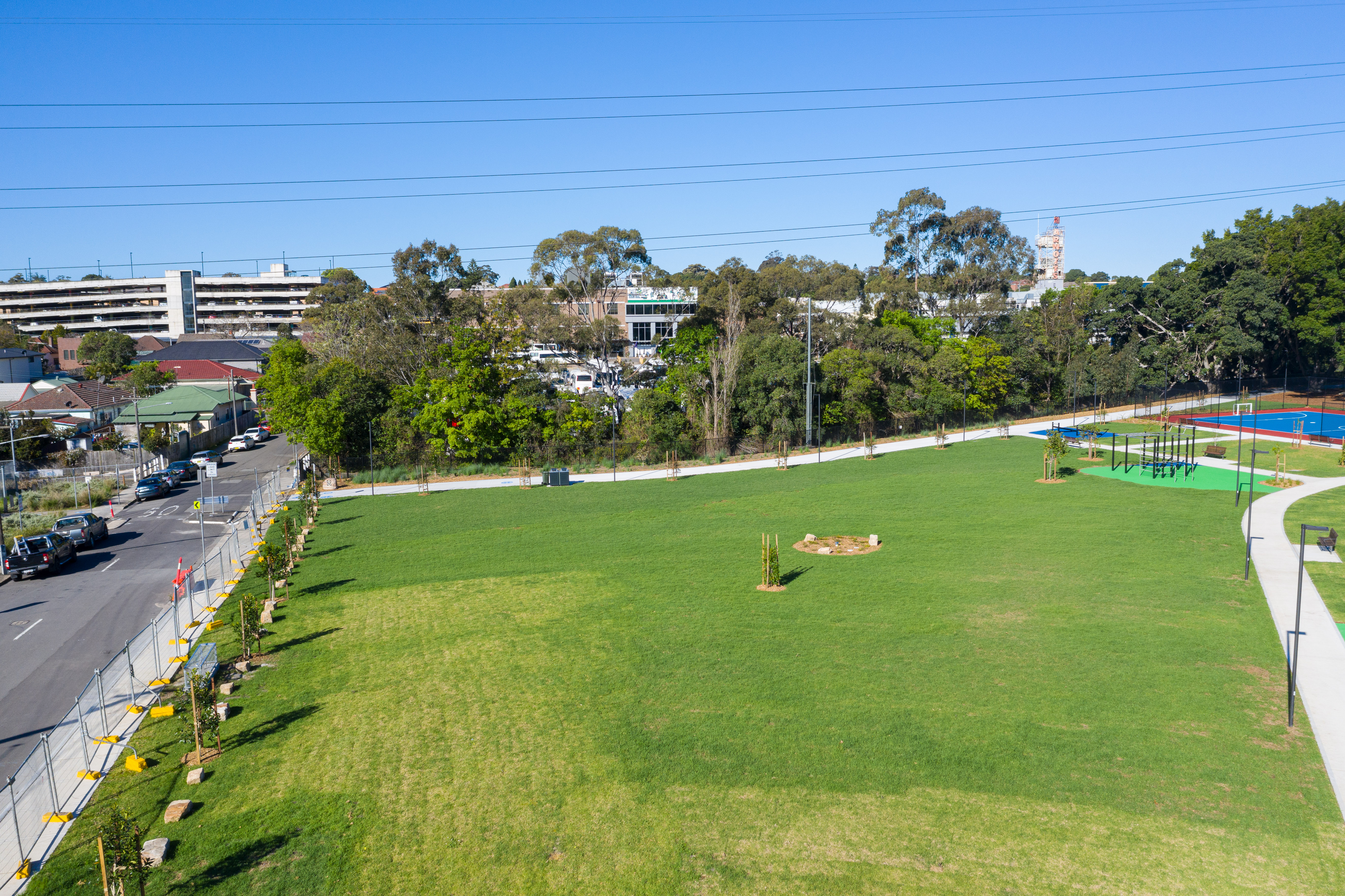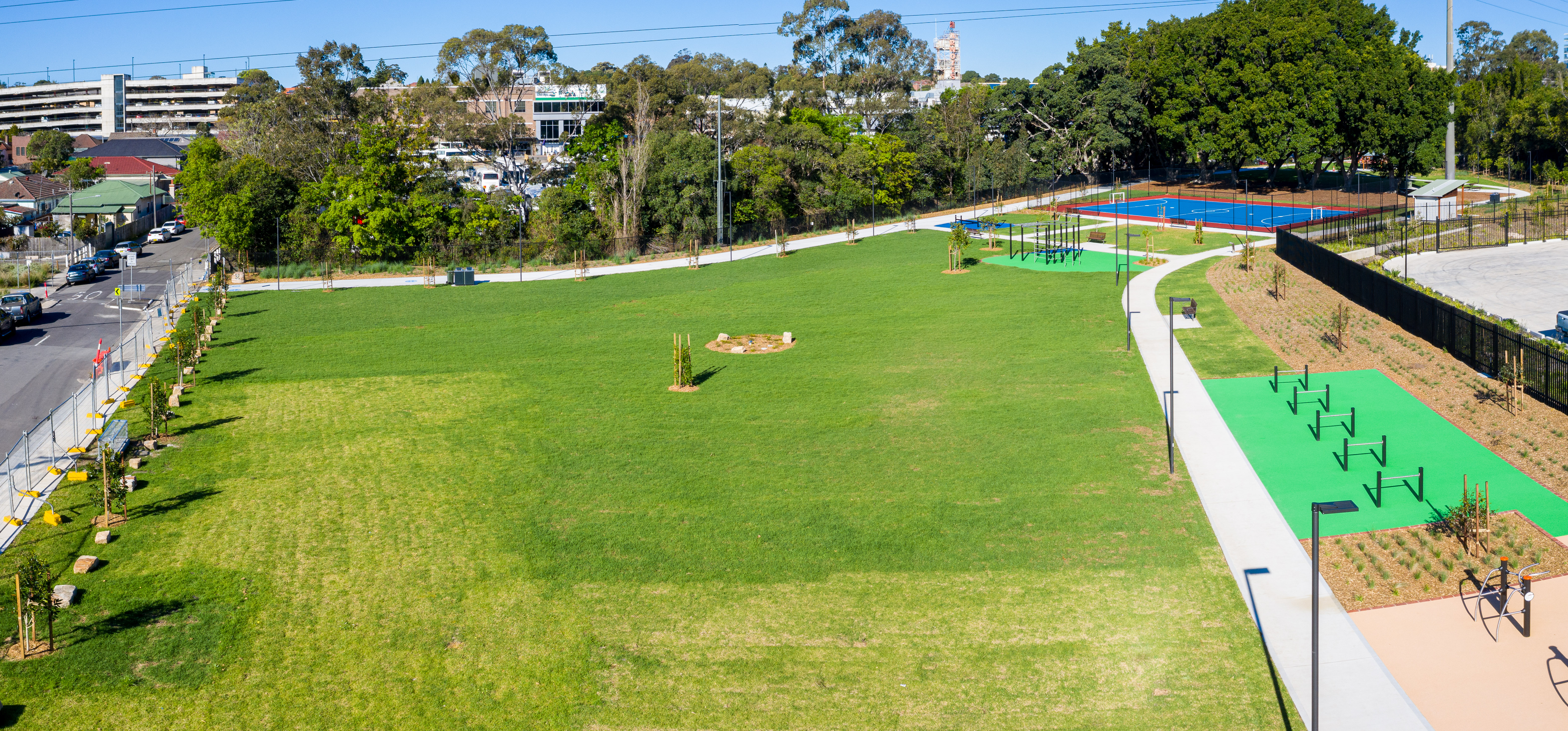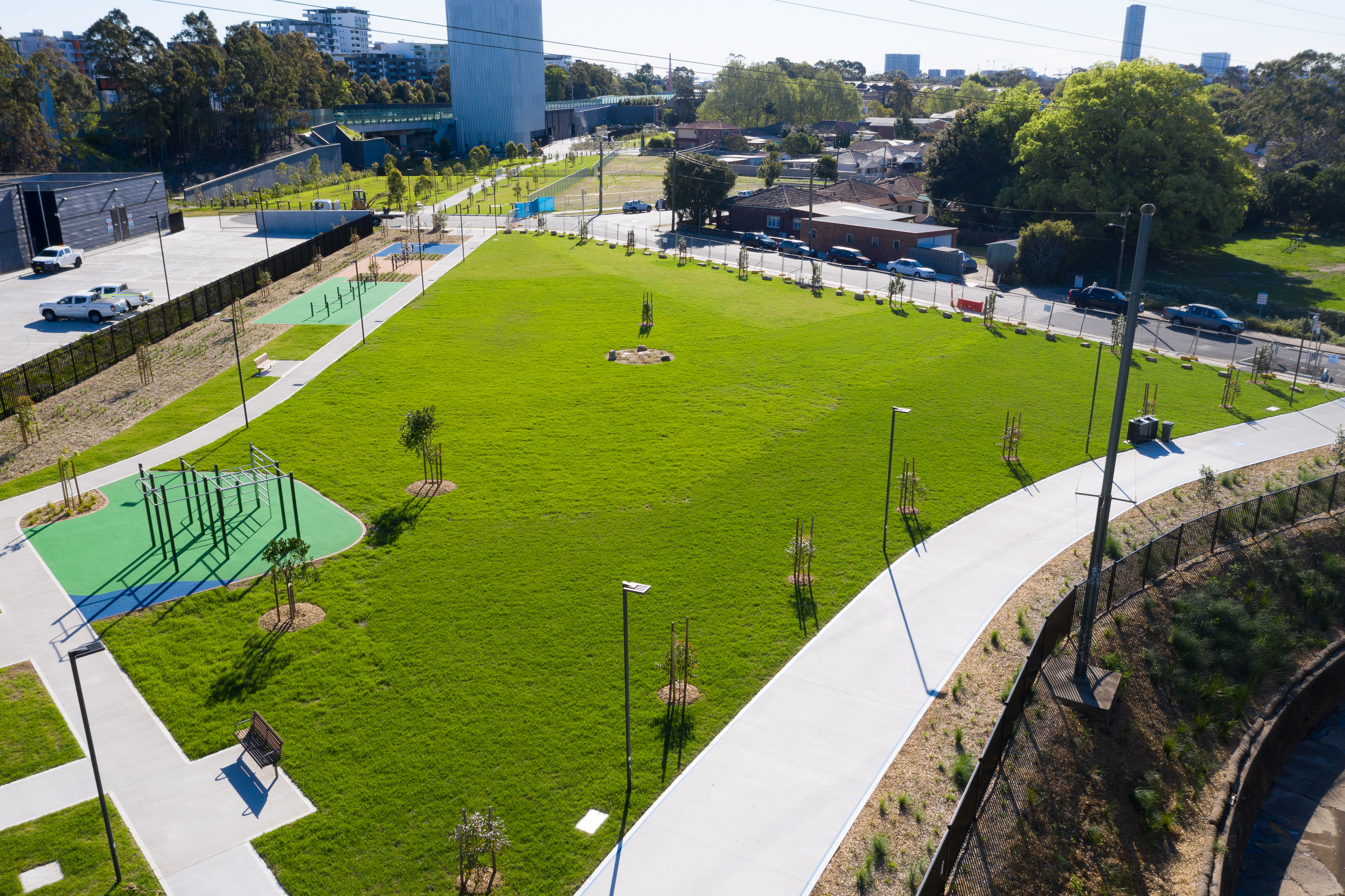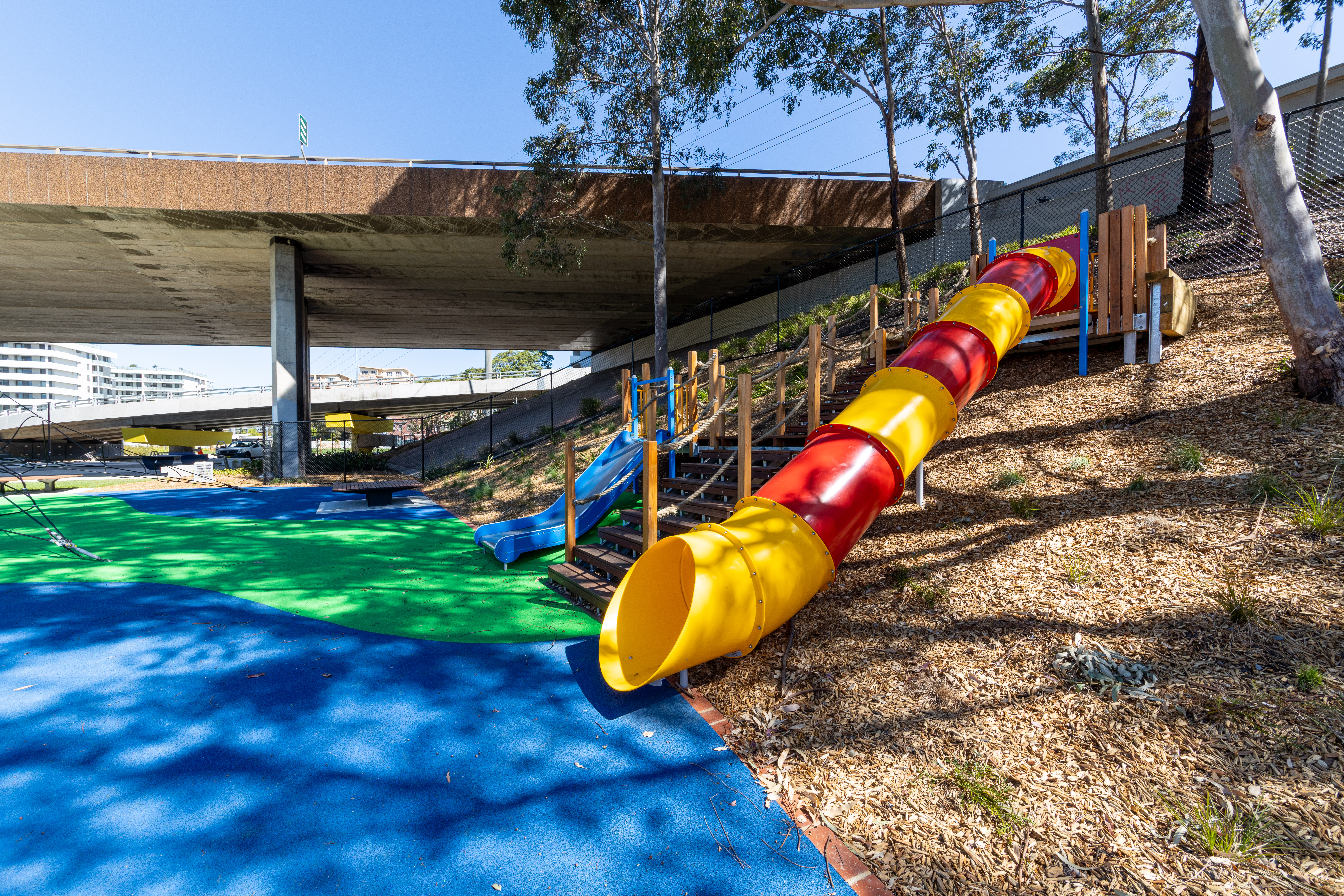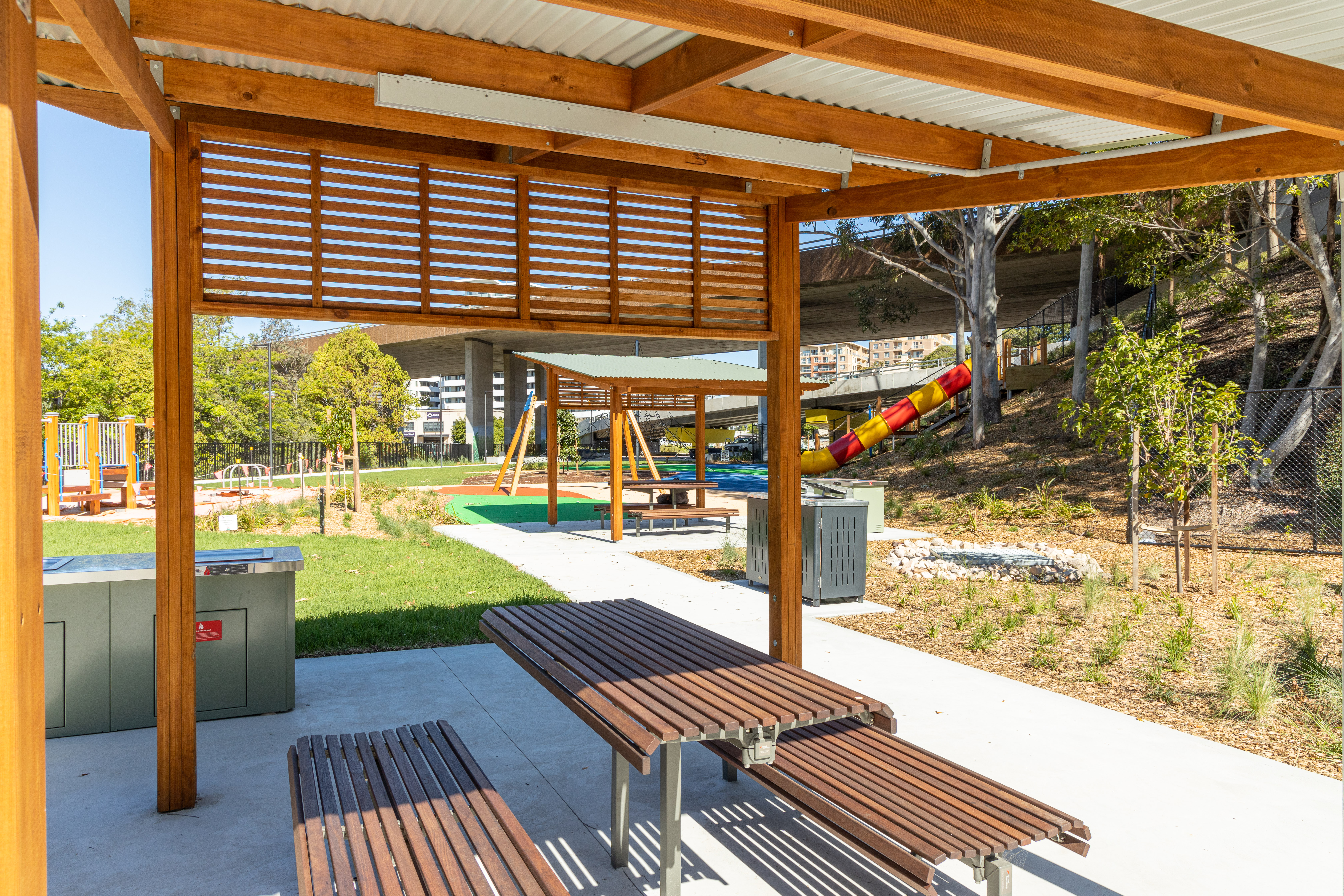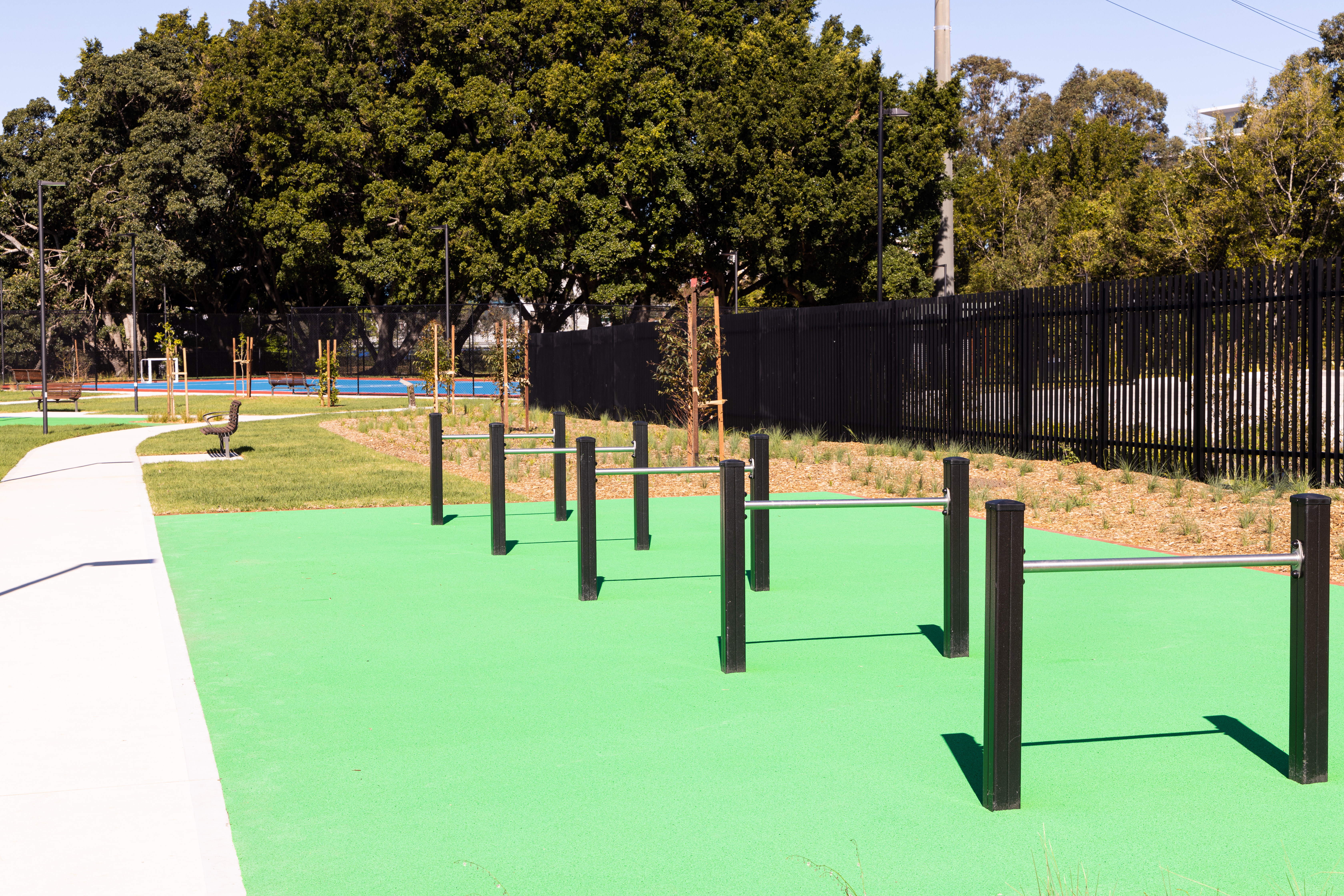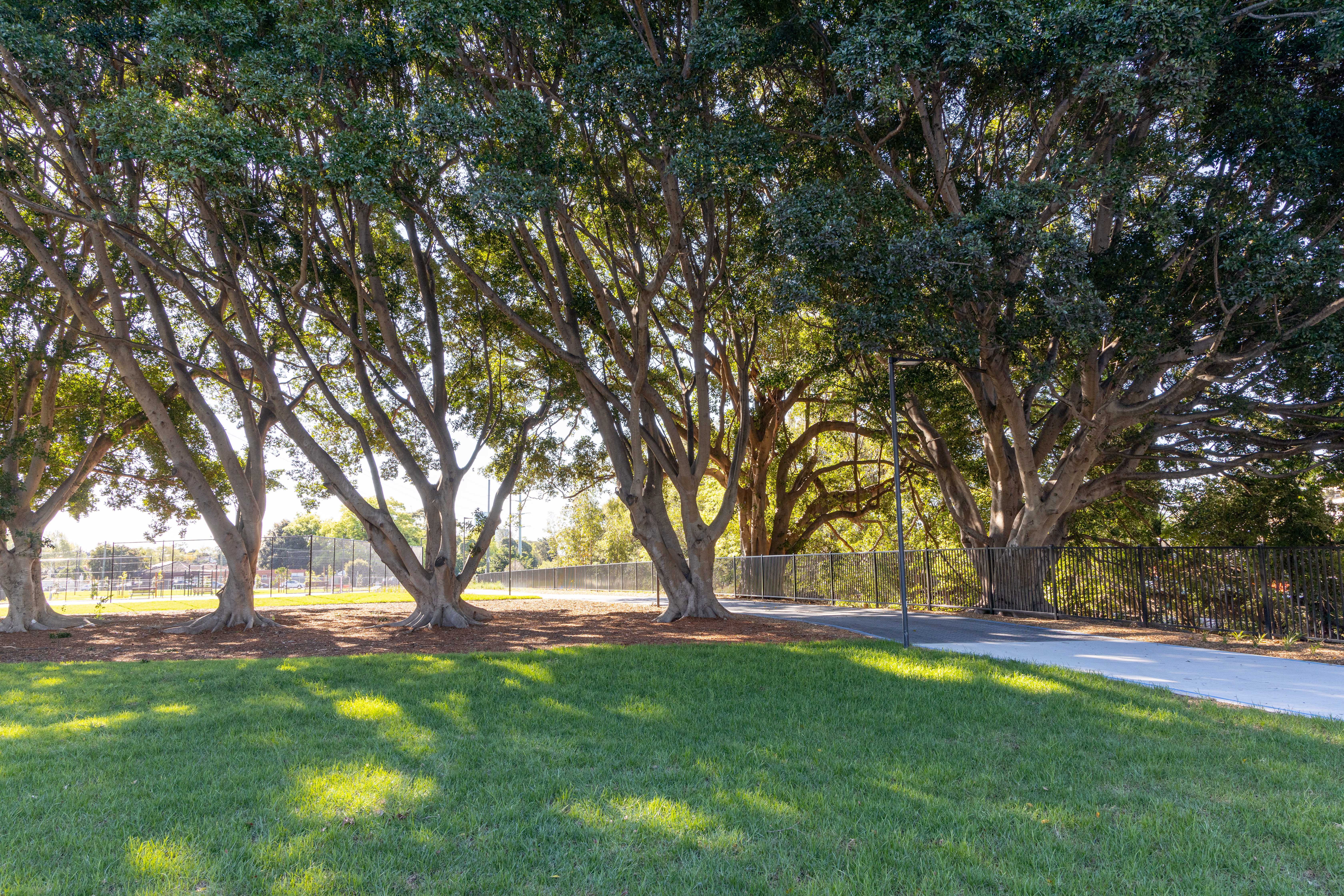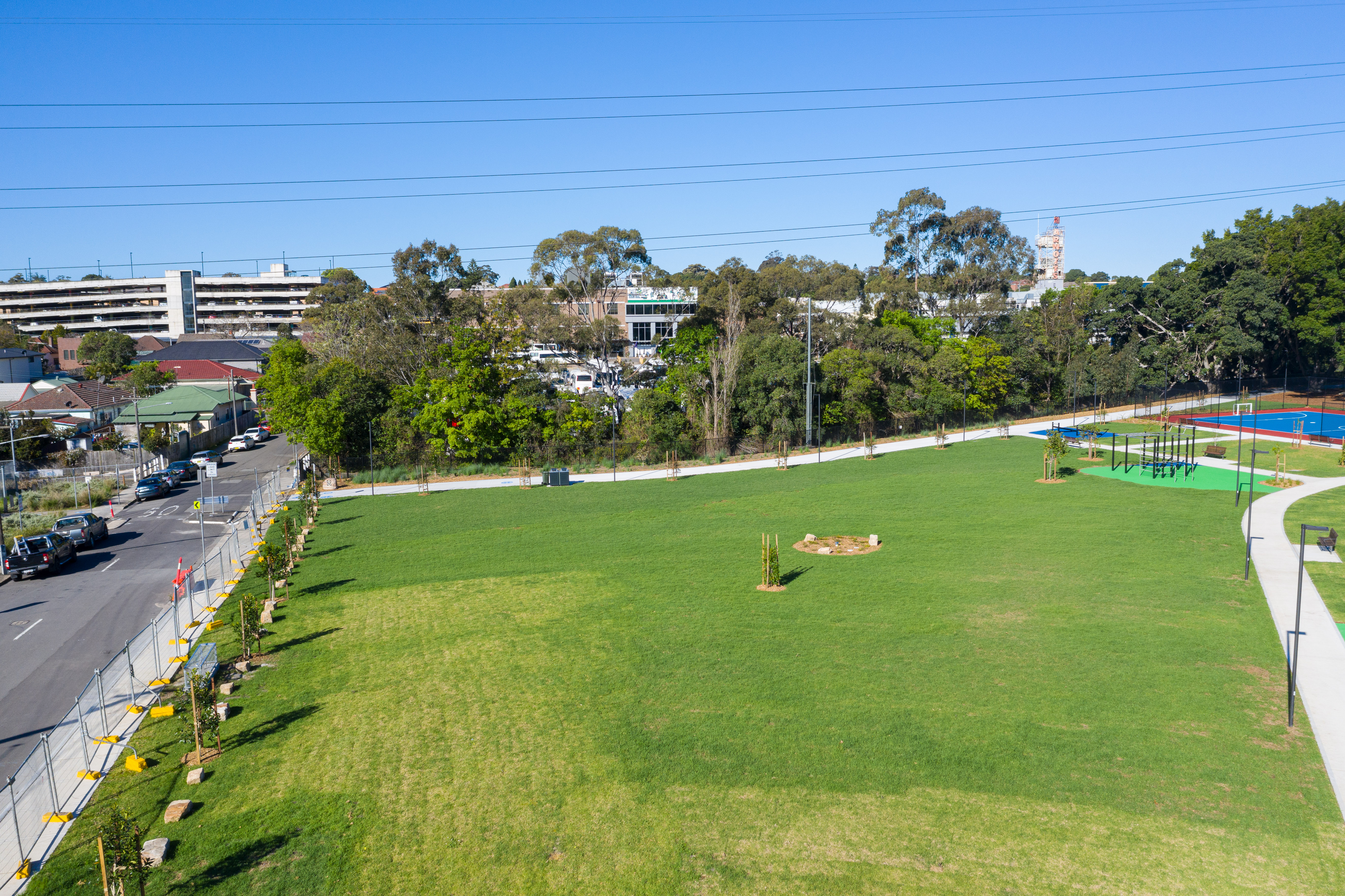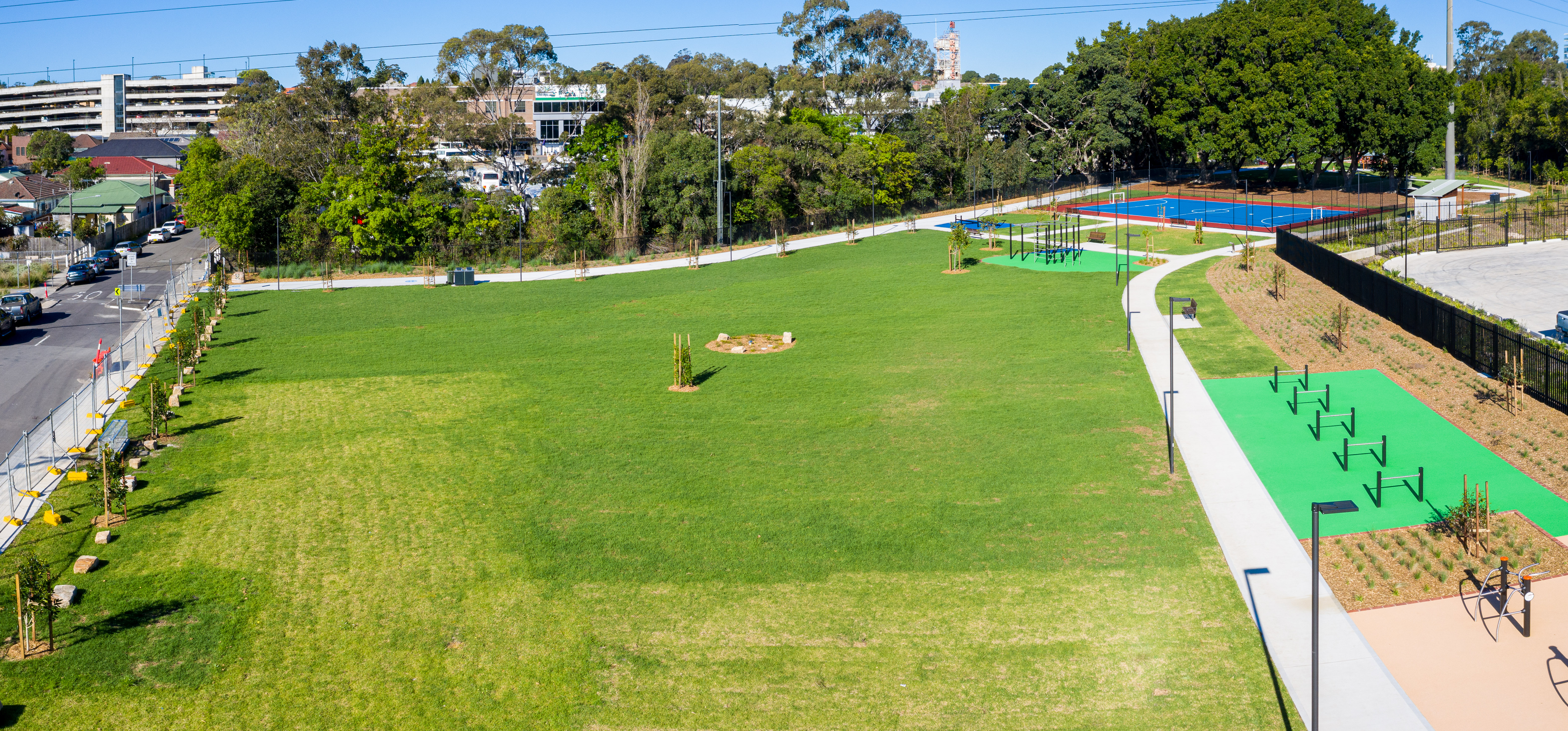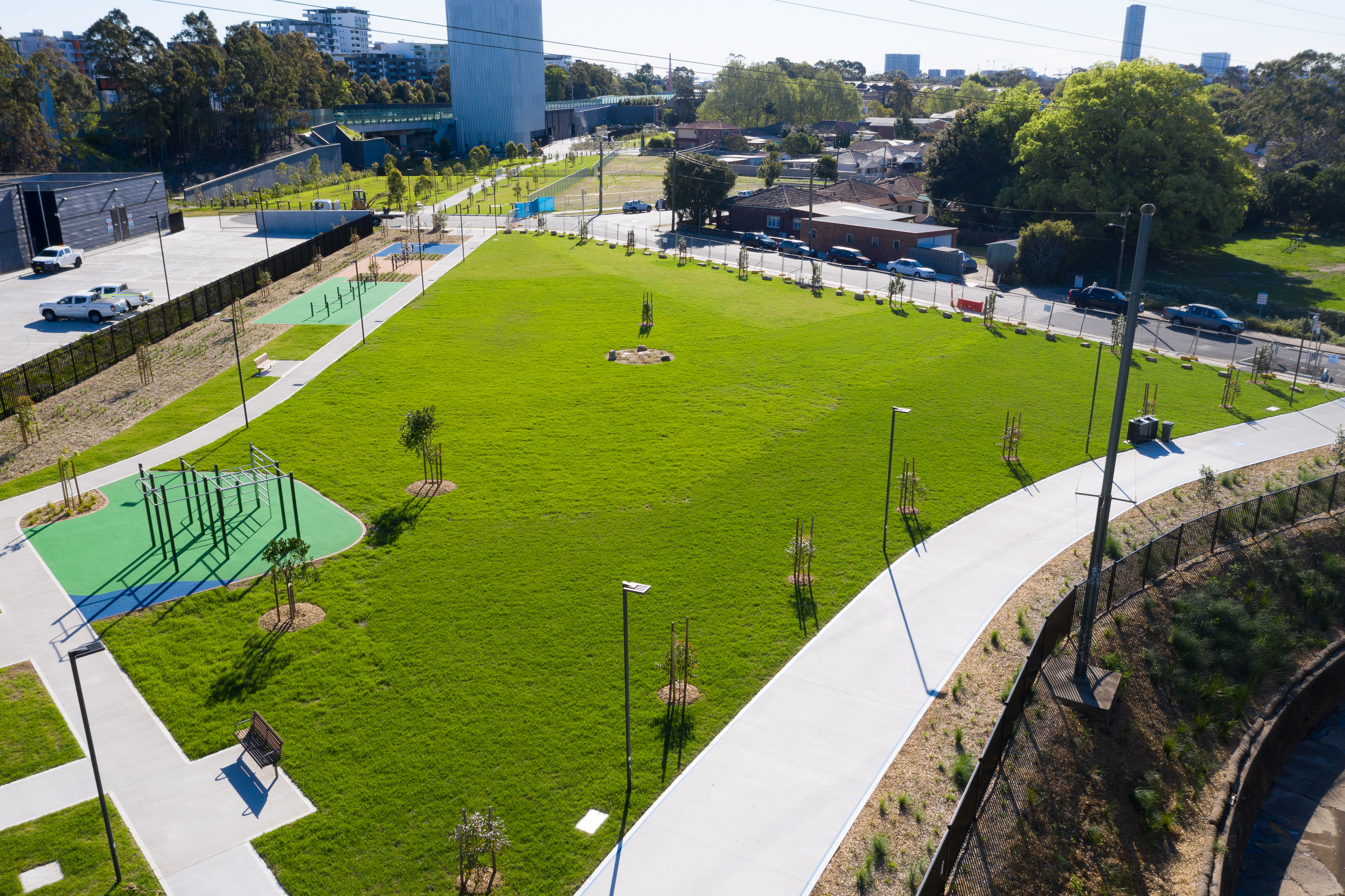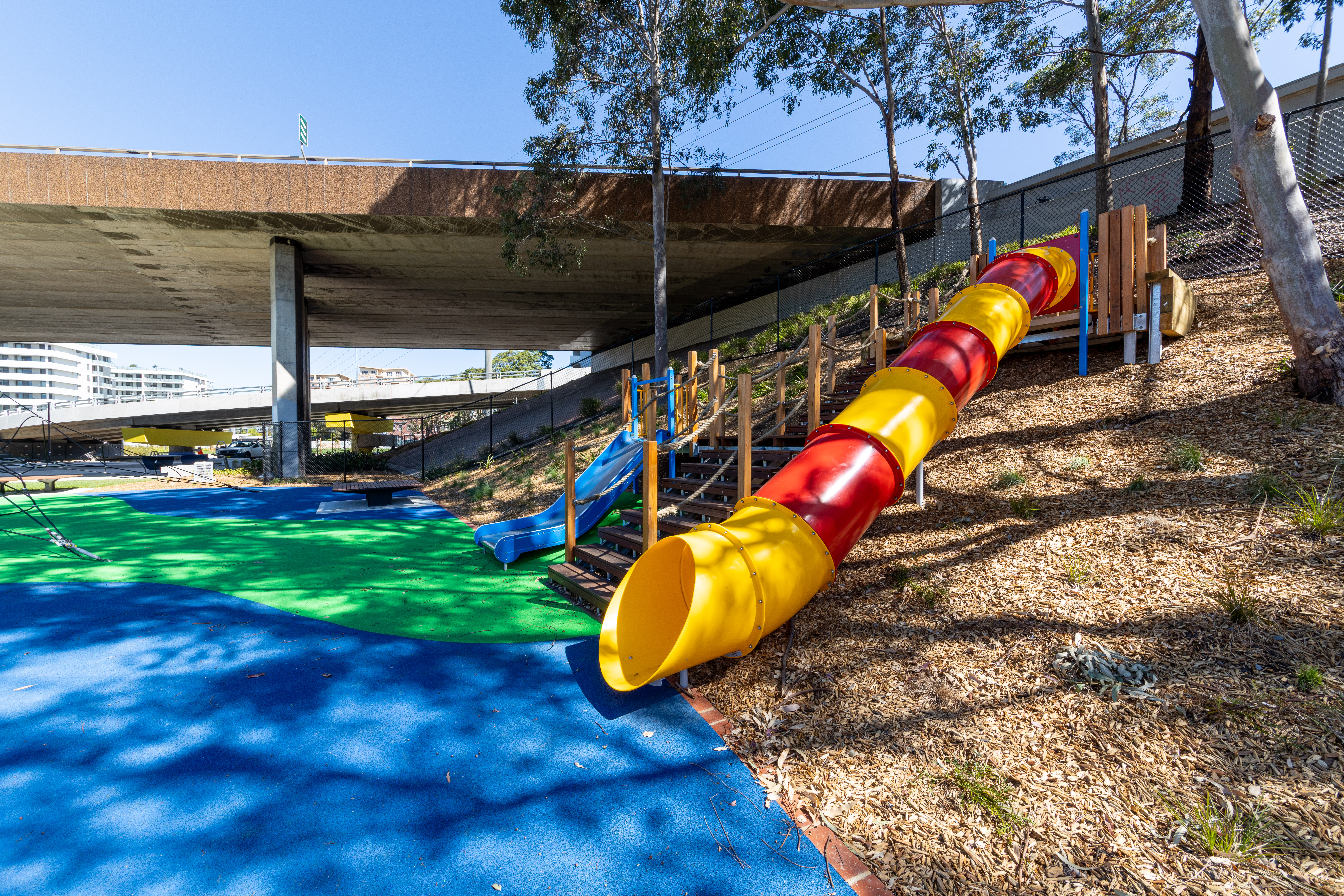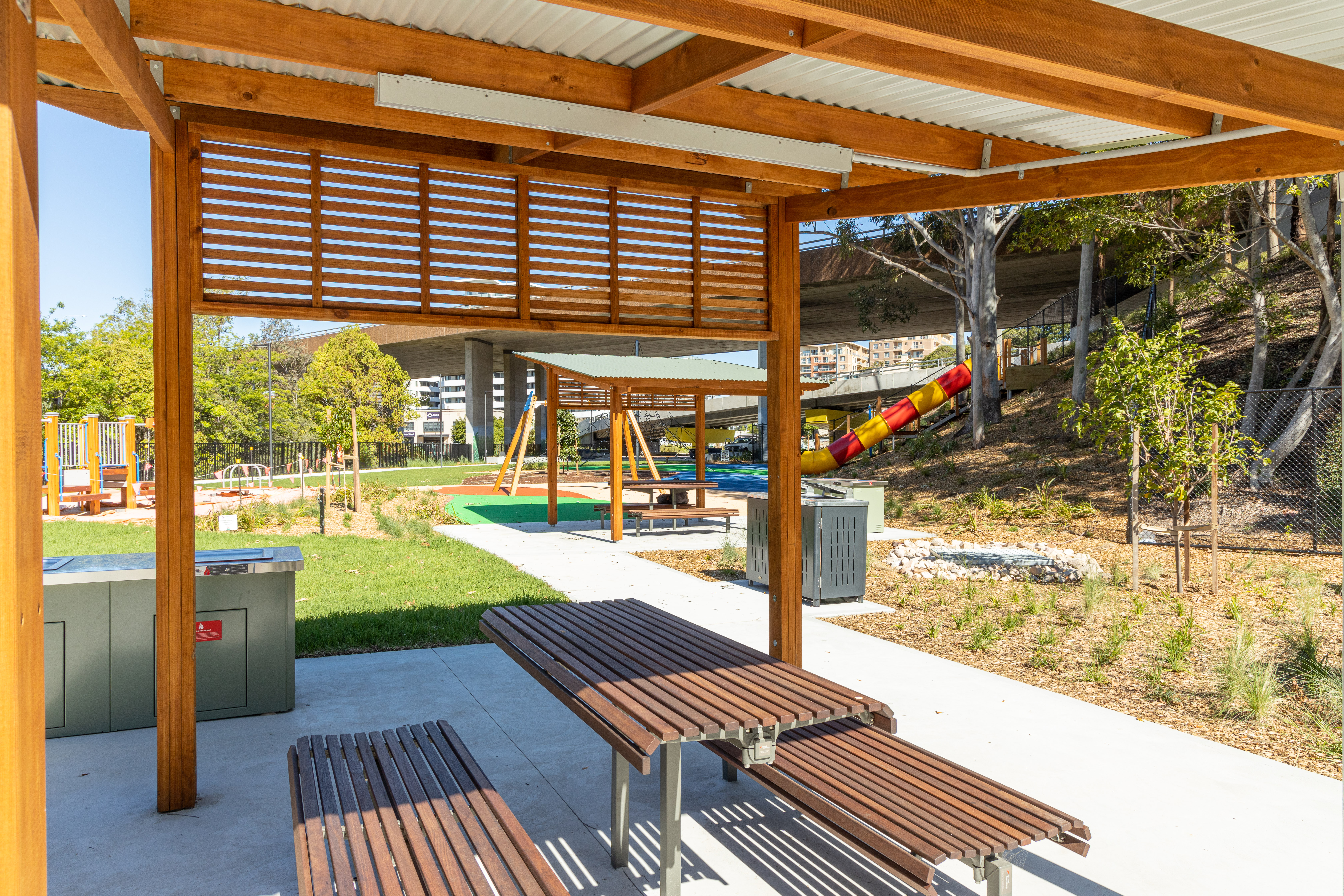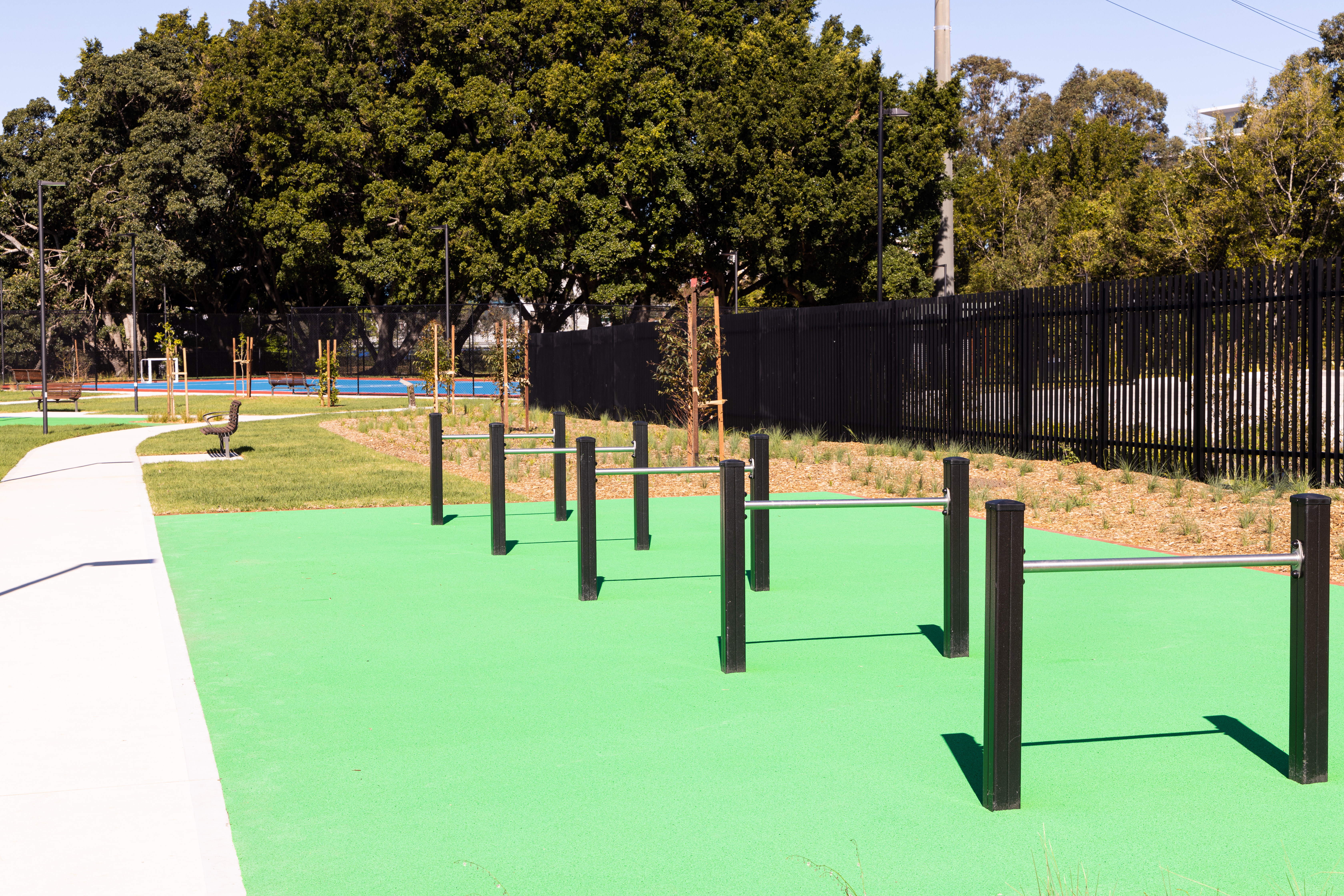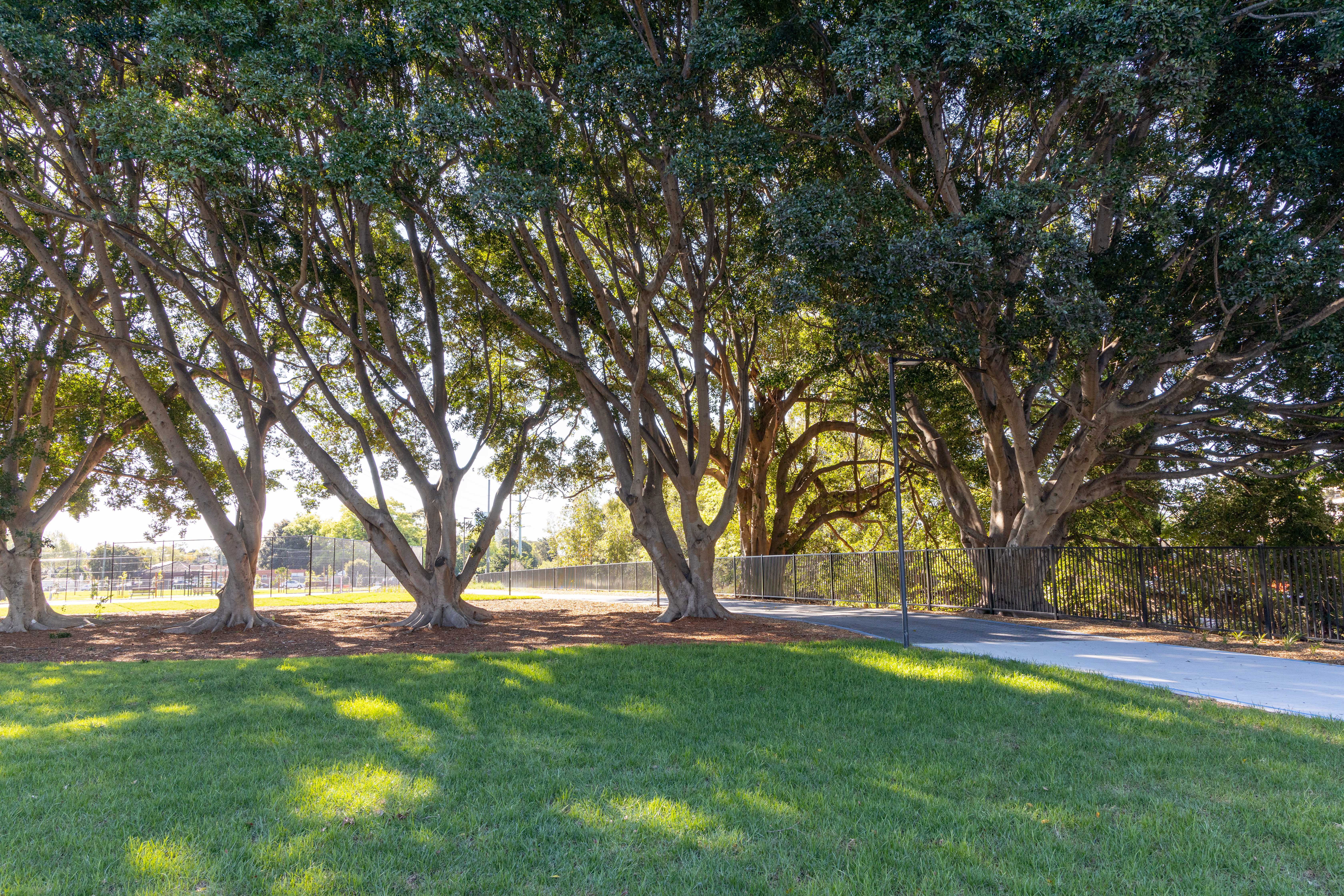 The M5 Linear Park is being upgraded as part of works for the M8, and is now open. The construction of the M8 at Kingsgrove and Beverly Hills has presented the opportunity to rejuvenate open spaces from King Georges Road Interchange to Bexley Road.
The overwhelming desire from community and Councils during consultation throughout 2016-2017 focused on the delivery of informal, passive and low-key active recreation opportunities to enhance active uses and the recreational value of the park.
The park features active transport links, public art and new playground and fitness equipment. To enhance the corridor's usability and attractiveness as a place to come and visit, an active and passive recreational concept for the M5 Linear Park has been developed. The park will also be activated by giving it a stronger identity with wayfinding signage and public art along its length.
A fitness loop concept has been developed in consultation with local Councils to link the disjointed spaces within the corridor to create longer, more connected journeys. The concept focuses on pedestrian use of the Park as cyclists will more naturally use the full extent of the corridor.
Five local hubs have been identified within the park corridor which will have a focus on active plus passive recreation.
The hubs are linked by the loop path and will provide attractive destinations to visit at the following locations:
Tallawalla Street Reserve
Beverly Grove Park
Forrester Reserve
Kingsbury Reserve
Bexley Road
Smaller hubs and passive recreation areas have been added in the western part of the Park where high activity is not considered appropriate.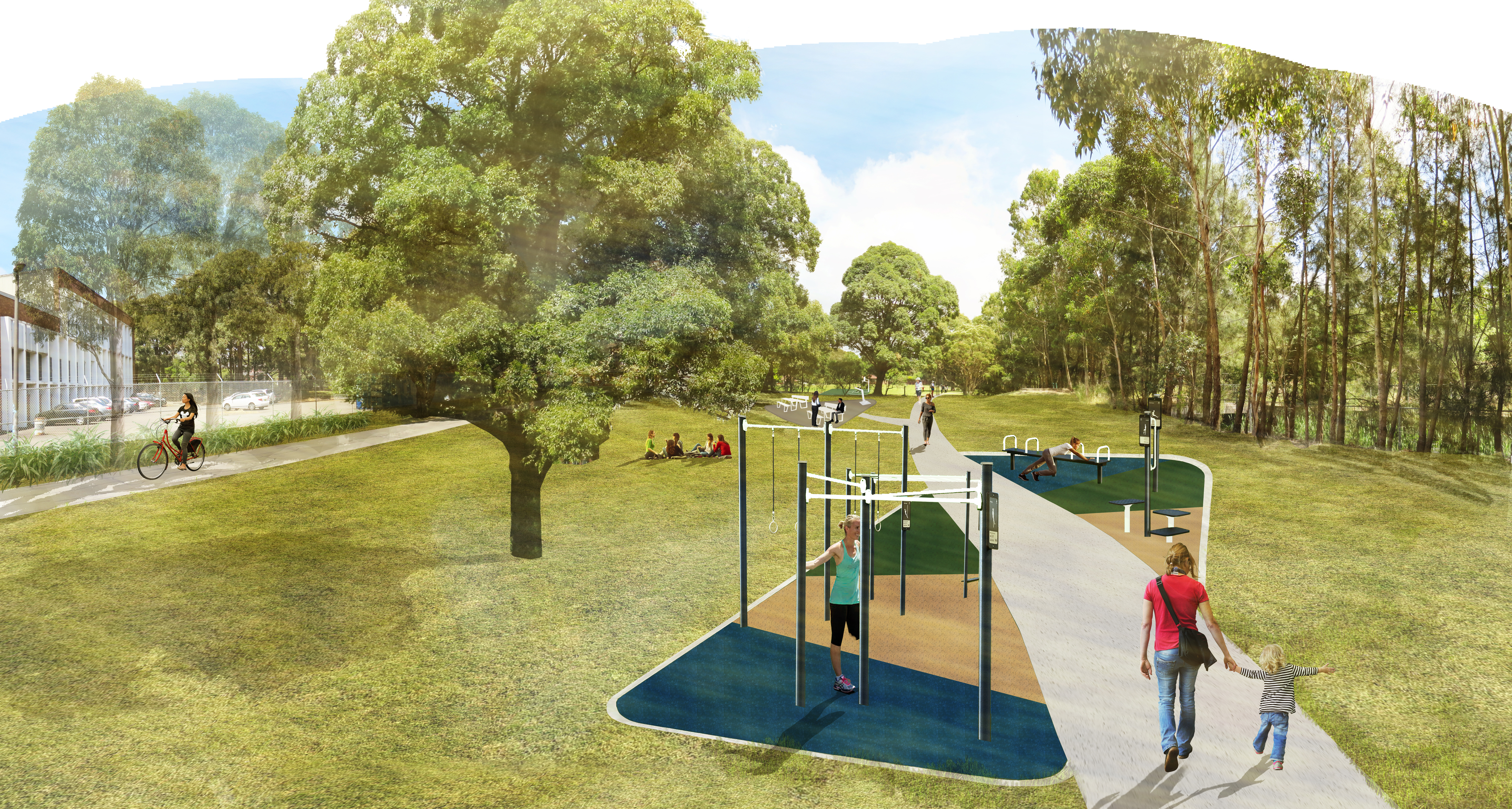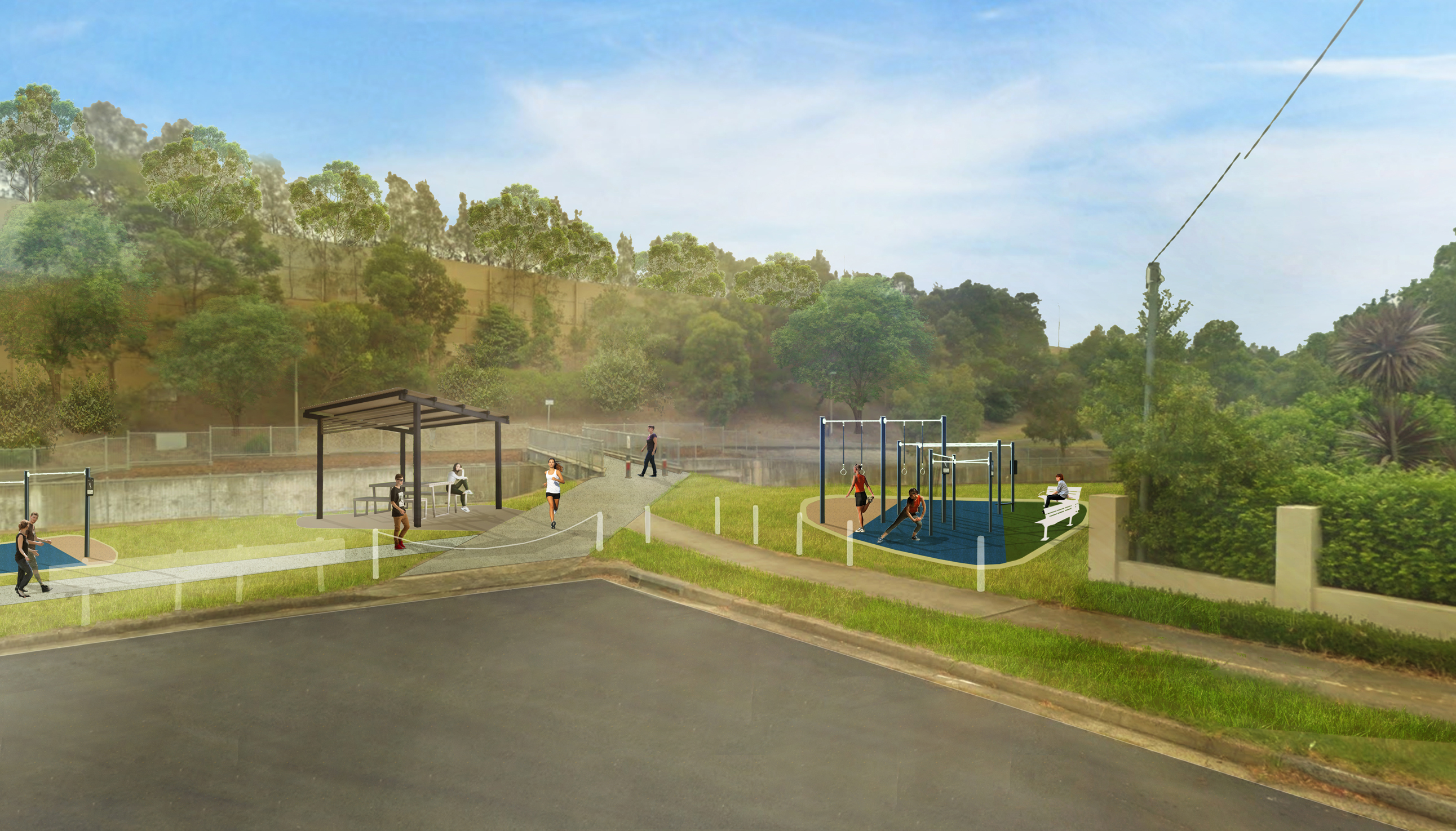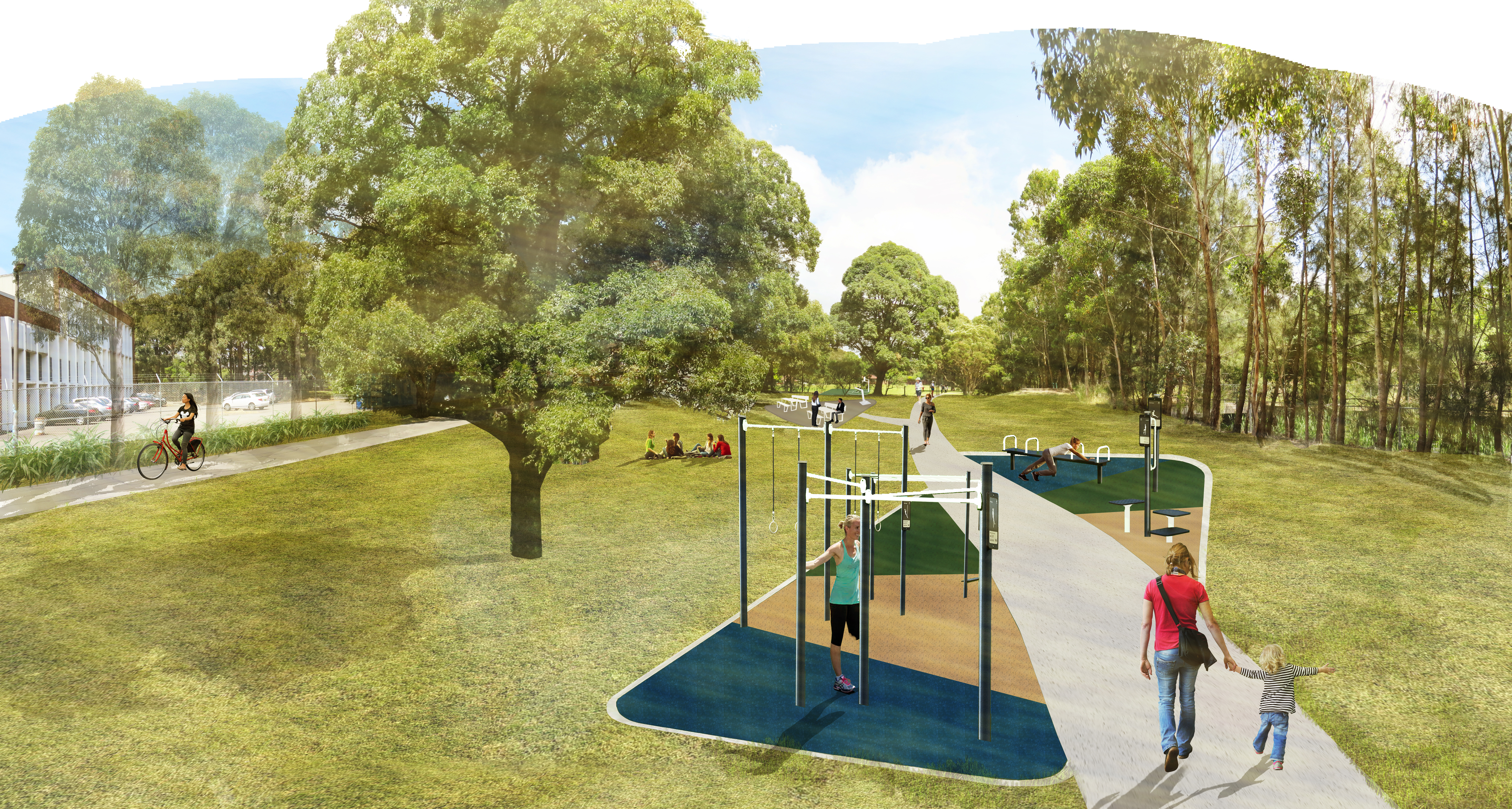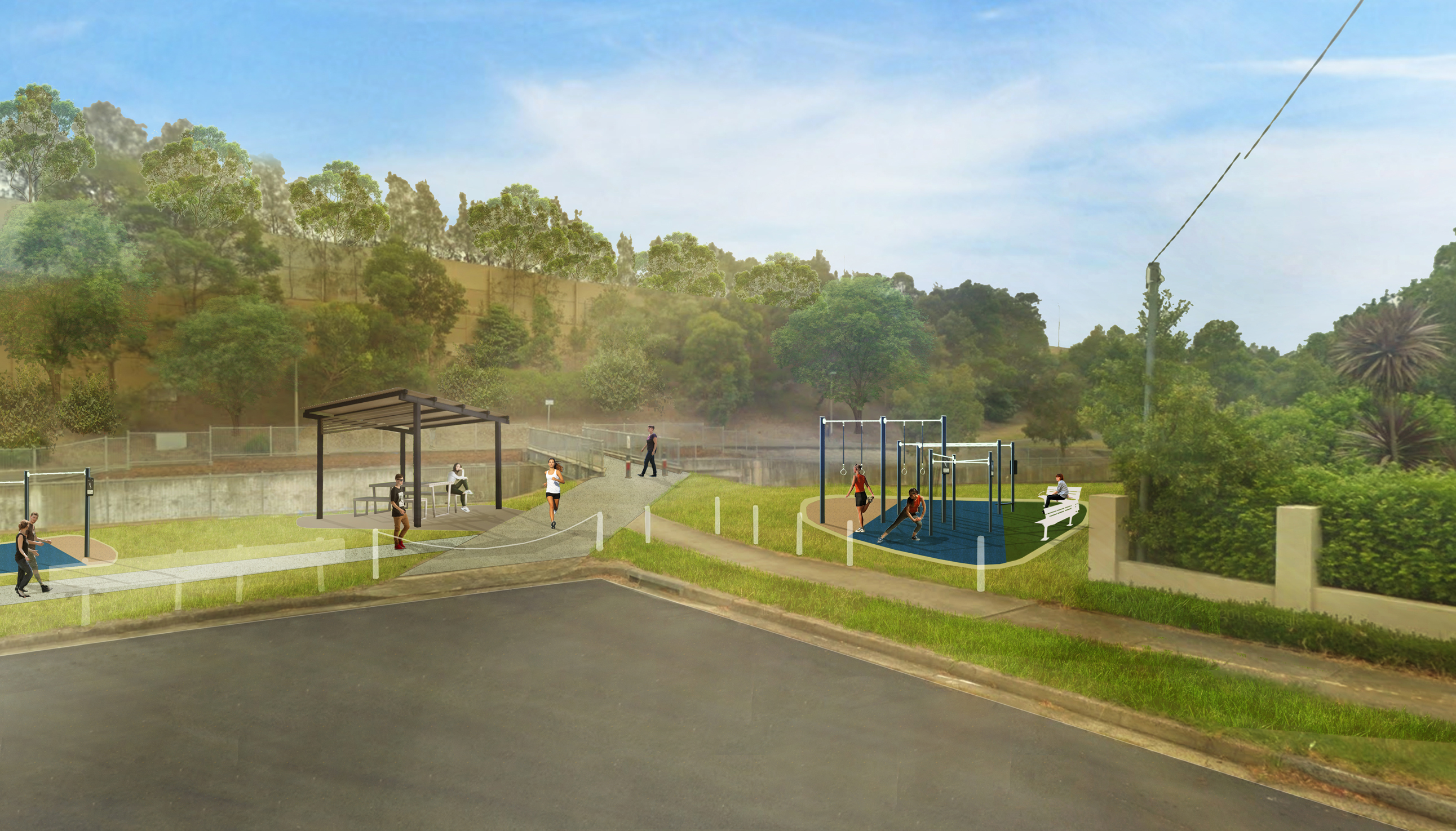 Construction of the M8 has been the catalyst for the renewal and reuse of one of Sydney's most contaminated sites, the former Alexandria landfill opposite Sydney Park at St Peters.
The former rubbish tip has undergone extensive remediation work in preparation for the construction of the St Peters Interchange. The Interchange includes more than 6.5 hectares of new green space featuring more than than 600,000 trees, shrubs and bushes. St Peters Interchange has provided publicly accessible green space to community for the first time in decades which also features public art works from the Canal to Creek program.
St Peters Interchange also features active transport links, with a shared cycle and pedestrian path linking Canal Road and Campbell Road, as well as connections through future projects. This forms part of 23km of active transport links being delivered through WestConnex projects.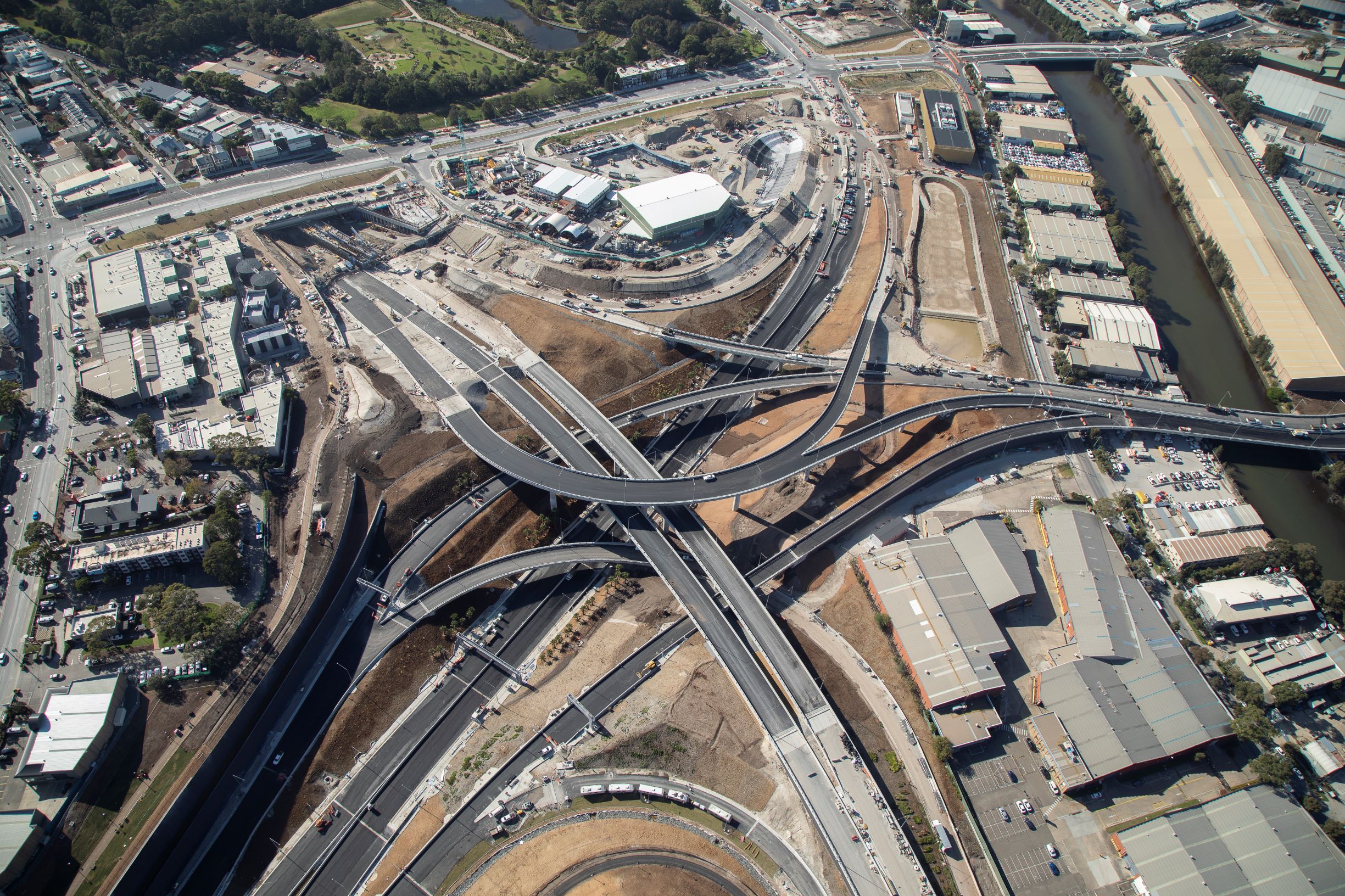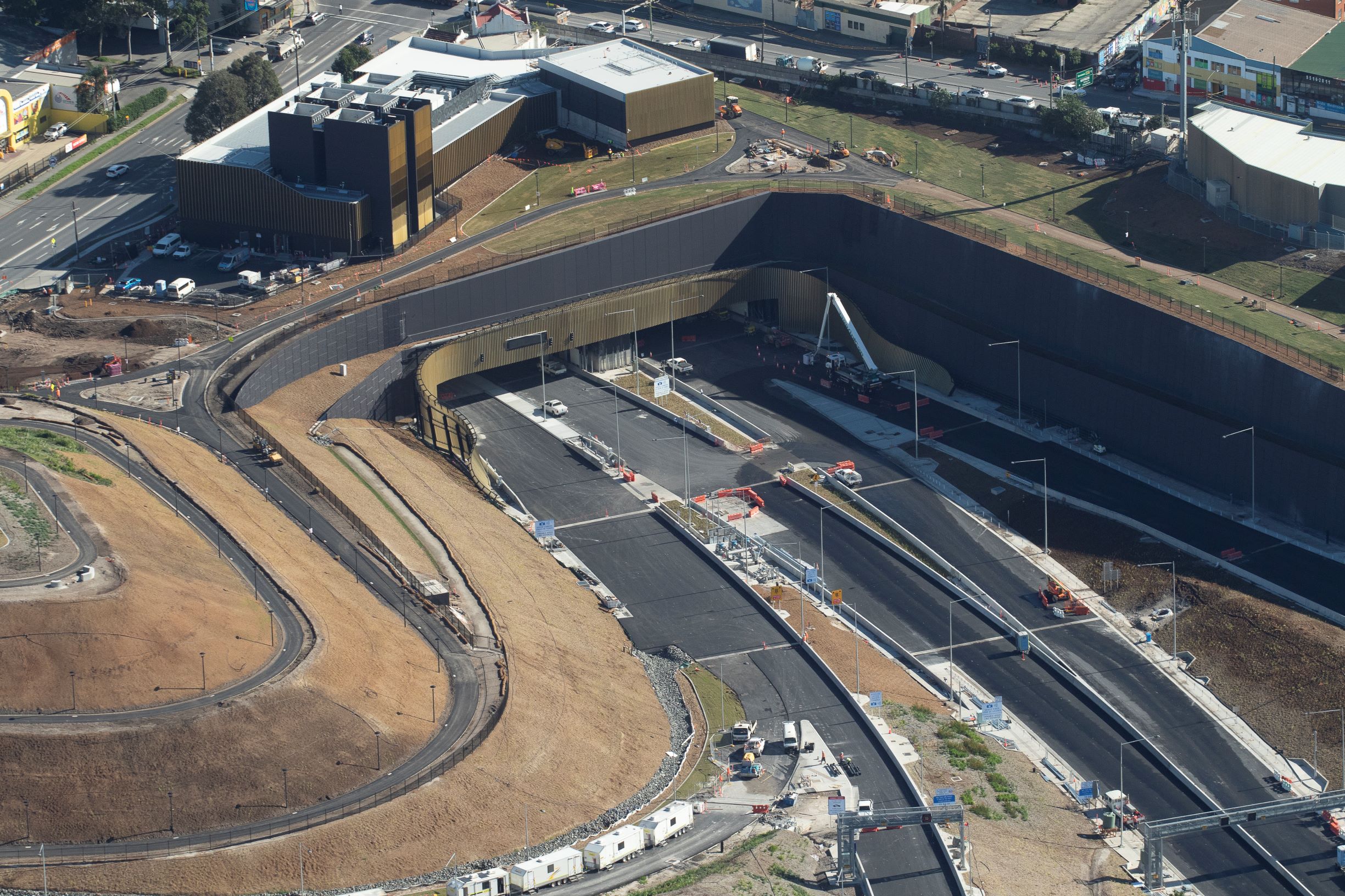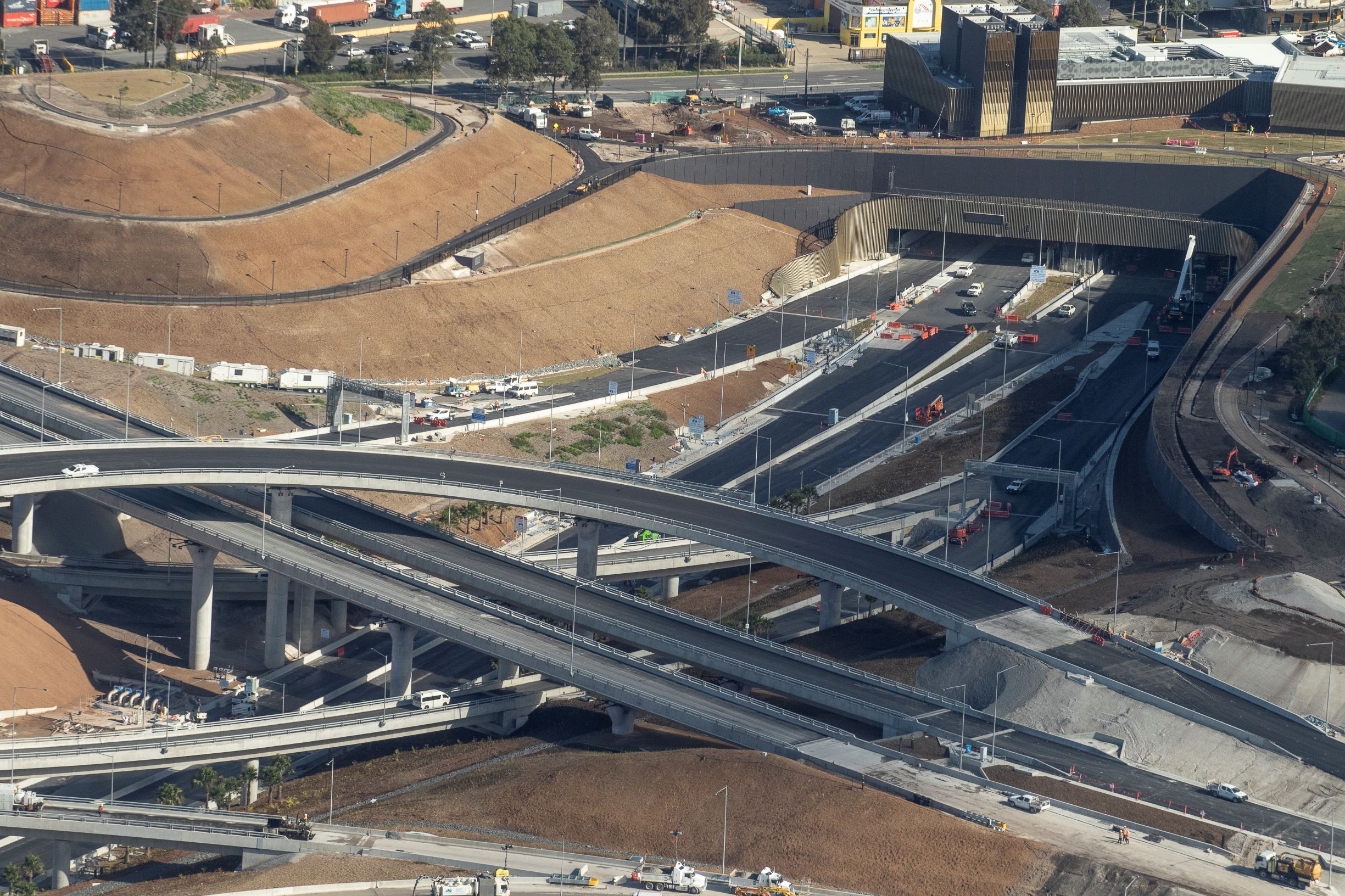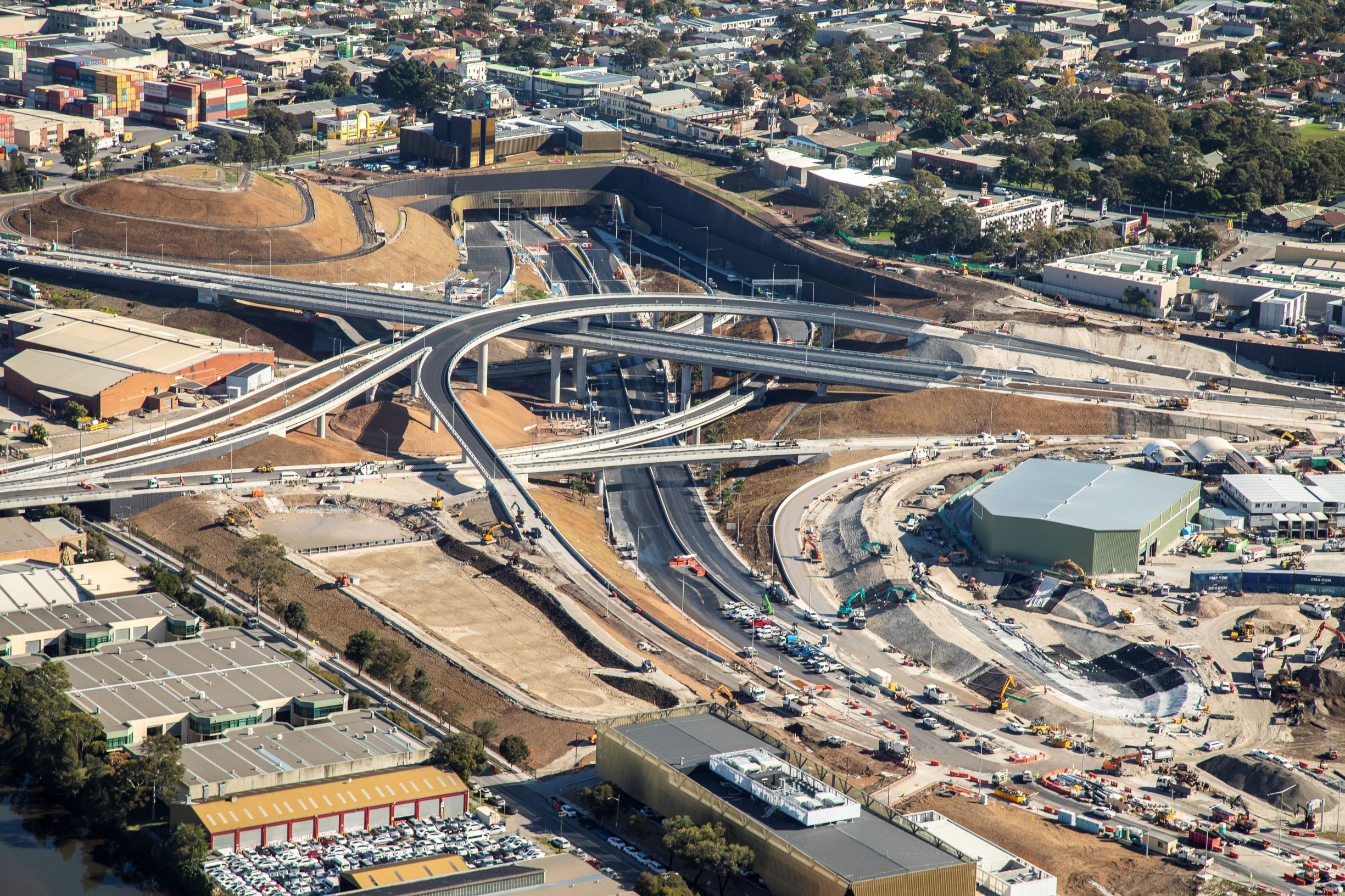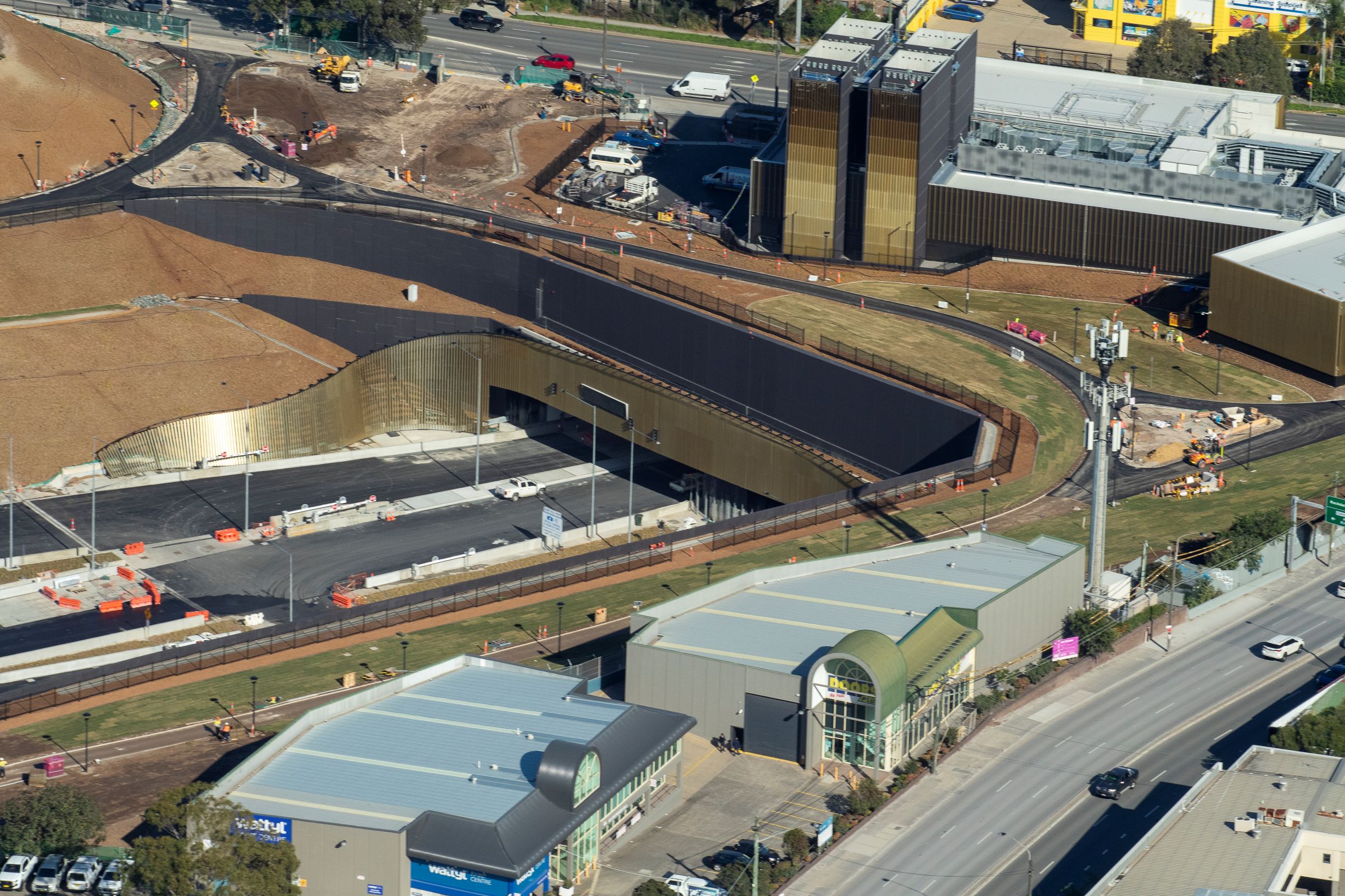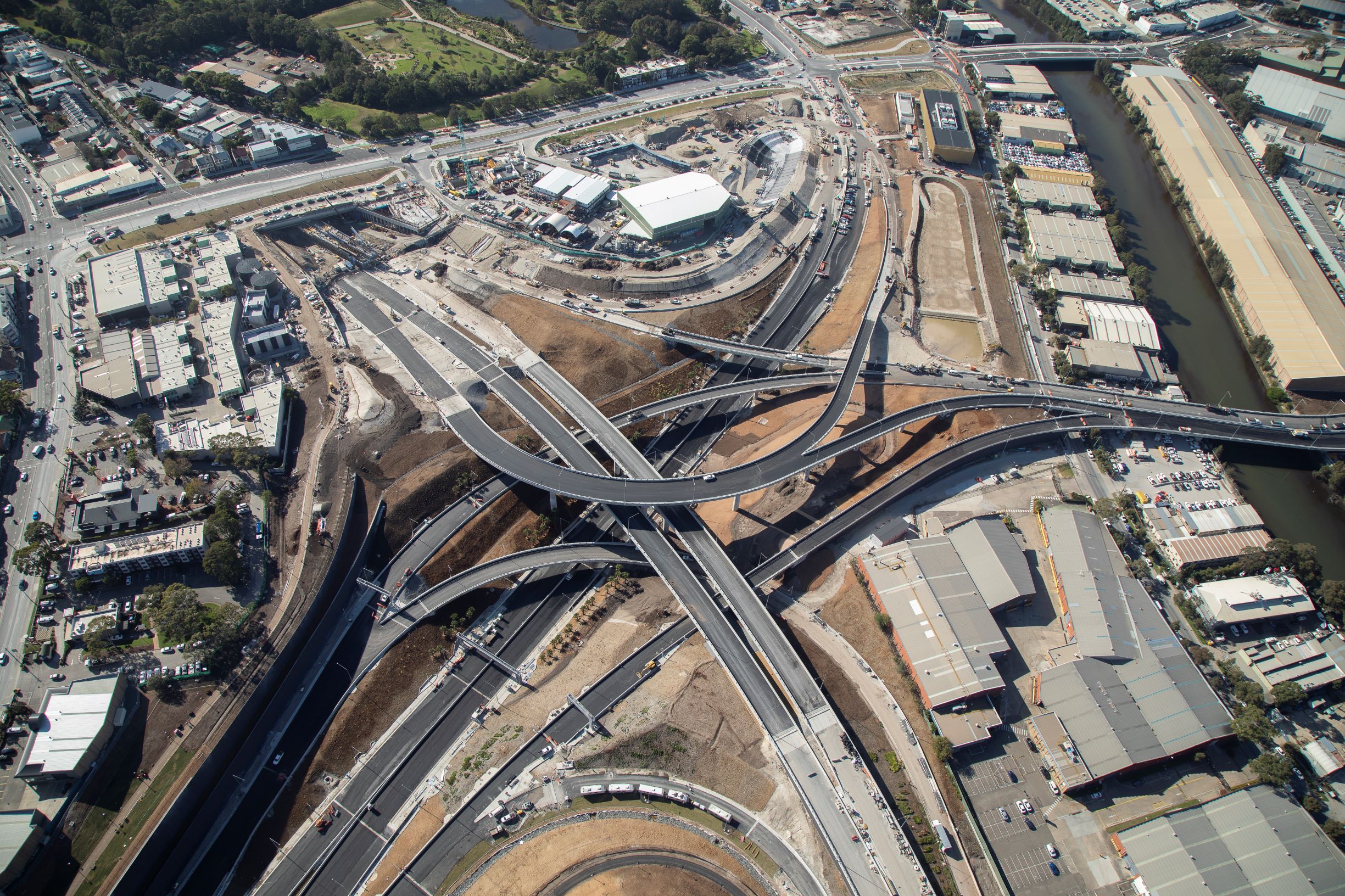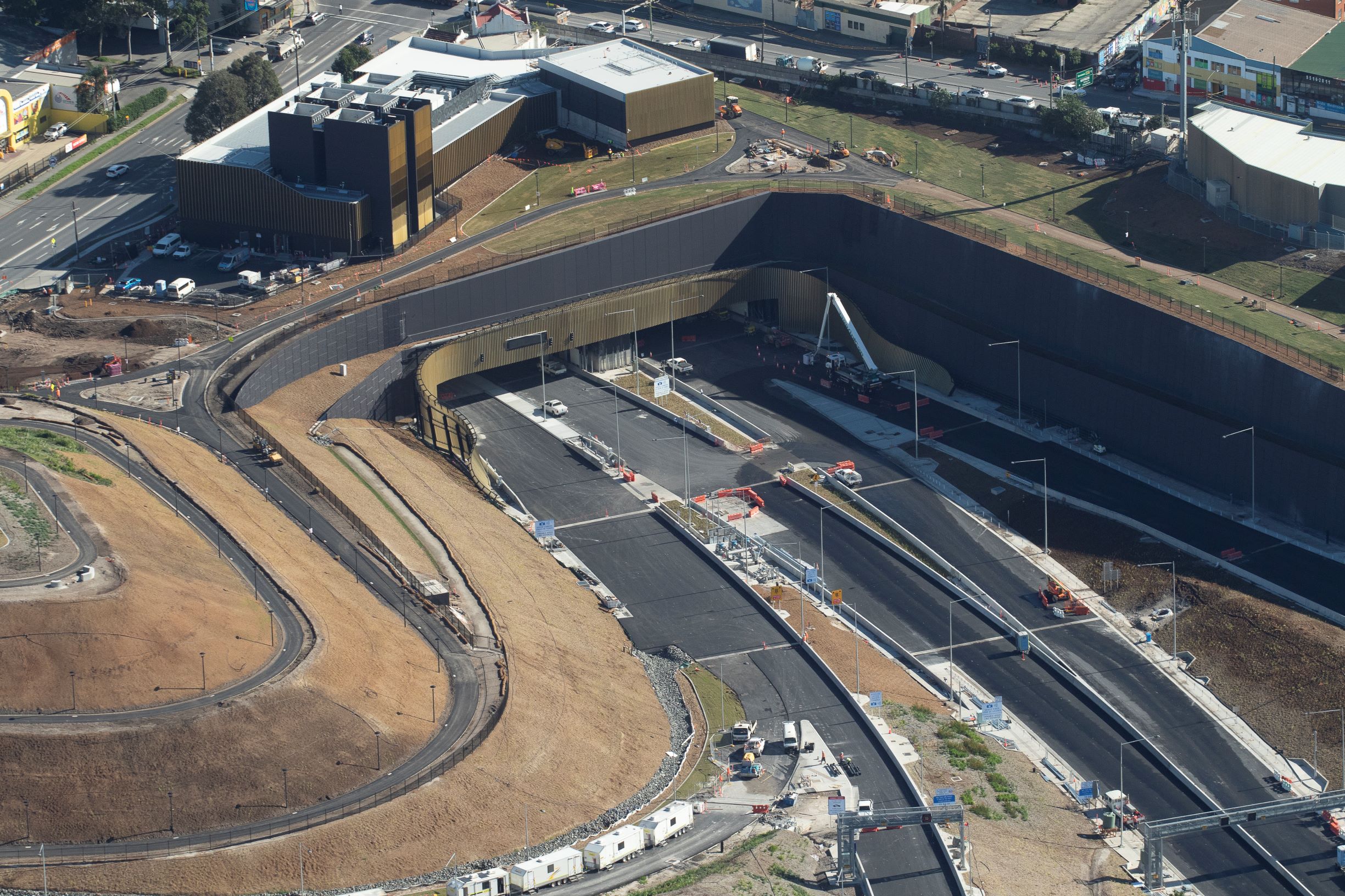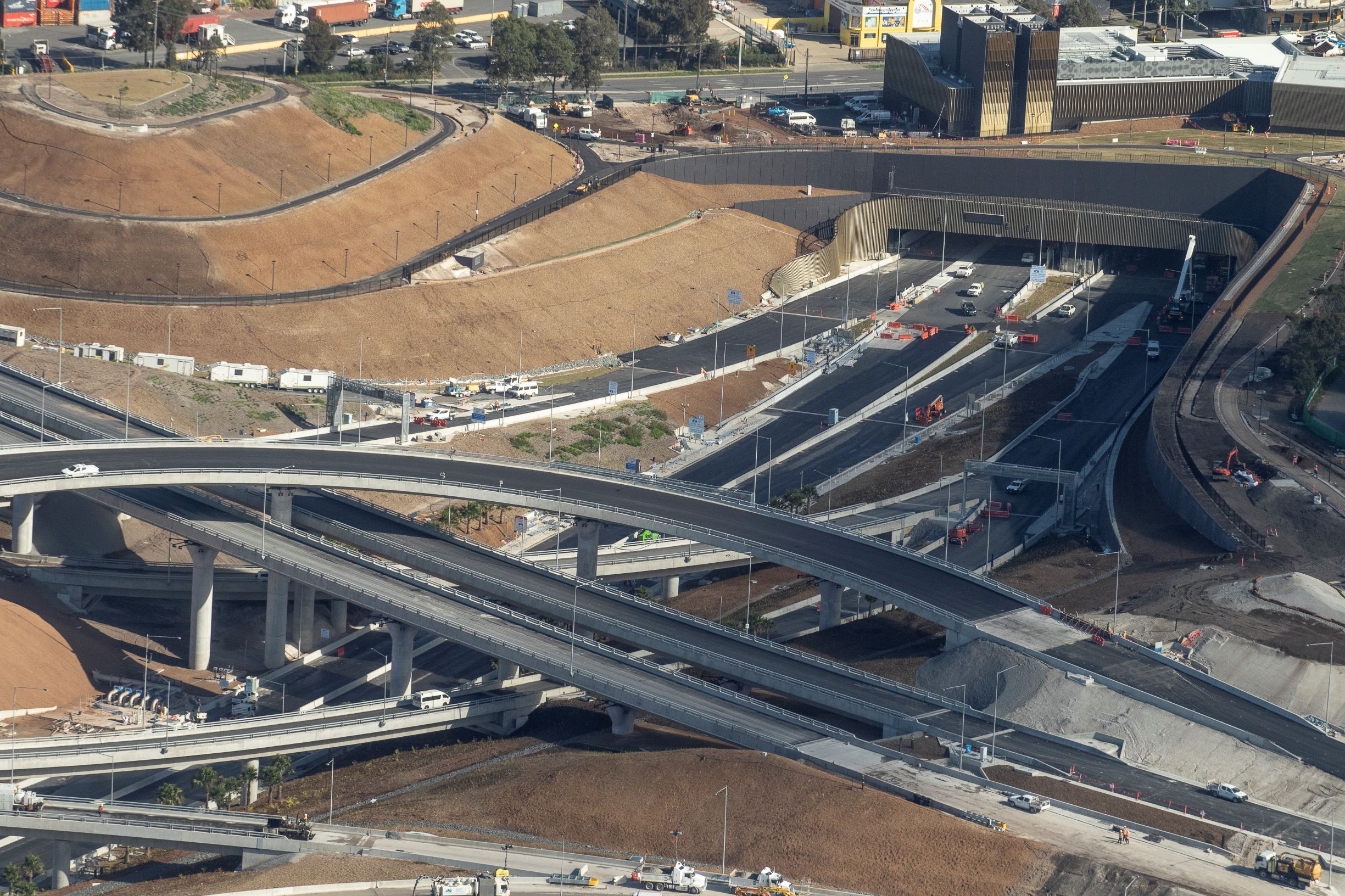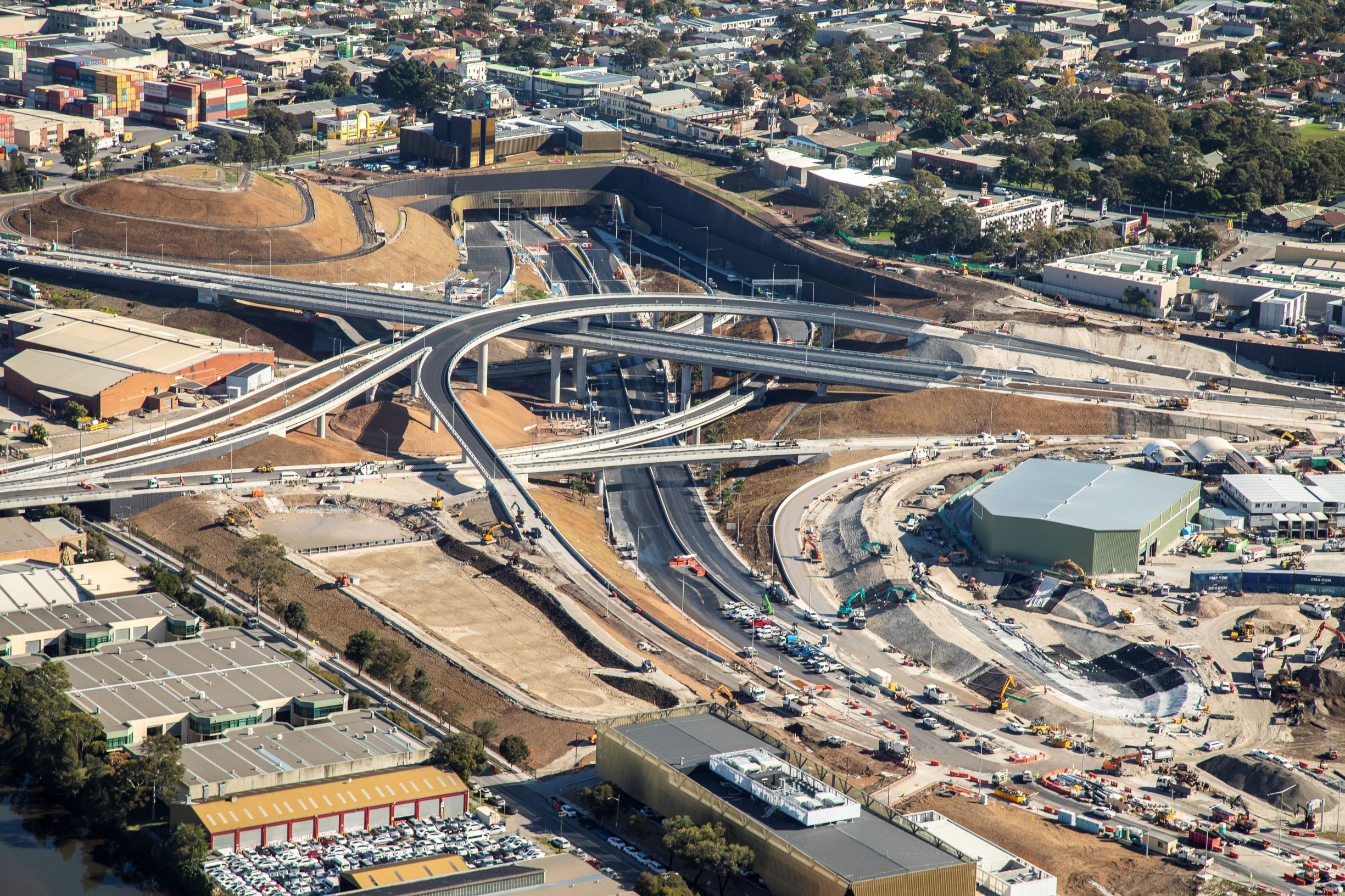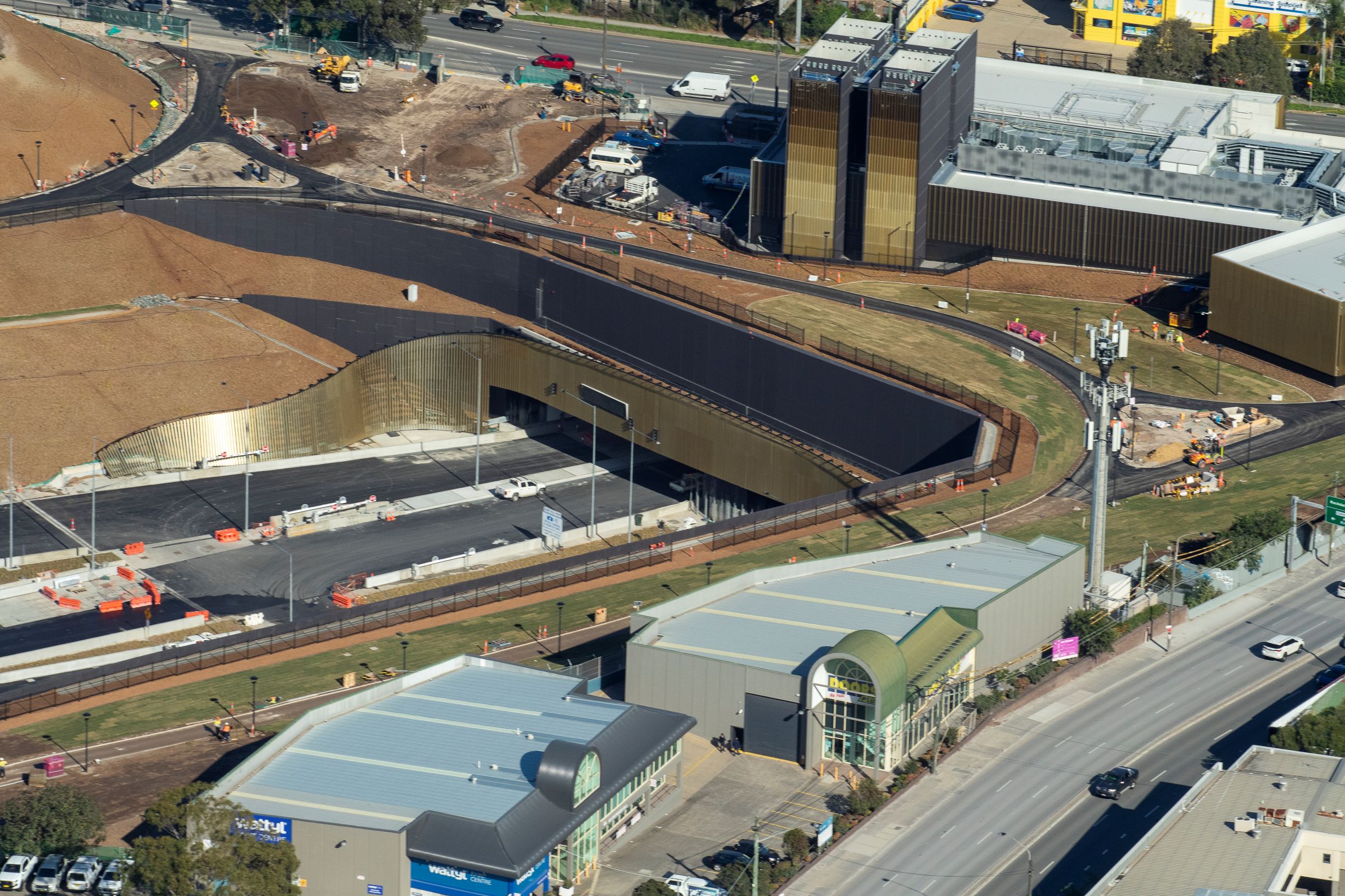 The Wolli Creek Regional Park runs adjacent to the WestConnex M8 corridor and encompasses 50 hectares of bushland. The valley supports a diversity of plants and wildlife and provides social and recreational opportunities for local residents and visitors.
The Two Valley Trail is a 13km walk through bushland, parkland and riverside from Bexley North to Campsie and runs adjacent to the Wolli Creek and Cooks River Valleys and their junction at Tempe. The trail can be extended from Bexley North via the M5 Linear Park to Salt Pan Creek at Riverwood, the Georges River and beyond. We are currently in planning development with key stakeholders (NPWS, Wolli Creek Preservation Society and Canterbury Bankstown Council) to support a Wolli Creek Legacy Project.
In addition to the around 900,000 trees and plants being delivered as part of WestConnex projects, WestConnex Transurban proactively identifies opportunities to plant trees beyond our project footprint. On National Tree Day for Schools WestConnex planted almost 300 trees and shrubs with students at schools along the project corridor.
In additional WestConnex partnered with the local Fix-it Sister Shed (a female branch of the Men's Shed) to facilitate a Bee Hotel and Insect Hotel Workshop for a local primary school. The Bee and Insect Hotels were installed next to the native trees planted during Schools Tree Day to support habitat for native species (birds and bees). This workshop is also being rolled out to other schools along the project corridor.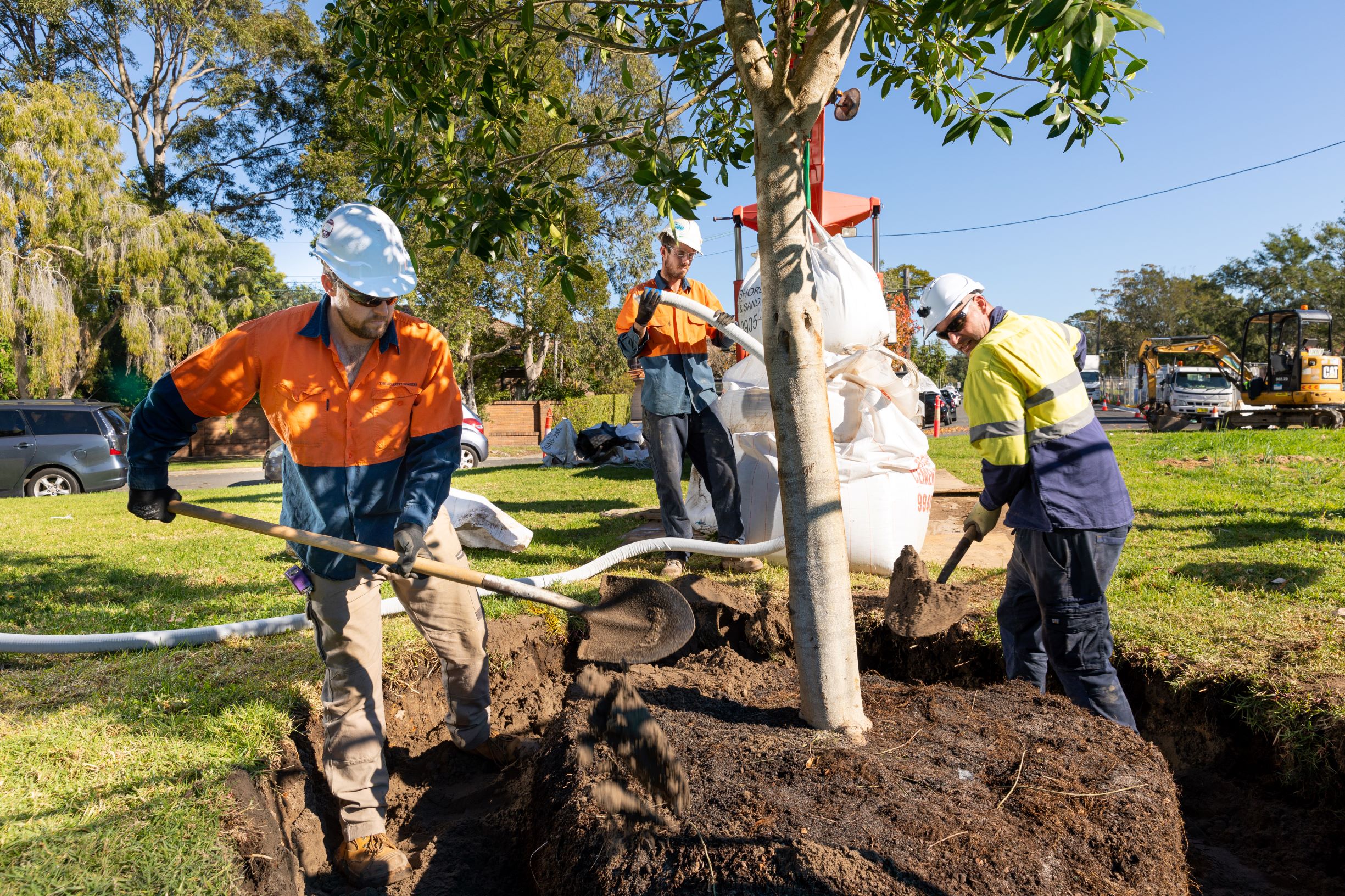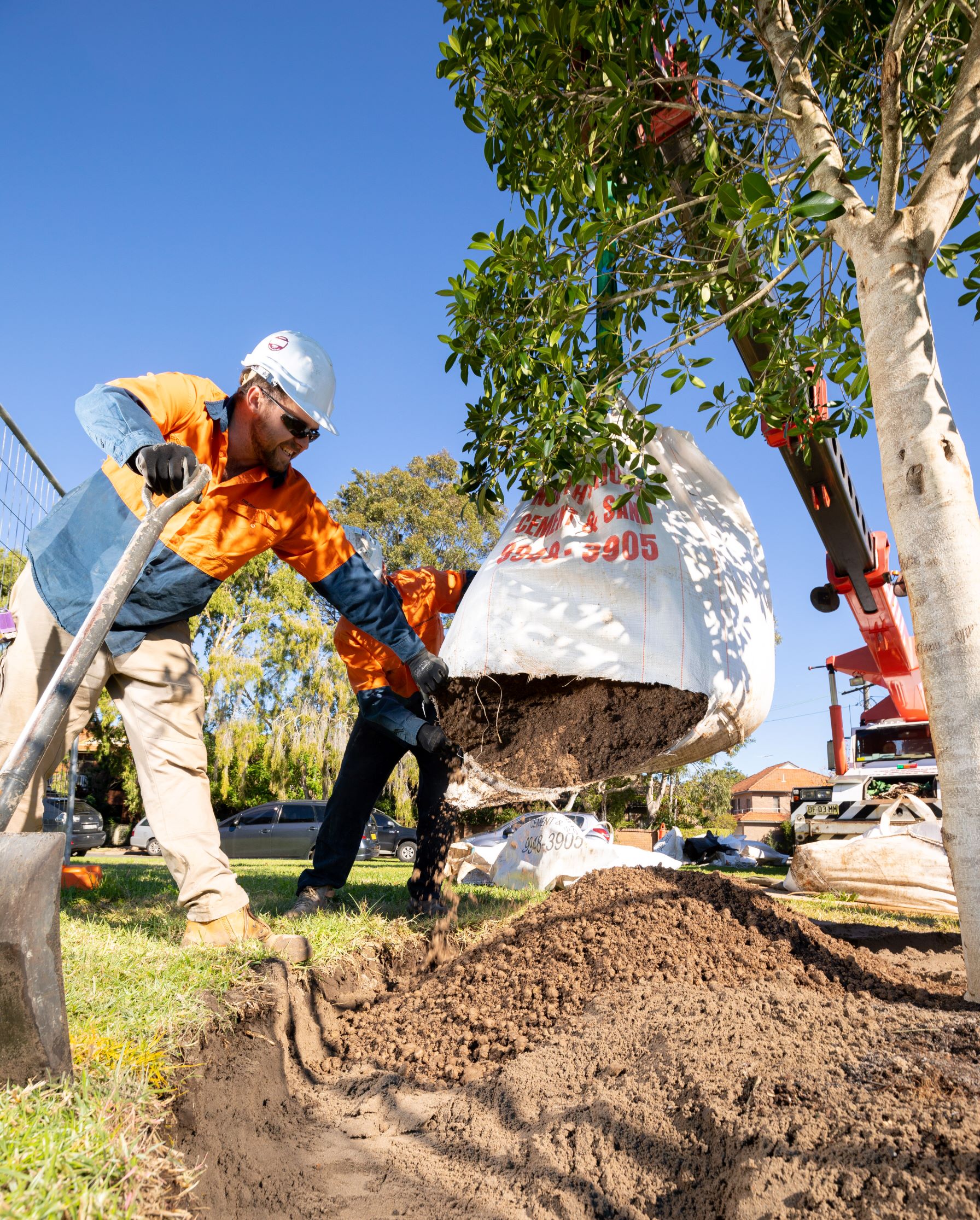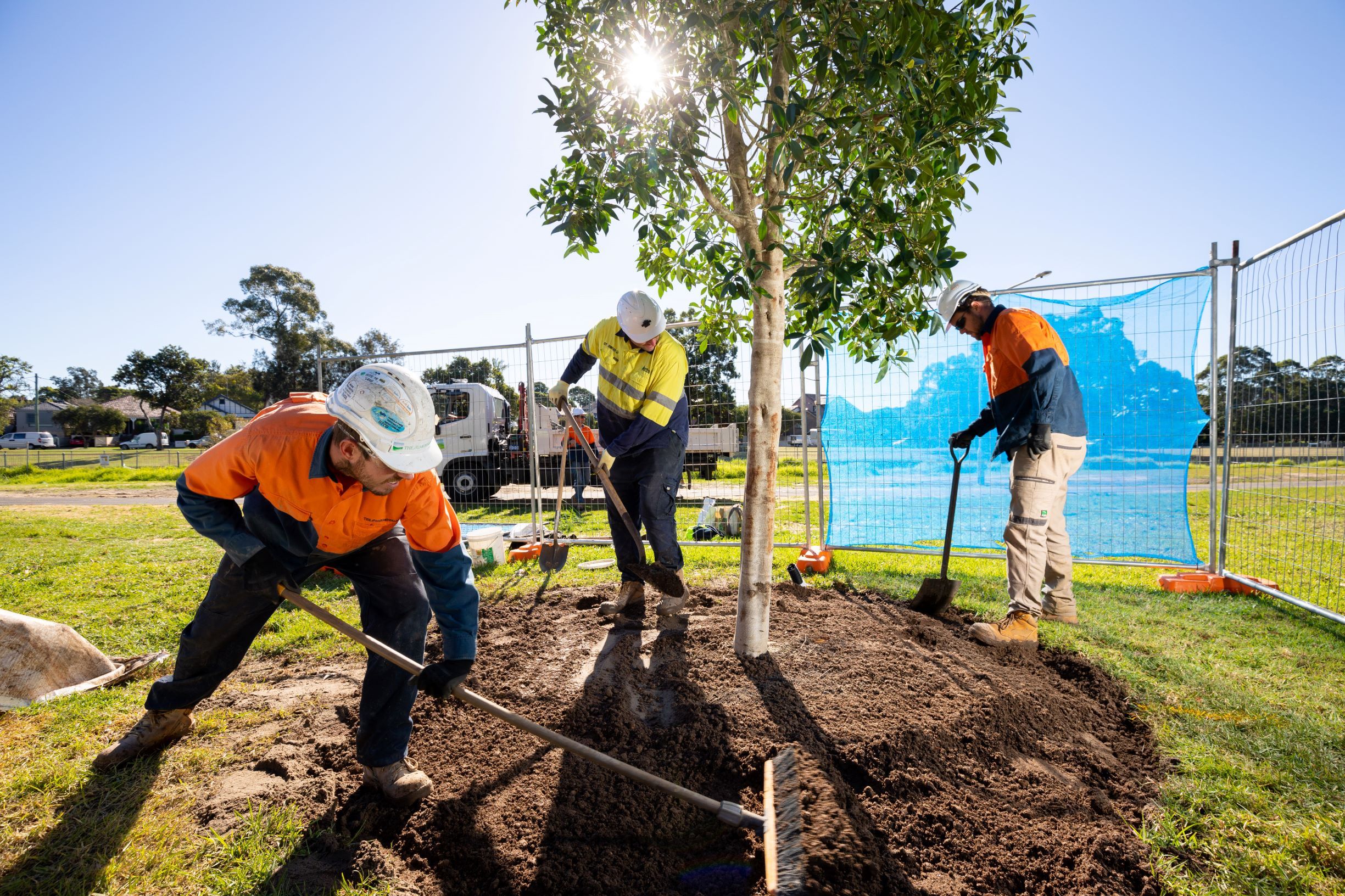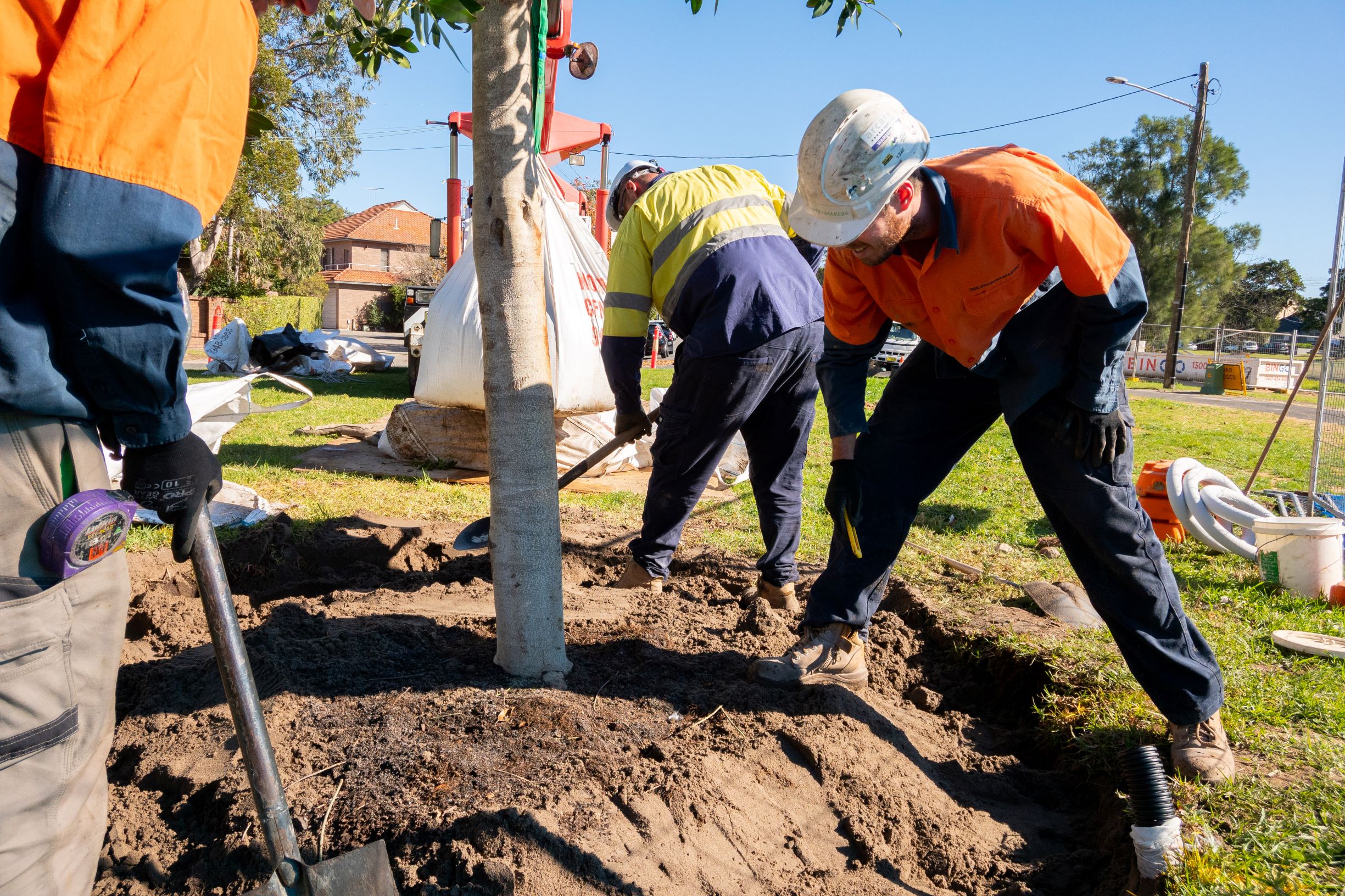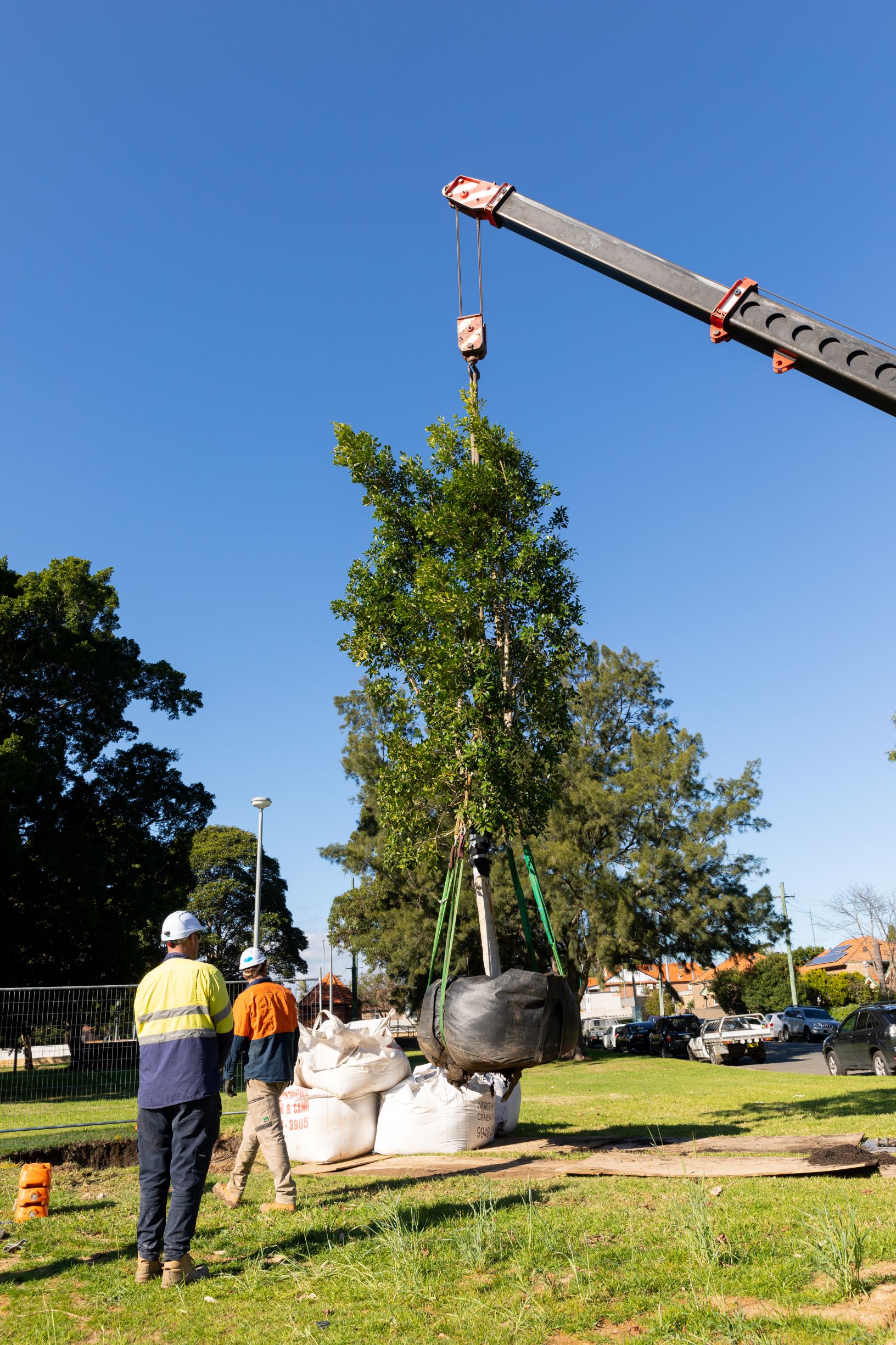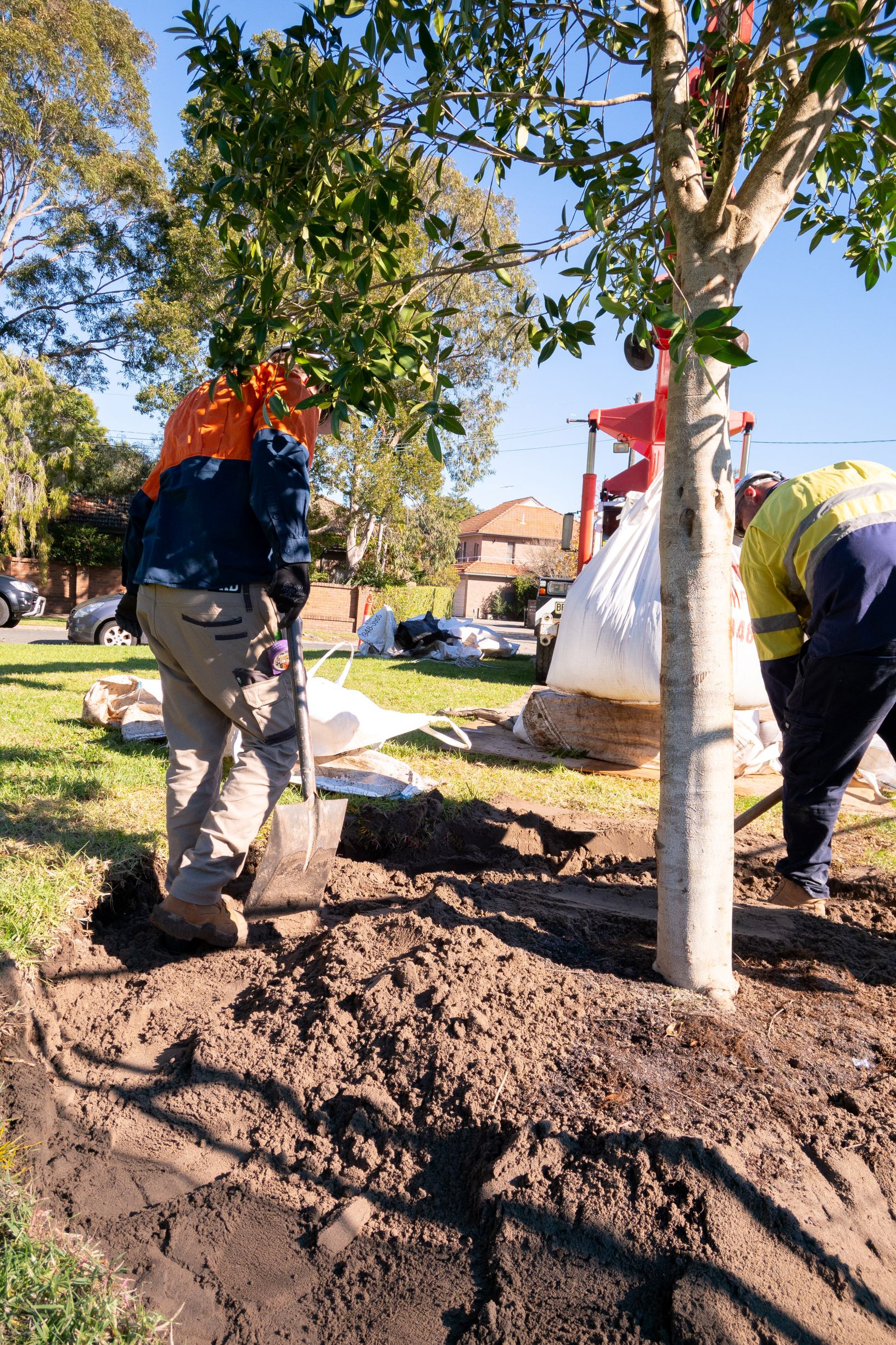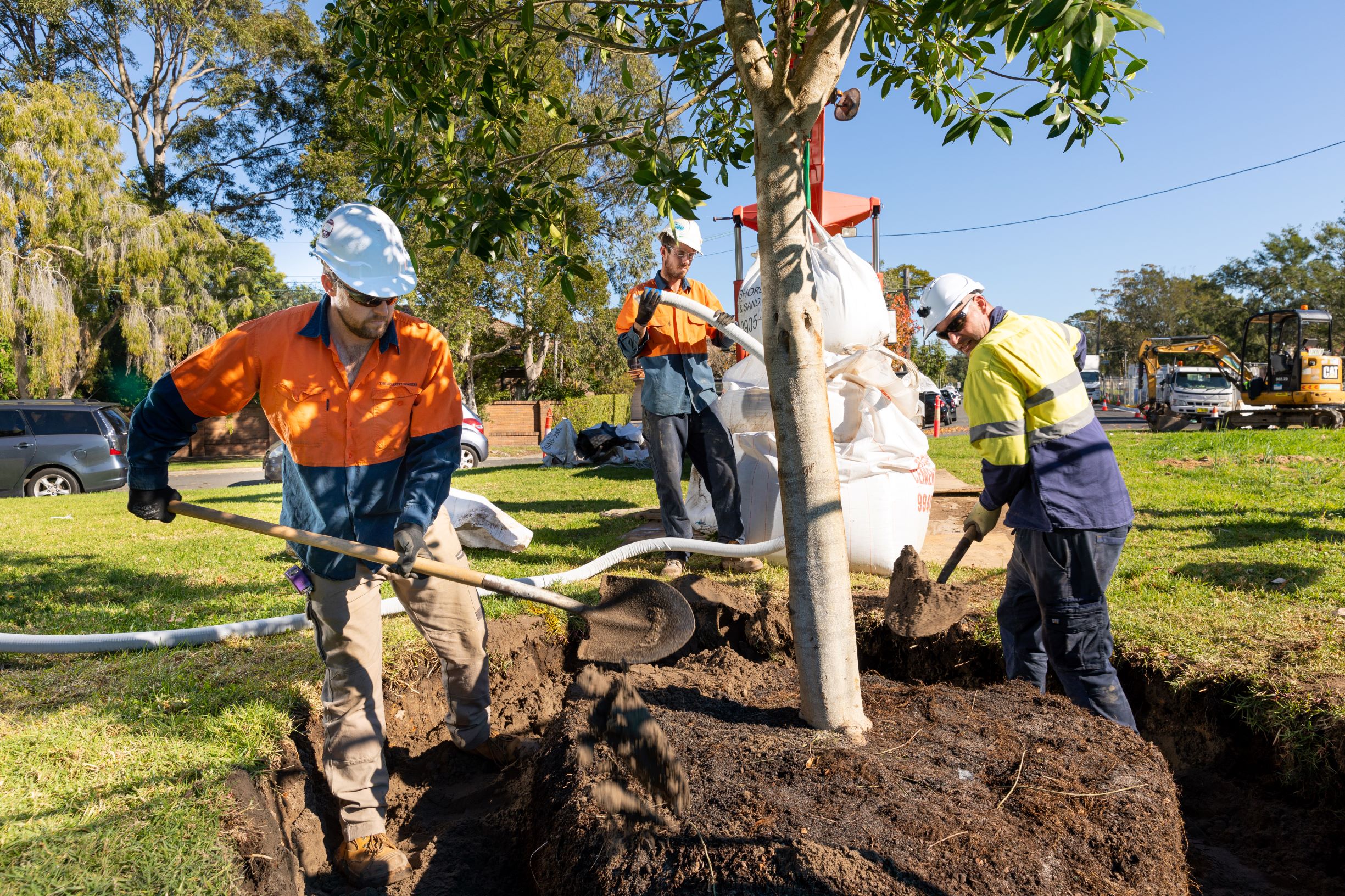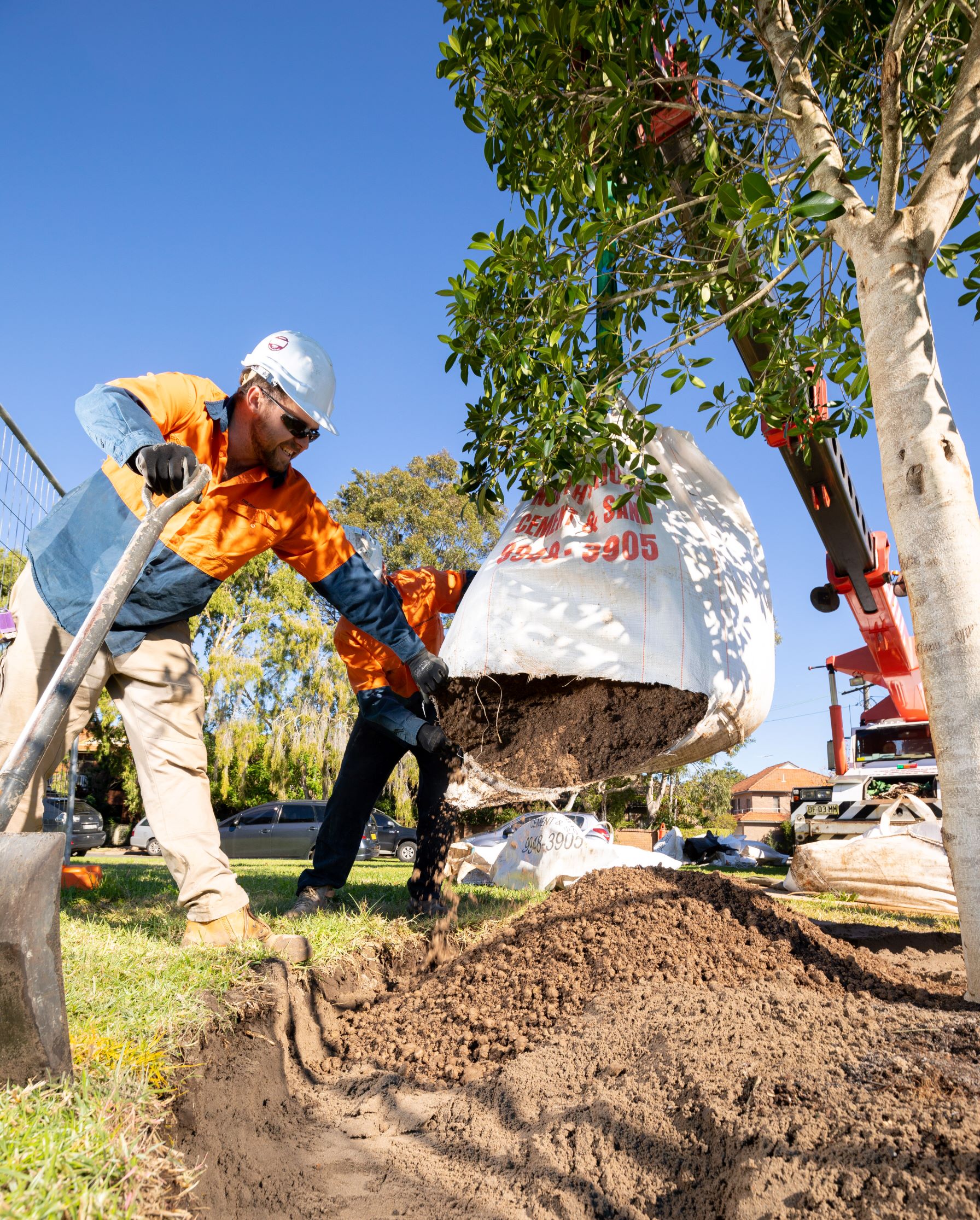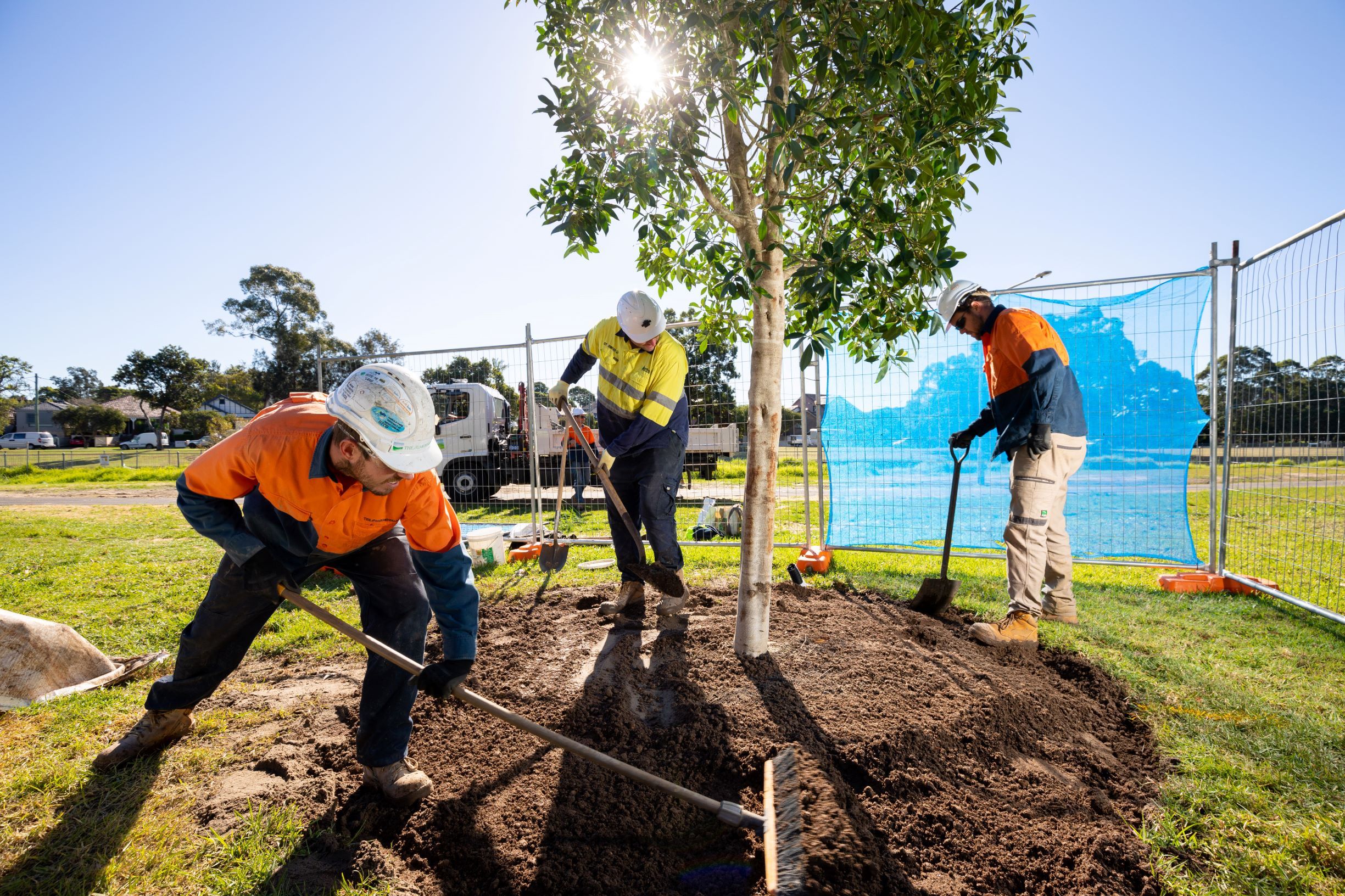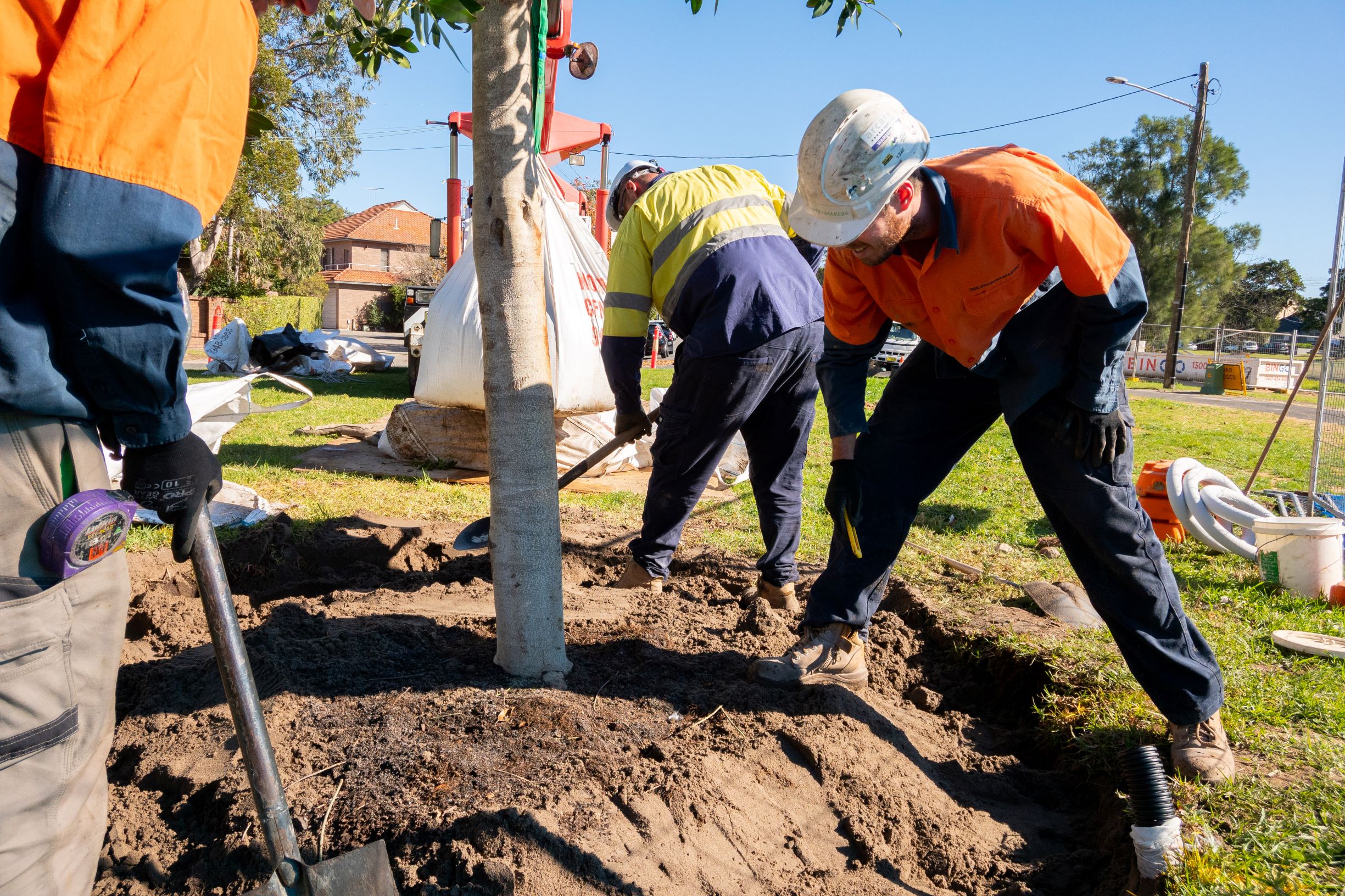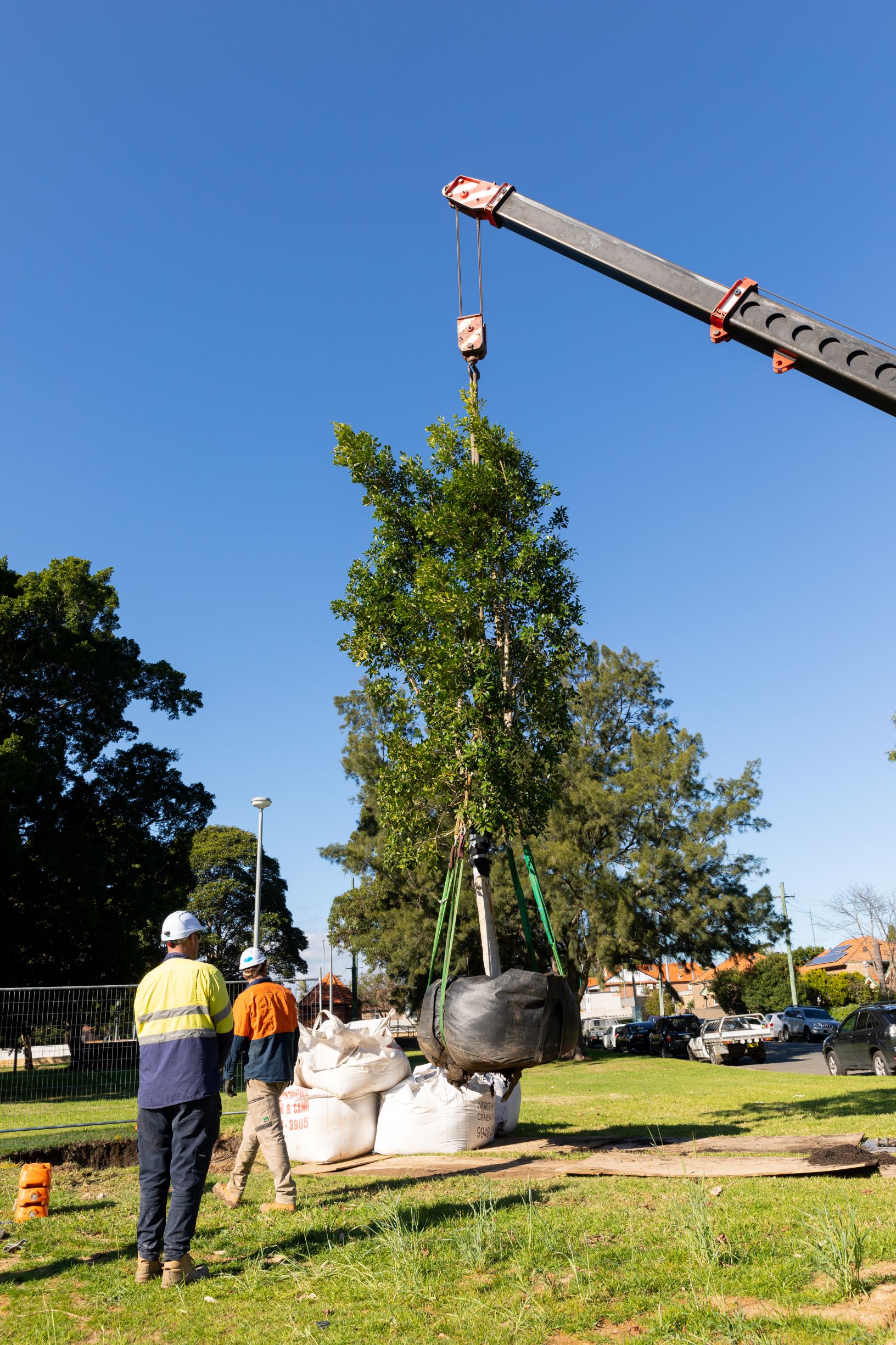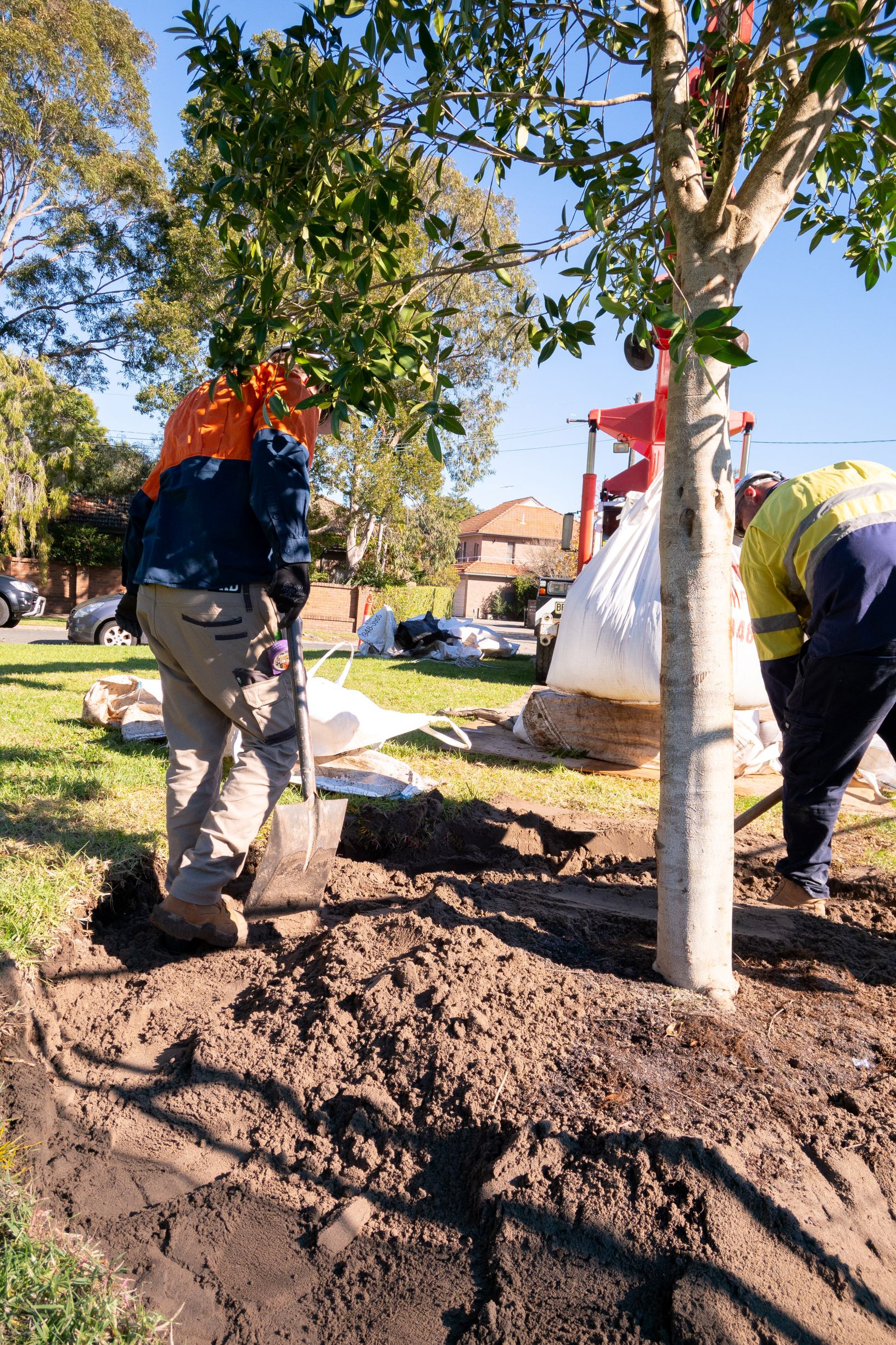 The configuration of the new Concord Road interchange has resulted in around 7,400 m2 of new public open space, designed in consultation with the local community. .
Key features
a linear park with a shared pedestrian and cycle path along the eastern side of the motorway from Thornleigh Street to Parramatta Road
connections to achieve nearly 800 metres of new walking circuit within a park setting
streetscape improvements to Church Street and Concord Road that reflect the heritage character of the area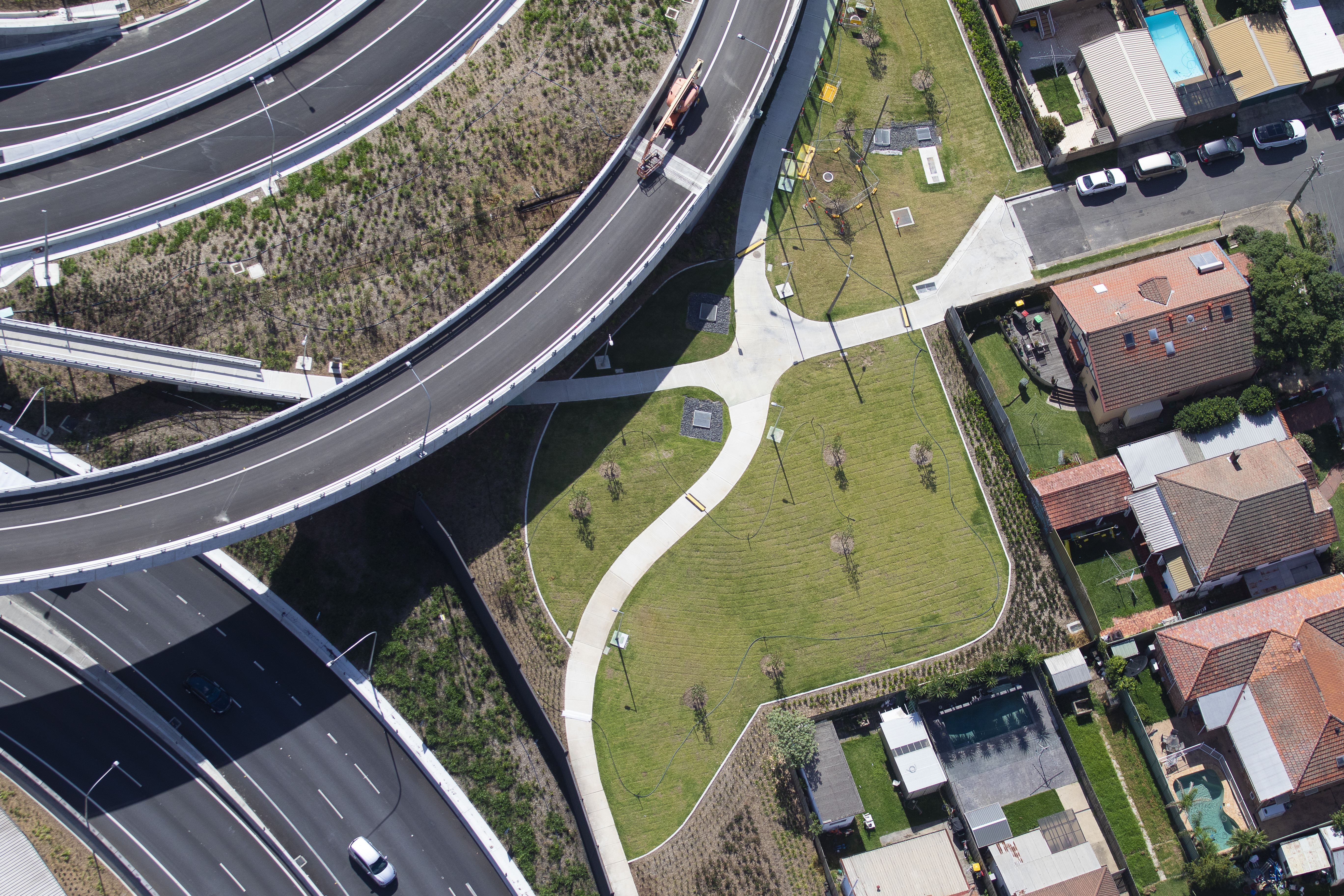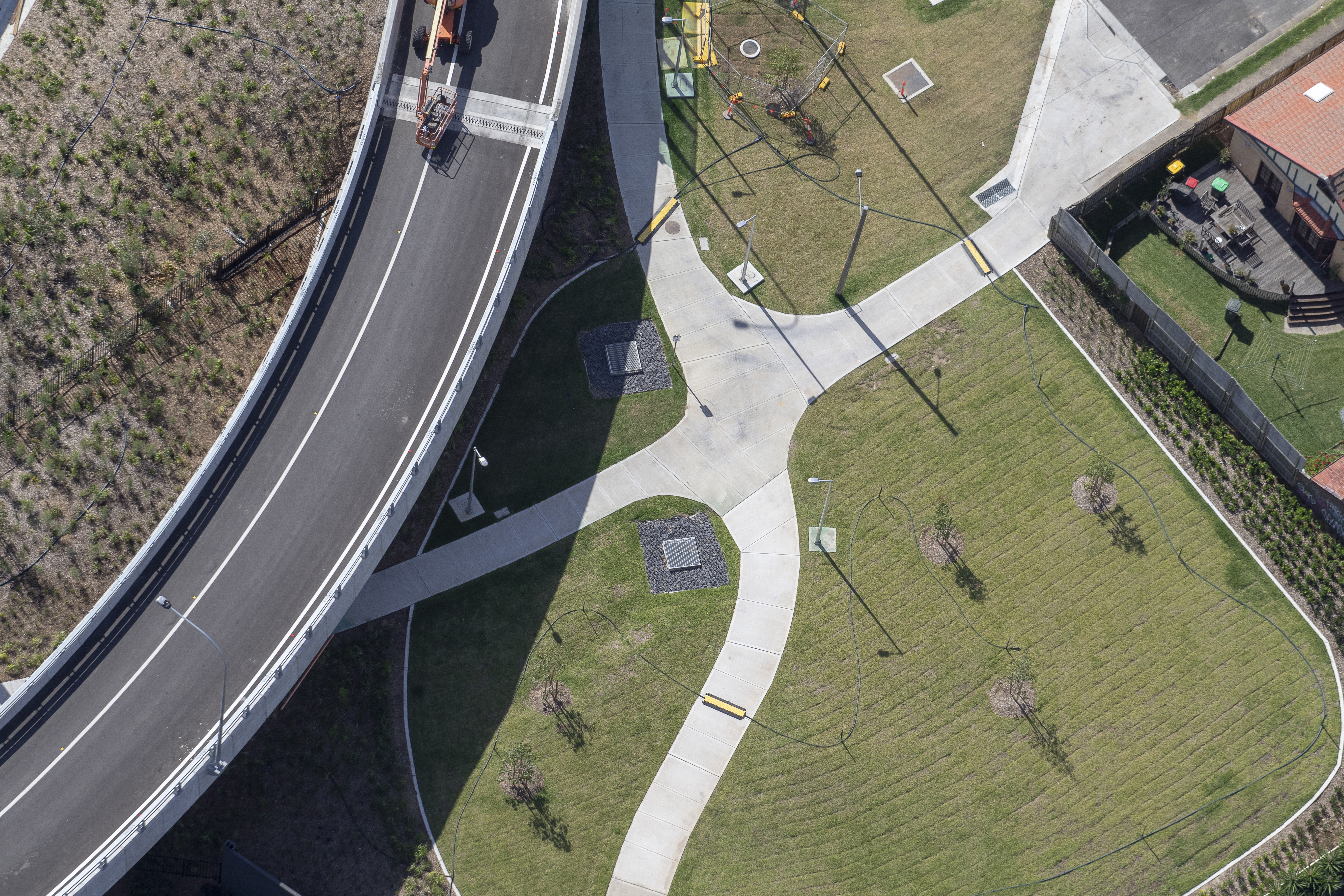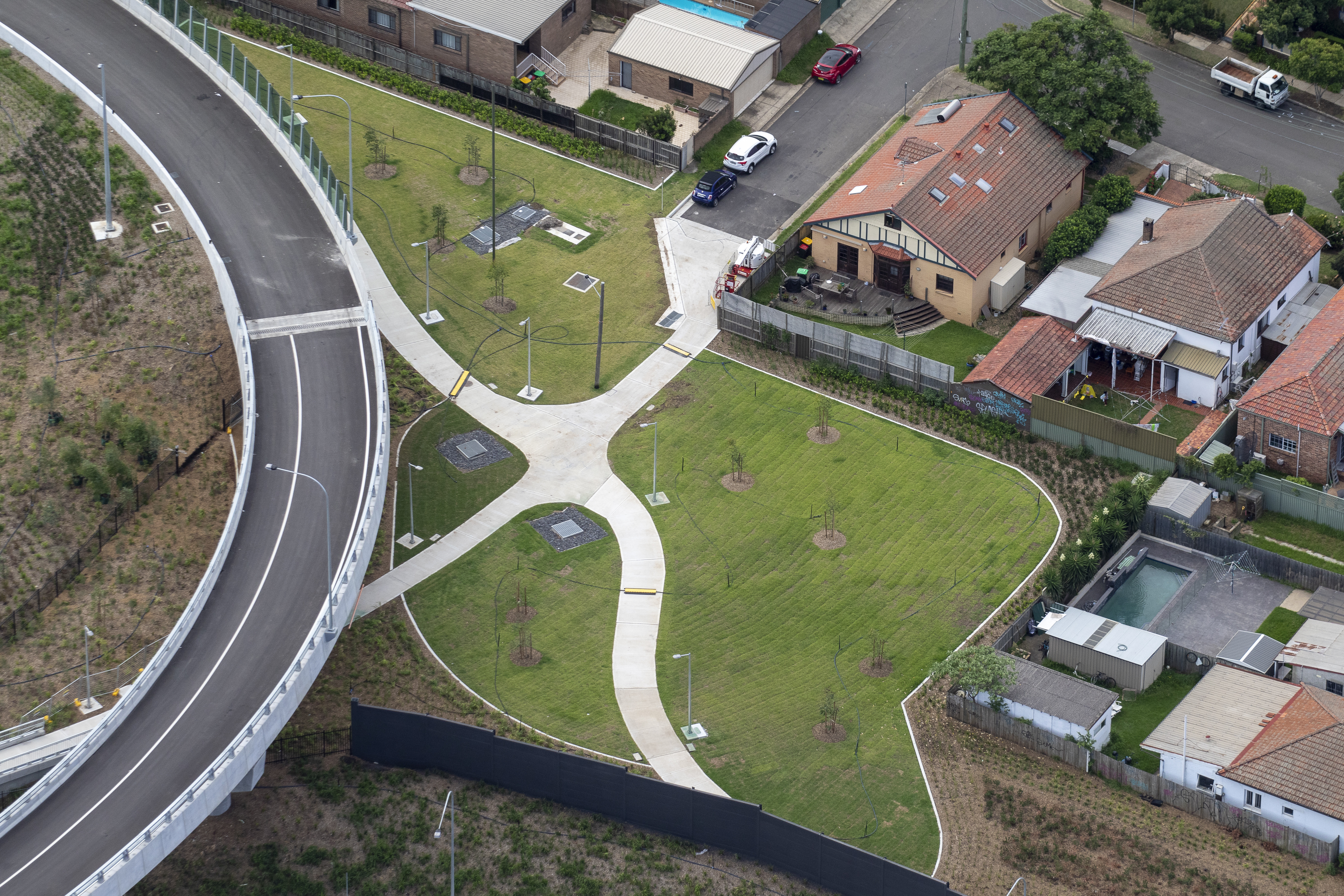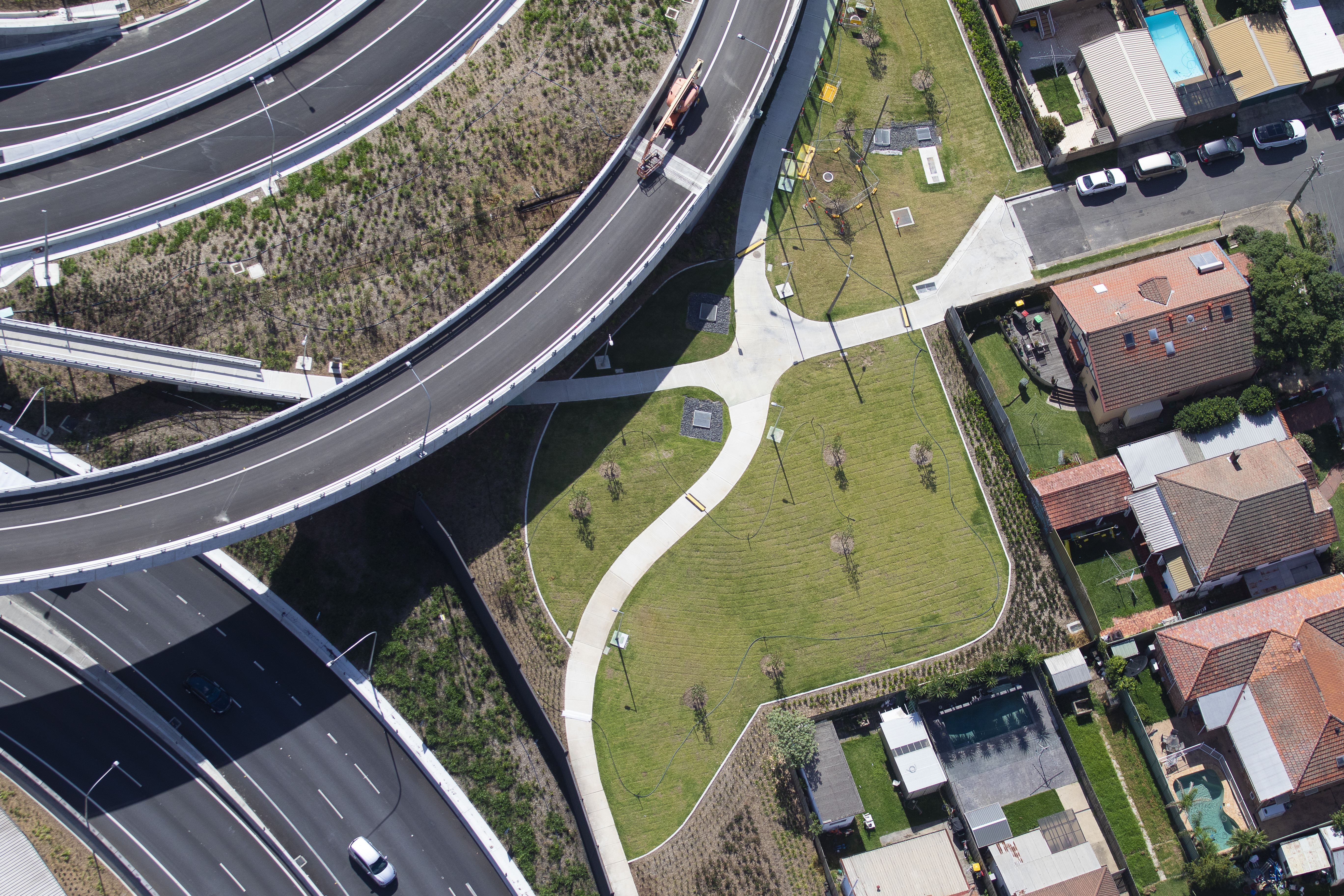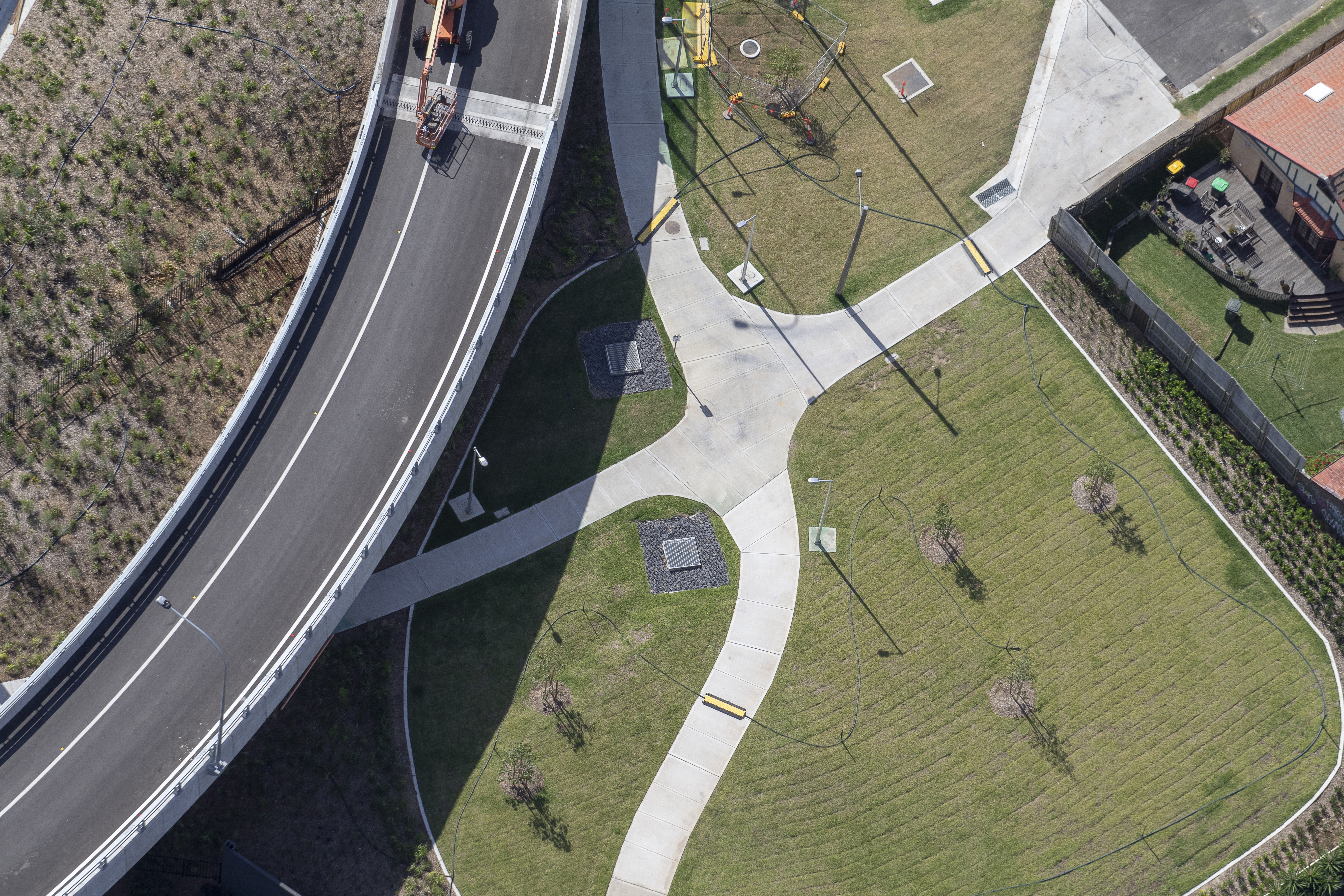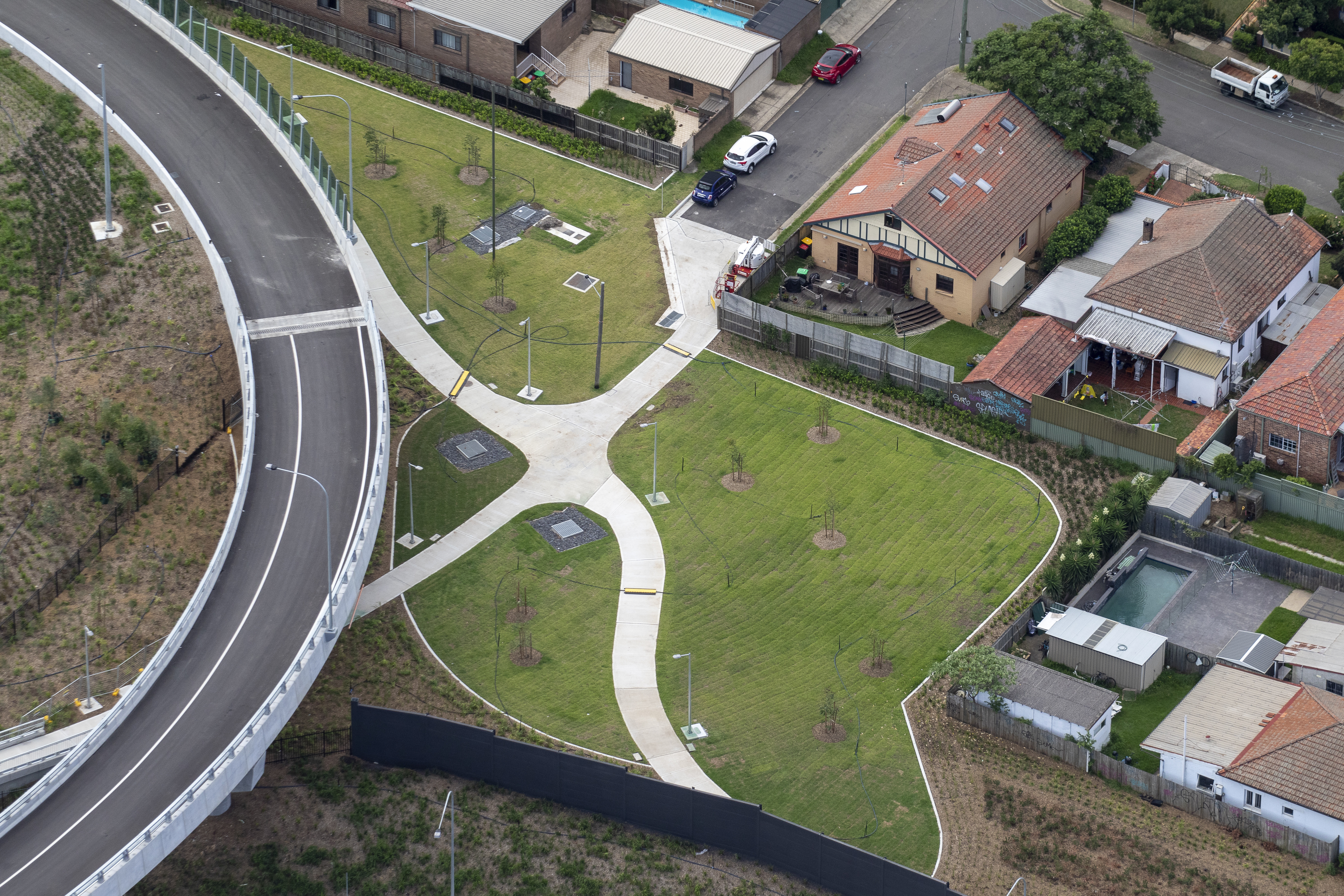 Search WestConnex