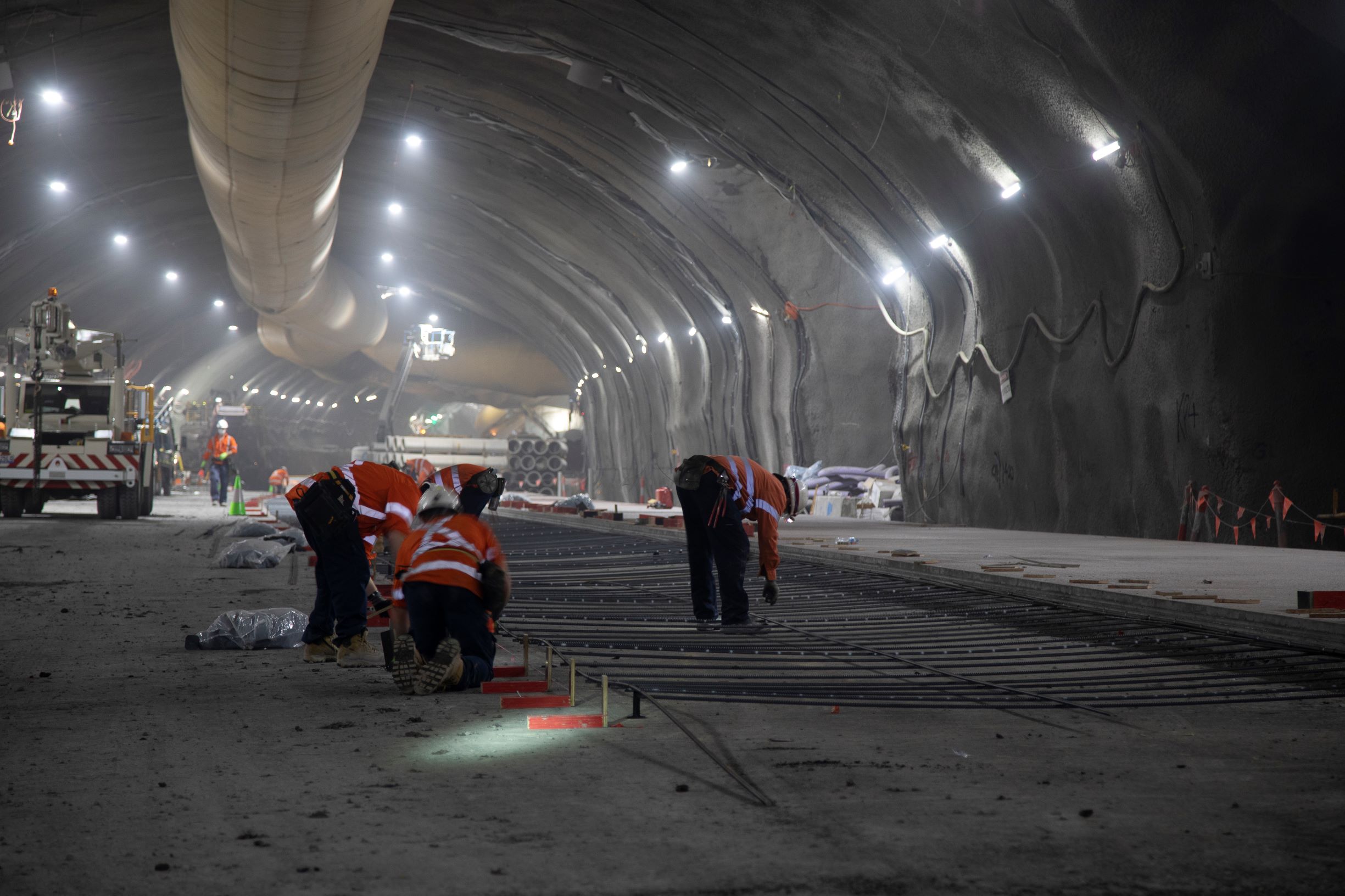 The safety of the community, workers and road users is WestConnex's first priority during design, construction and operation.  
Safety on the WestConnex motorway network
The WestConnex motorway network features the latest safety technology including: 
A central Motorway Control Centre (MCC) where motorways are monitored and managed 24 hours a day. Incident response teams are readily available to ensure any on-road incidents are cleared quickly
More than 2,300 cameras including stopped vehicle detection cameras, speed cameras and safety surveillance cameras, with 100% motorway coverage
Taller height clearances to reduce over height vehicle incidents and over-height vehicle detection systems at all tunnel entrances
Live electronic signs to communicate incidents to motorists and variable electronic speed limit signs
Water deluge systems to manage any fire incidents
Emergency telephones
A digital radio re-broadcast system which enables motorway controllers to provide safety advice through motorists' radios
In-tunnel Bluetooth Waze navigation technology to give motorists access to reliable GPS navigation when travelling underground
The WestConnex motorways are monitored 24 hours a day, with incident response teams ready to help motorists if anything goes wrong
If you breakdown or have an accident on a WestConnex motorway remain in your vehicle and wait for help to arrive. 
Turn on your hazard lights immediately and find the safest possible place to pull over, in an emergency lane or breakdown lane if possible
To report an incident on the motorway, please call 13 33 31.
Turn headlights and radio on
Take off your sunglasses (if they're not prescription glasses)
Wind up your windows and switch air-conditioning to recycle
Avoid changing lanes
Maintain a safe distance between your vehicle and the vehicle in front of you
Resources
Your glovebox guide to keeping safe on Motorways.
Click here to download a WestConnex glovebox guide which provides useful information about how to keep safe on the WestConnex motorway.
Search WestConnex